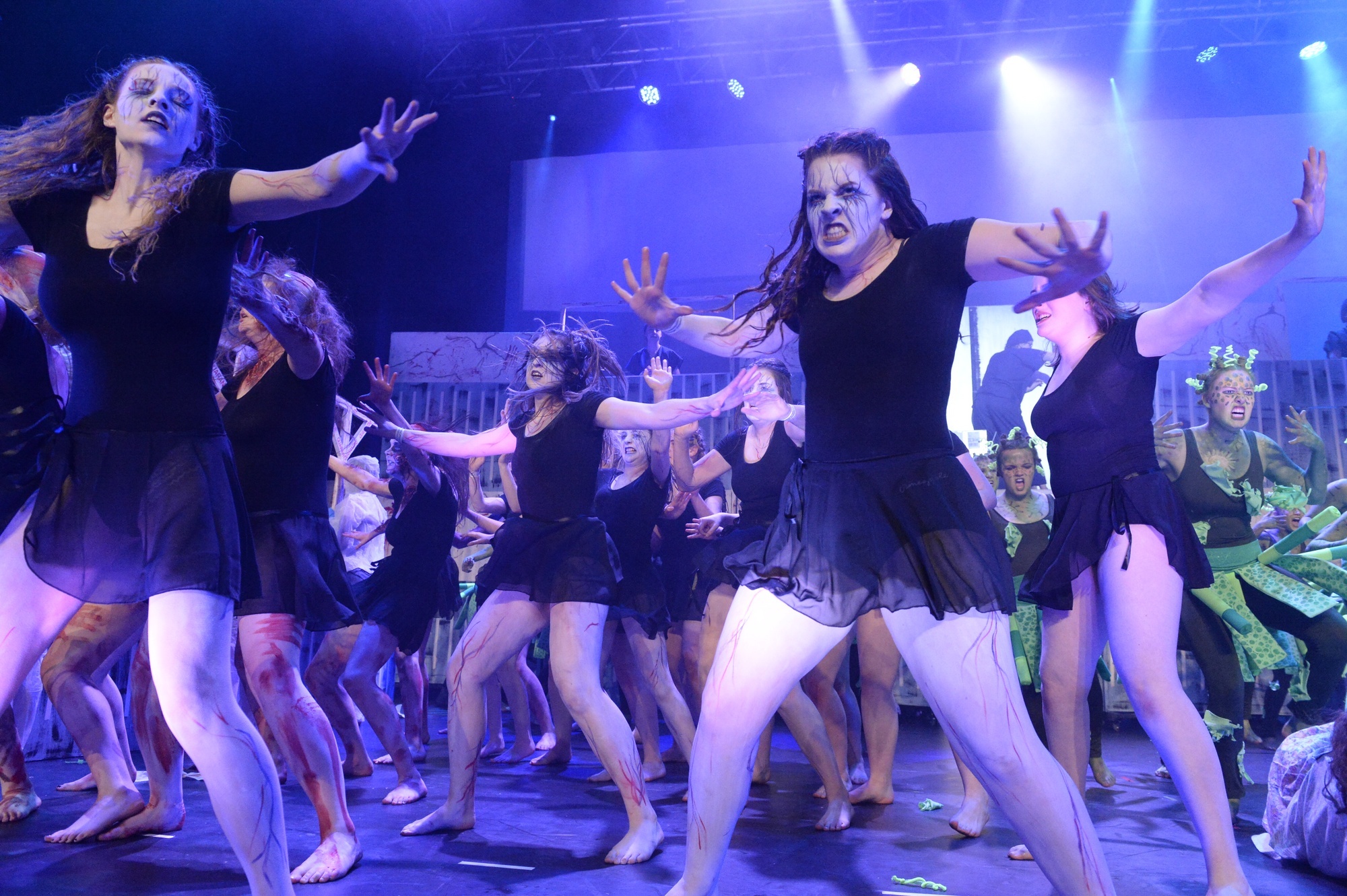 Arbroath High School youngsters stormed the opposition in one of the UK's biggest performing arts competitions with Grimsby glory in a spectacular weekend showdown.
Having completely dominated the Scottish finals of the be Your Best Rock Challenge in recent years, the secondary was invited to pit itself against wider opposition as part of the 2016 competition in the northern premier final against the cream of the crop from the north of England.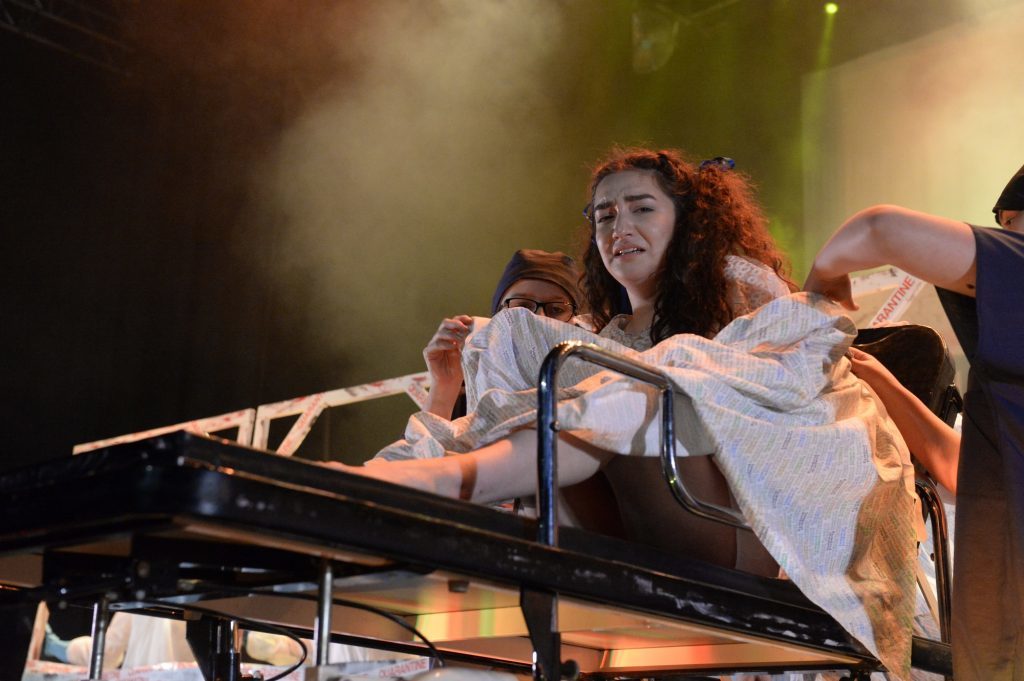 On Saturday night alongside Scots rivals Peterhead Academy, the Angus pupils blew the judges away with their spectacular routine, scooping a string of excellence awards on their way to being named the night's overall winners.
The competition challenges schools to create a dynamic and dramatic eight-minute performance and packed audiences across the country enjoy stunning productions from teams of up to 130 youngsters.
Lavish sets, dramatic lighting and captivating soundtracks are all incorporated and Arbroath High's award-winning performance was entitled Quarantine, a story set around the 2016 Rio Olympics in which a family find themselves trapped in a sea of infection with a single vaccine their only hope of survival.
In all, eleven schools took part in the northern premier final at the Grimsby Auditorium and the Mayor of the Borough of North East Lincolnshire, Christina McGillian praised the young Scots for their stunning production.
The champs! ? pic.twitter.com/pAxoxQUTcC

— Arbroath High School (@ArbroathHigh) July 3, 2016
"Tonight was absolutely amazing and it was such an honour to be giving out first prize to Arbroath High School – well deserved, well performed," she said.
"If I may say, it proves that you can achieve whatever you like to achieve if you work hard enough and long enough."
The Pauline Quirk Academy and Humberside Police were among the supporters of the event, as well as Ansvar Insurance, whose head of finance and administration, Martyn Fletcher said: "It's an inspiring evening. I don't get where they get their energy from and every performance was a winner."
Arbroath High topped the overall standing ahead of Bradford's Thornton Grammar School and the Rodillian Academy from Lofthouse, West Yorkshire, with Peterhead Academy in fourth place.
The Angus secondary also received judges' excellence awards for choreography, performance skill, stage use, concept, soundtrack, set design and function, costuming character, entertainment, lighting, stage crew and video performance.
The school was also the performers' choice award winner and took Be Your Best Rock Challenge awards for drug awareness, healthy lifestyle and positive inclusion in their remarkable evening of success.