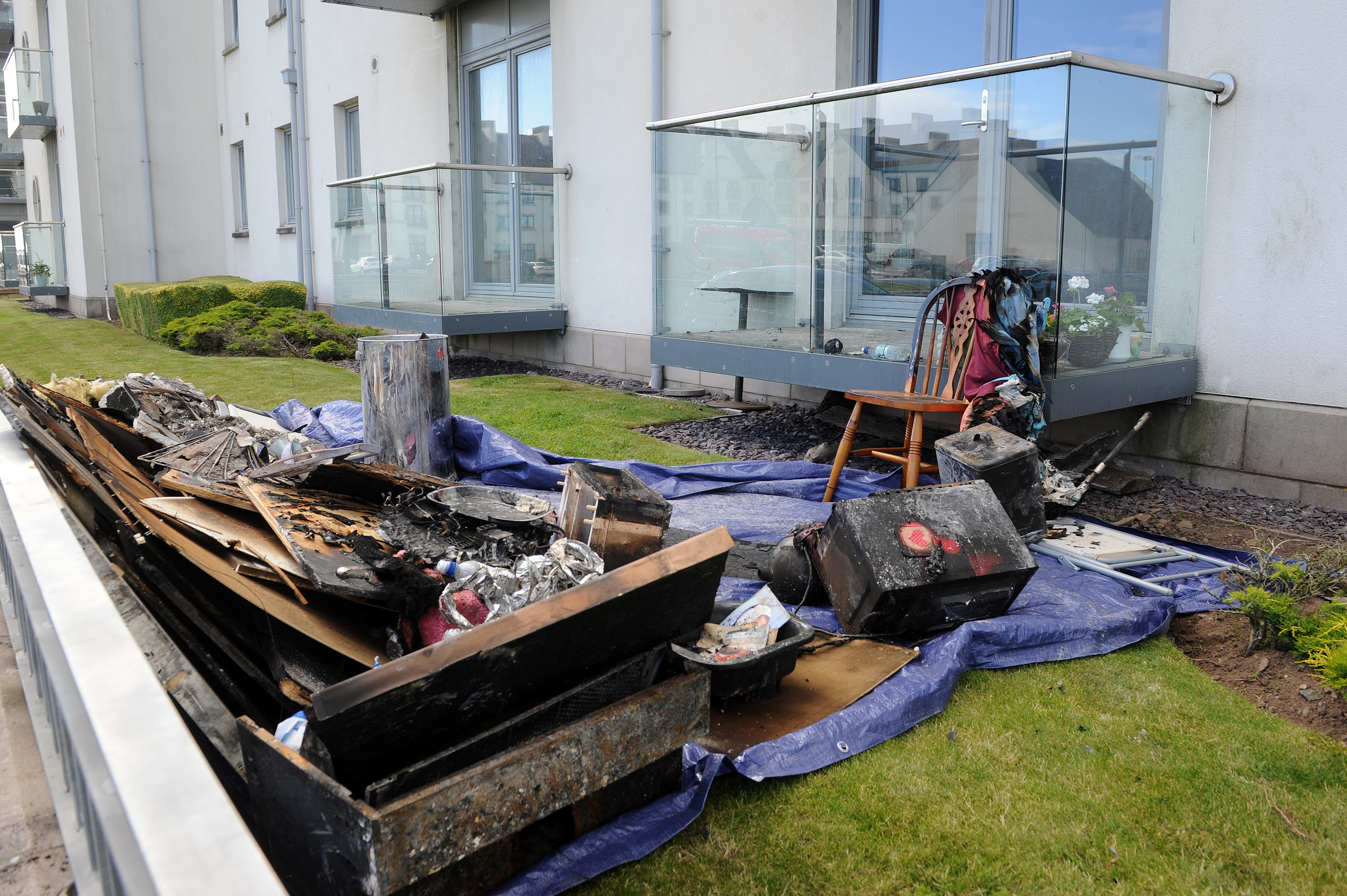 A Carnoustie woman who watched her house go up in flames has said she would not have coped without  support from the public.
Yvonne Cantwell watched helplessly on Saturday night as fire destroyed the flat she lived in with two of her children on Links Parade.
Yvonne also lost the dress she was planning to wear to her eldest daughter Laira's wedding in Dollar on Friday in the blaze.
But she said the generosity of people who rallied round to help her family has helped her overcome the trauma of last weekend.
An online appeal by family friends Cheryl and Laura Winter, who live in Dundee, led to the family being inundated with donations to help them rebuild their lives.
Speaking from her temporary home in Arbroath, Yvonne said she had been amazed by the public response.
She said: "I  am gobsmacked. My two friends have been collecting all of the donations since Monday – it has never stopped.
"About 11 or 12 o'clock at night they have been here dropping furniture and clothing off after going round to pick it all up.
"We've all got new wardrobes of clothes and have everything we need for a new house. It has been unbelievable.
"I could not have coped. There is no way I could have managed without the support of the community, it would have been impossible."
"I just can't believe the response. I don't even know these people."
Yvonne, who is originally from Manchester, has lived in Scotland for 16 years and is currently studying part-time to become a paramedic.
She also works as a cleaner and said: "This might sound silly but I owned a pair of flip-flops that were falling apart but that I wore to work. Now I've got about 15 pairs of shoes, trainers and boots."
Ms Cantwell also praised Angus Council for finding her family alternative accommodation so quickly.
They are currently staying in temporary accommodation in Arbroath provided by the local authority.
"Angus council have been absolutely fabulous," she said. "I didn't know what to do but they gave us the keys to a new place on Sunday afternoon."
After a difficult week, Yvonne will be celebrating at her daughter's wedding in Dollar today.
She lost the dress she was going to wear in the fire but has managed to get a new outfit from charity shops in Arbroath.
And she said any surplus donations she and her family will be donated to charity to help the homeless.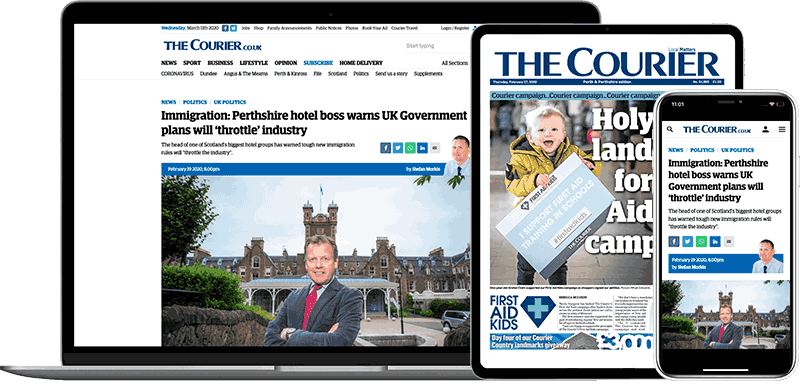 Help support quality local journalism … become a digital subscriber to The Courier
For as little as £5.99 a month you can access all of our content, including Premium articles.
Subscribe