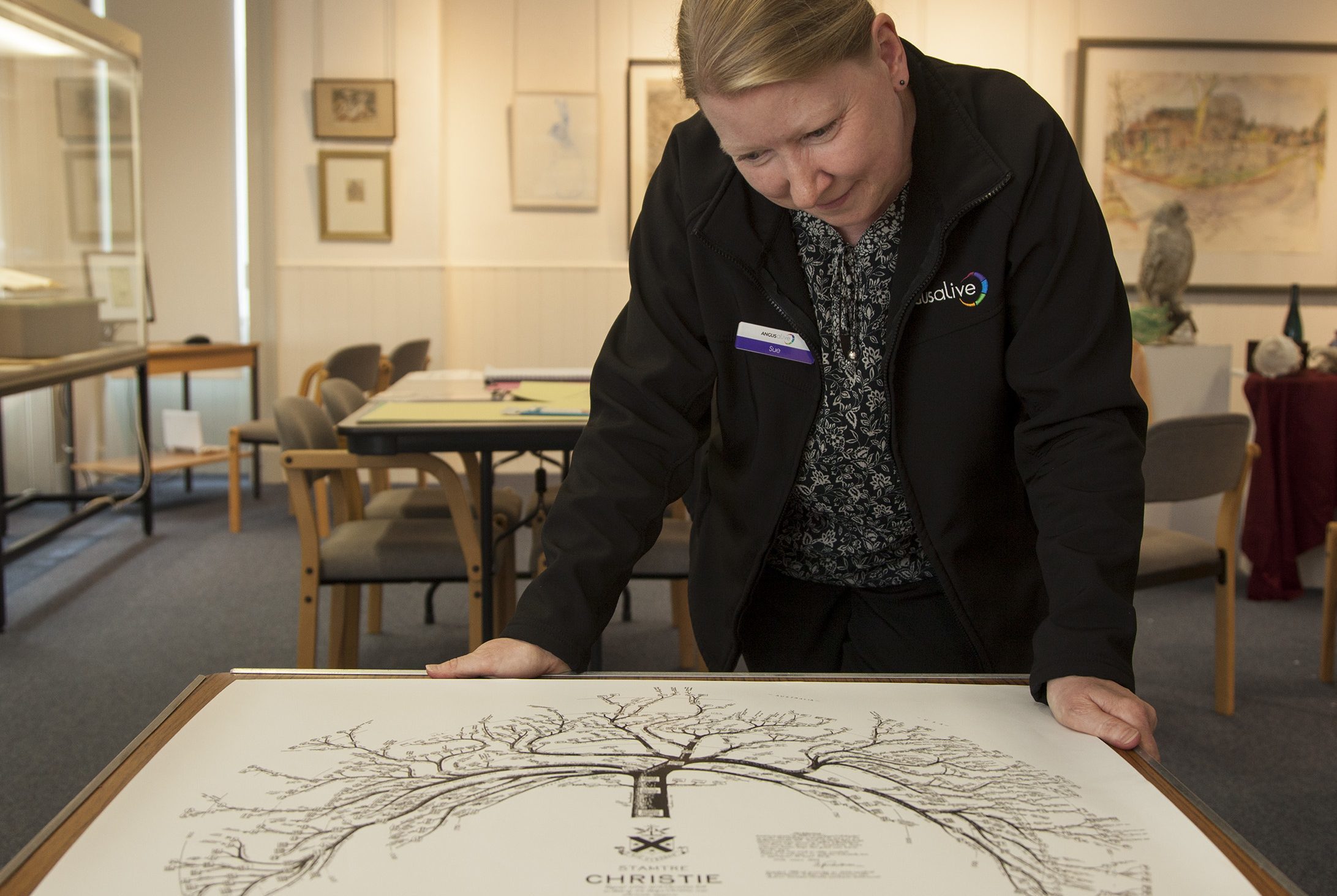 A group of international visitors have presented a historical document that maps historic family connections between Scotland and Scandinavia.
Nicolai Christie and his family are descended from a Mearns man who settled in Norway more than 360 years ago.
They visited long-lost relations and presented a family tree of their connections and a crest, which will be kept in Montrose Museum.
Mr Christie first came to Angus and the Mearns as part of a group who visited in 1997.
That trip focused on Andrew Davidson Christie, a native of Fettercairn, who set sail for Norway in 1648 and went into business in Bergen.
His wife's family home was Guthrie Castle.
Sally Balfour has helped to organise the stay of Christie visitors and is a distant relative.
She said: "We have just had another visit from the Christie family from Norway.
"Their ancestor Andrew Davidson Christie had sailed away from Fettercairn in 1648 to make his home in Bergen.
"We have found the grave of the parents of Andrew in Fettercairn some years ago.
"Nicolai Christie and his family from Oslo came to donate to the Montrose Museum a family tree and crest showing all the descendants all over the world from this one man, Andrew Davidson Christie.
"I also took them to Fettercairn to see the grave and to the original settlement at Balnakettle farm now on the Fasque estate.
"We have had a number of visits over the years and it was nice to reconnect with the family here again."
Fettercairn churchyard still contains the grave site of William Christie, Andrew's father.
There are now around 200 people called Christie, or descended from that line, in the country.
Christies in Norway have over the years distinguished themselves in business and engineering, while many have become clergy.
Wilhelm Frimann Koren Christie (1778-1849) was an important statesman, playing a key role in giving the country its constitution after its separation from Denmark on the back of the Napoleonic wars.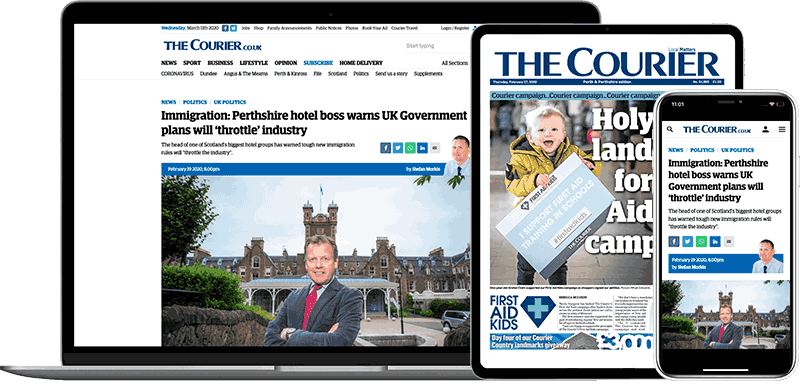 Help support quality local journalism … become a digital subscriber to The Courier
For as little as £5.99 a month you can access all of our content, including Premium articles.
Subscribe