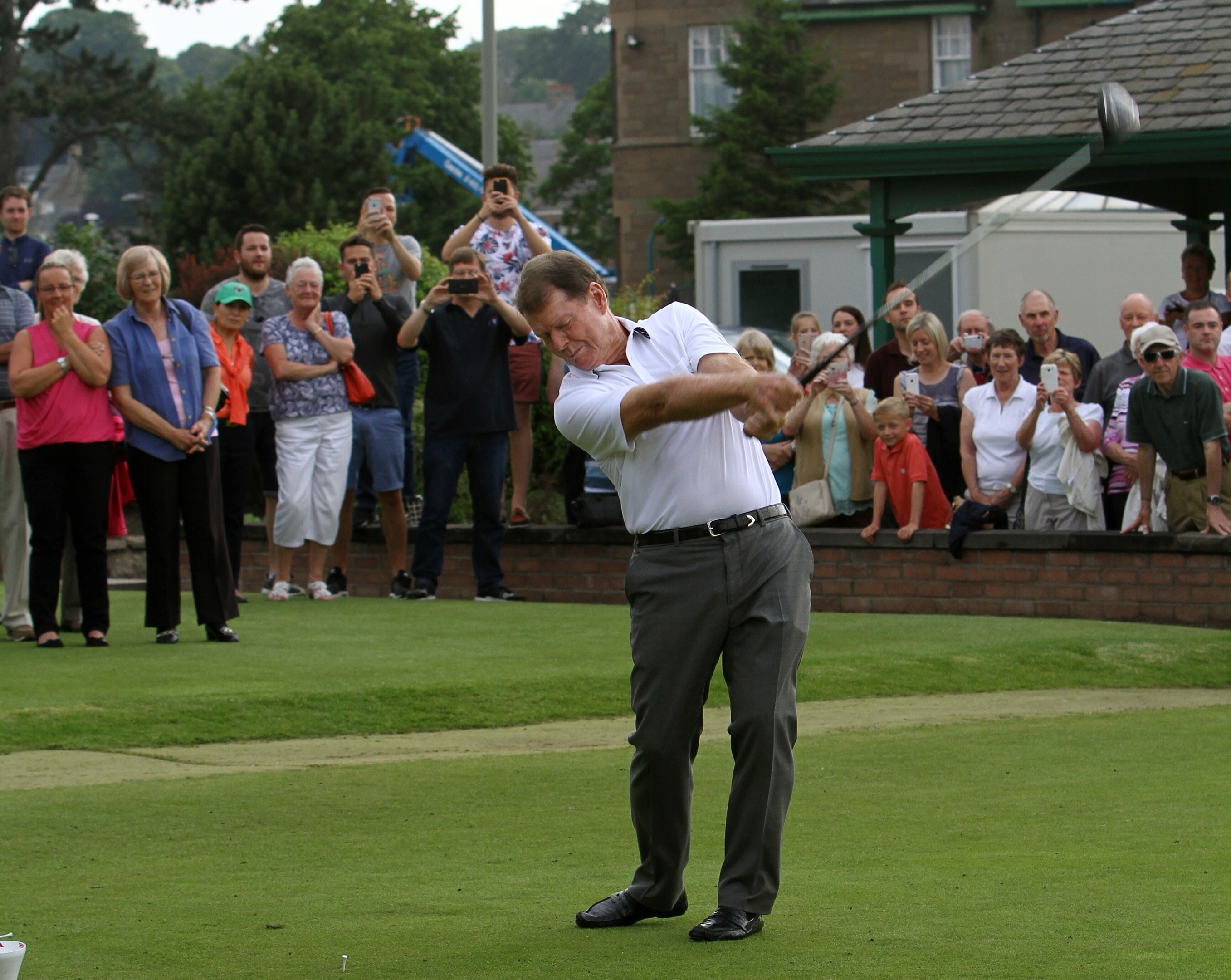 Monifieth Links is hoping the "Tom Watson Effect" will increase its membership and attract visitors from across the globe.
No-one at Monifieth Golf Links paid much notice when the freckle-faced American kid pitched up at their course on Sunday, July 6 1975, seeking a practice round ahead the 1975 Open at Carnoustie.
He lost his first ball but the course helped him come to terms with the peculiarities of links golf and he went on to win the Claret Jug after a play-off against Jack Newton.
Watson is now an honorary life member of Monifieth Links after stopping off this week during his Senior Open preparations to re-enact that less than auspicious first tee shot.
Monifieth Links secretary Jan Brodie said: "The fact that he played his first round of golf here in 1975 was always known locally and Tom often refers to this in interviews.
"However with the Senior Open being held at Carnoustie this year and Monifieth Medal being selected to host qualifying, it seemed like an ideal opportunity to invite him back to where it all began.
"We would hope that his visit, other than being the honour it was for us to host, will not just raise our profile internationally  but also serve to encourage local members and potential members with their game.
"He is so personable and took time to talk to everyone who waited to speak with him or get his autograph.
"I would hope that in an age of declining membership numbers nationally, he will motivate and encourage many existing players with their game, whether it be to get back out on the course or for older players to continue.
"He was particularly great with the many kids who had turned out to meet him and I overheard him, when signing a little boy's golf card, encouraging him to always keep score and get his card signed after every game.
"If he can encourage this lad, and any other junior golfers to get into golf and become our members of the future that "Tom Watson Effect" would be the best anyone could hope for."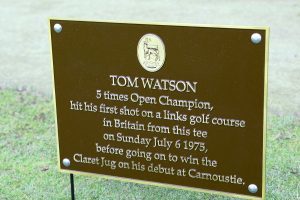 Watson received Honorary Life Membership from Bill Miller, the only other man to receive that huge honour.
Current Monifieth Links chairman, Graham Waghorn, also helped the five-time Open Champion to embed a special plaque in the first tee.
Watson rented a little house in Lorne Street during the 1975 Open and went on to win with a piece of white heather zipped inside his bag.
A little girl had knocked on his door the morning of his Carnoustie play-off win and handed him the heather wrapped in foil as a good-luck charm.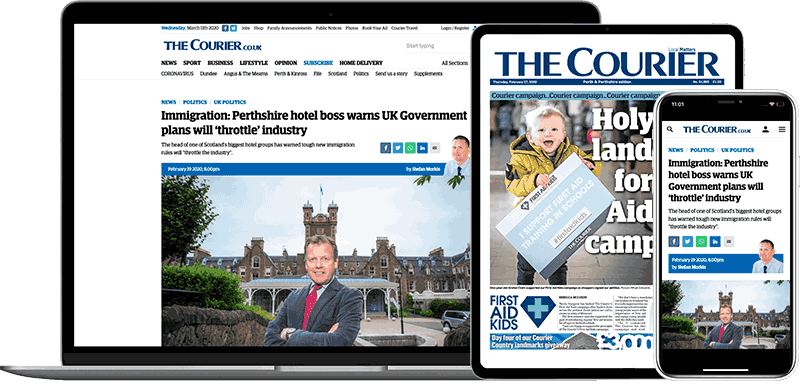 Help support quality local journalism … become a digital subscriber to The Courier
For as little as £5.99 a month you can access all of our content, including Premium articles.
Subscribe