 An Angus Cocker Spaniel that miraculously survived  a fall from a 60ft  dam is expected to make a full recovery after having her final operation.
Parkside Vets, where Darcy is being treated, have released X-rays of the animal's injuries which include numerous fractured bones.
The pooch also had to have one of her vital organs removed after the dramatic accident in the Highlands last week.
A spokesman for Parkside Vets in Dundee posted on the company's Facebook page: "The nursing team led by head nurse RVN Mandi Hird did an incredible job of looking after Darcy, feeding her by hand and tending to her every need.
"She was the model patient accepting everything with a wagging tail.
"She amazed the whole team by getting to her feet 48 hours post op and managing a few unaided steps.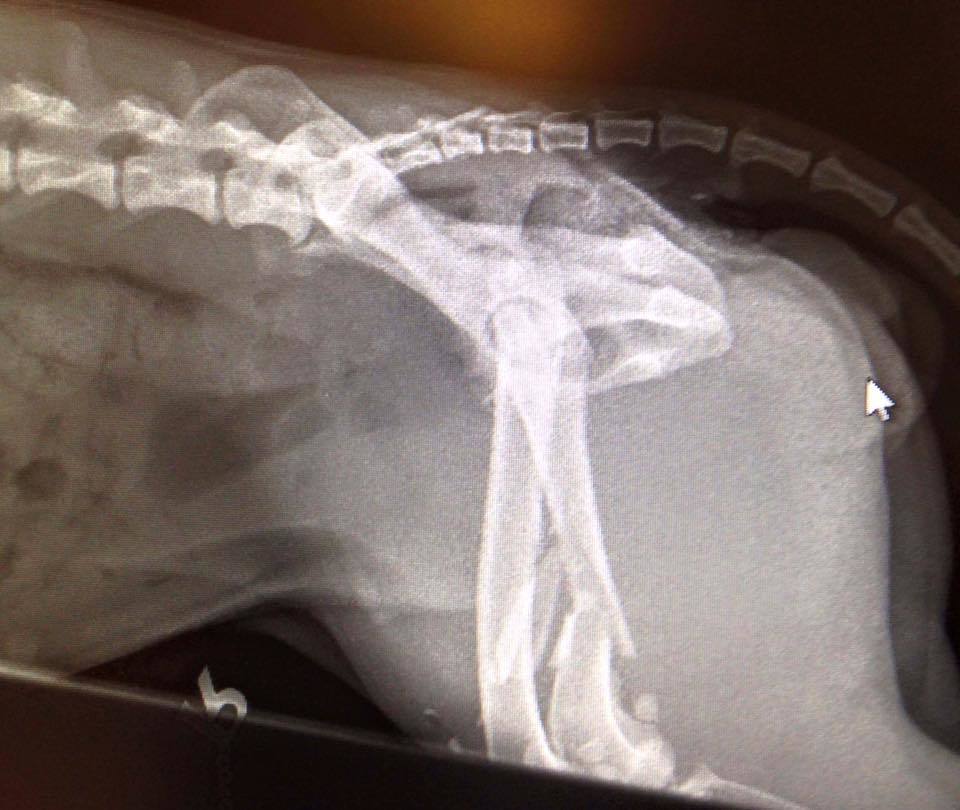 "Darcy has a long road of rehabilitation ahead of her but we are confident that she will make a full recovery."
The drama began when Darcy and her owners, Wendy and Gordon Lyon from Kellas, stopped at Glascarnoch Dam during a walk.
Inexplicably, Darcy leapt over the five foot wall and fell on to the concrete below.
The Parkside Vets spokesman added: "Her poor owners were distraught as there was no way of reaching her.
"The fire brigade were deployed from the nearest village of Ullapool and they amazingly managed to rescue Darcy from the concrete slipway below where she was trapped.
"Despite her many injuries and broken bones she lay in the fireman's arms and kissed and nuzzled his face."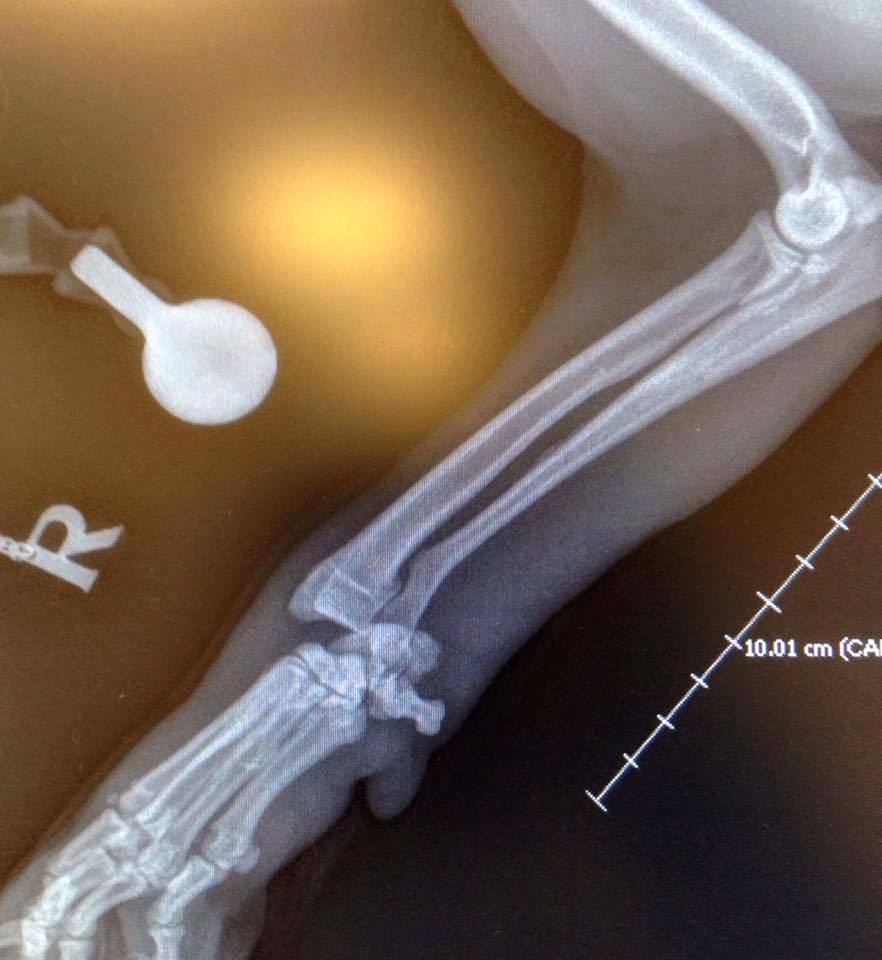 Darcy was rushed to the nearest vets with hypothermia, a bleeding spleen, damaged liver, dislocated wrist joint, fractured hip, a femur shattered in five sections and a number of other fractures as well as damaged lungs.
Despite her horrific injuries she survived the night and was transported to Parkside Vets on a drip, where staff fought to keep her alive.
"Their hard work paid off when on the Sunday evening she sat up and began eating", added the spokesman.
"Darcy spent almost a week in the hospital receiving around the clock care, TLC and lots of cuddles!
"She is an incredibly brave, sweet-natured little dog and we wish her all the very best in her recovery over the next few weeks to months."