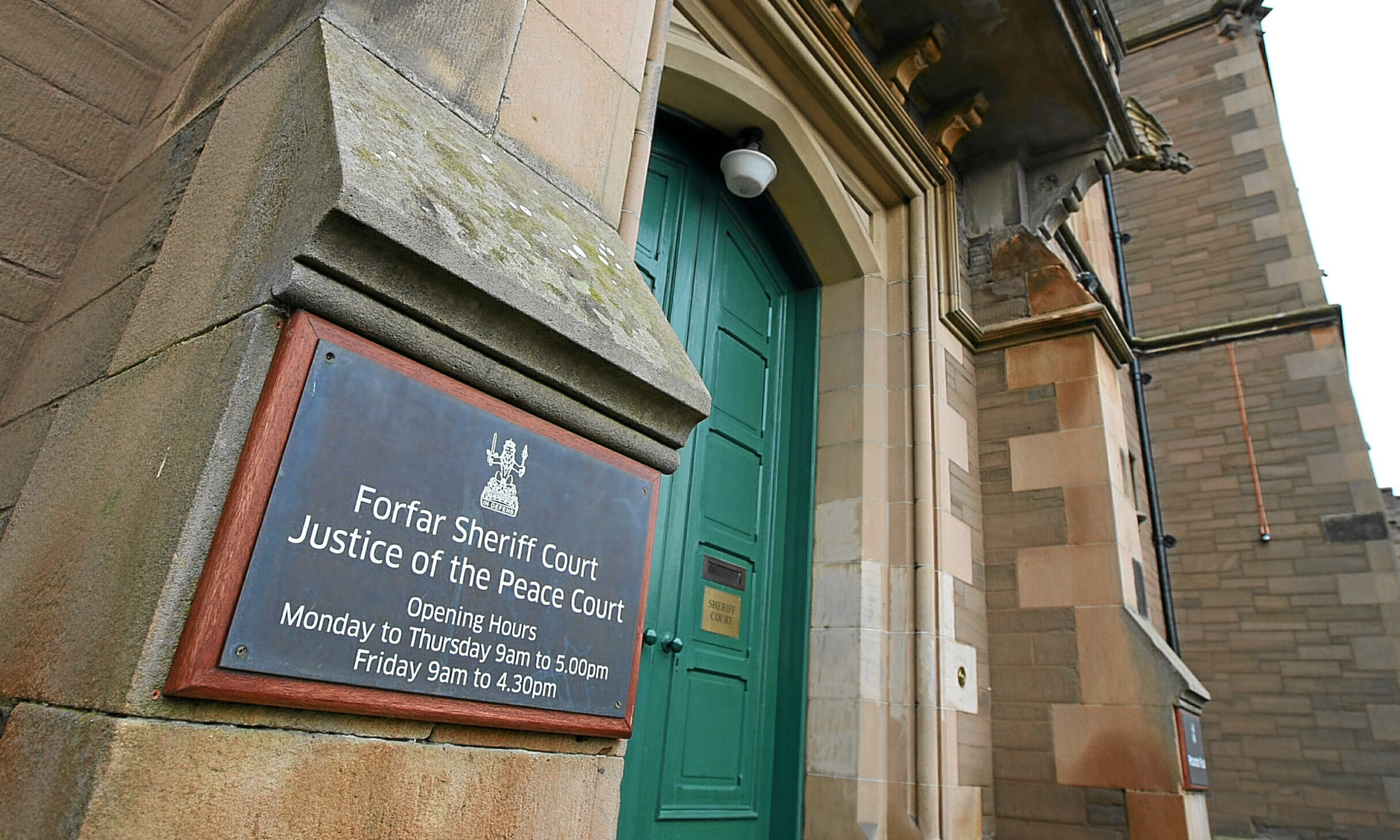 A Tayside man caught with more than two days' worth of indecent videos of children has been jailed for 18 months.
Adam Morawski from Montrose admitted possessing 15,226 indecent pictures and 13,314 videos between April 20 2013 and June 22 2015.
Sentence had been deferred on the 41-year-old at Forfar Sheriff Court, after a sheriff became concerned Morawski had backtracked on an earlier "unequivocal admission of guilt" with social workers.
Solicitor Ian Flynn said: "He has lost his job and his family, he has lost everything."
The court previously heard that confidential information was received by police that indecent images of children had been downloaded to a device associated with Morawski's address in New Wynd.
He told police: "It is possible.
"I found pictures on the internet.
"They weren't naked children but I turned off straight away.
"I found some pictures when I was looking for movies."
Police found a laptop, work laptop, a tablet, a smart phone and numerous hard drives.
Forfar Sheriff Court heard that Morawski told police that he had downloaded a zip file when he had been looking for 3D movies.
He said he had opened the file, realised it contained indecent images and tried to delete it but it was too large.
He stated he had only accessed the indecent images on two occasions.
He could not provide any information for creation dates of the images.
Of these, 1,170 images were in the most serious categories, 1,187 were in category B while the majority, 12,869 were in category C.
Of the 13,314 videos, 998 were in Category A, 1,103 were in Category B and 11,213 were in Category C with a running time of two days, one hour.
Search terms well-known for showing child indecent images were recovered from Morawski's internet searches.
The internet history also showed that numerous web pages were visited with names suggesting content relating to indecent images of children.
Indecent images were also found within his recycle bin and some were also saved in files.
Mr Flynn previously said Morawski had been without the benefit of an interpreter during the preparation of his report for sentencing, which may have caused an "anomaly" with his earlier guilty plea.
See Thursday's Courier for more on this story.