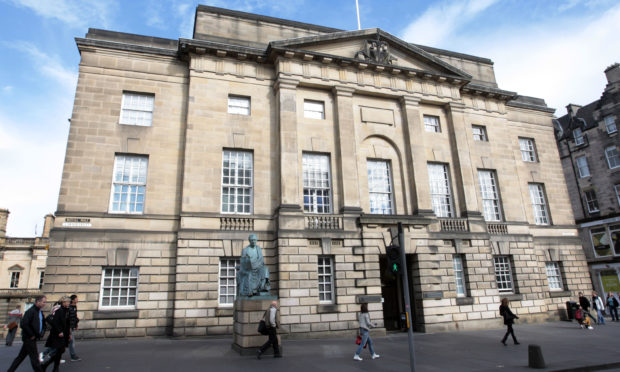 A police officer has told a court of the moment that a man she was trying to detain in relation to a domestic abuse allegation pointed a "rifle" at her.
PC Gail Beattie, 48, told jurors on Wednesday how Philip Moreton, 31, held the weapon towards her at his home in Glen Prosen, near Kirriemuir, Angus, on March 4 2016.
The High Court in Edinburgh heard PC Beattie say that she and her colleague Gemma Smith were trying to take Mr Moreton into custody.
PC Beattie and a colleague had gone to the remote farmhouse after emergency services staff received a 999 phone call.
Mr Moreton stayed there with 35-year-old partner Cheyrell Davie.
However, once the officers arrived at the premises, PC Beattie told the court that she could smell cannabis and that she and her colleague concluded that the drug was being grown there.
PC Beattie was giving evidence on the first day of proceedings against Mr Moreton, a prisoner of HMP Perth, and Ms Davie, of Glackburn Farm, Glen Prosen, near Kirriemuir.
The couple deny a total of nine charges over a number of alleged offences involving the Misuse of Drugs Act, the Firearms Act, resisting arrest and abduction.
The trial, before Lord Pentland, continues on Thursday.
For the full story get Thursday's edition of The Courier.