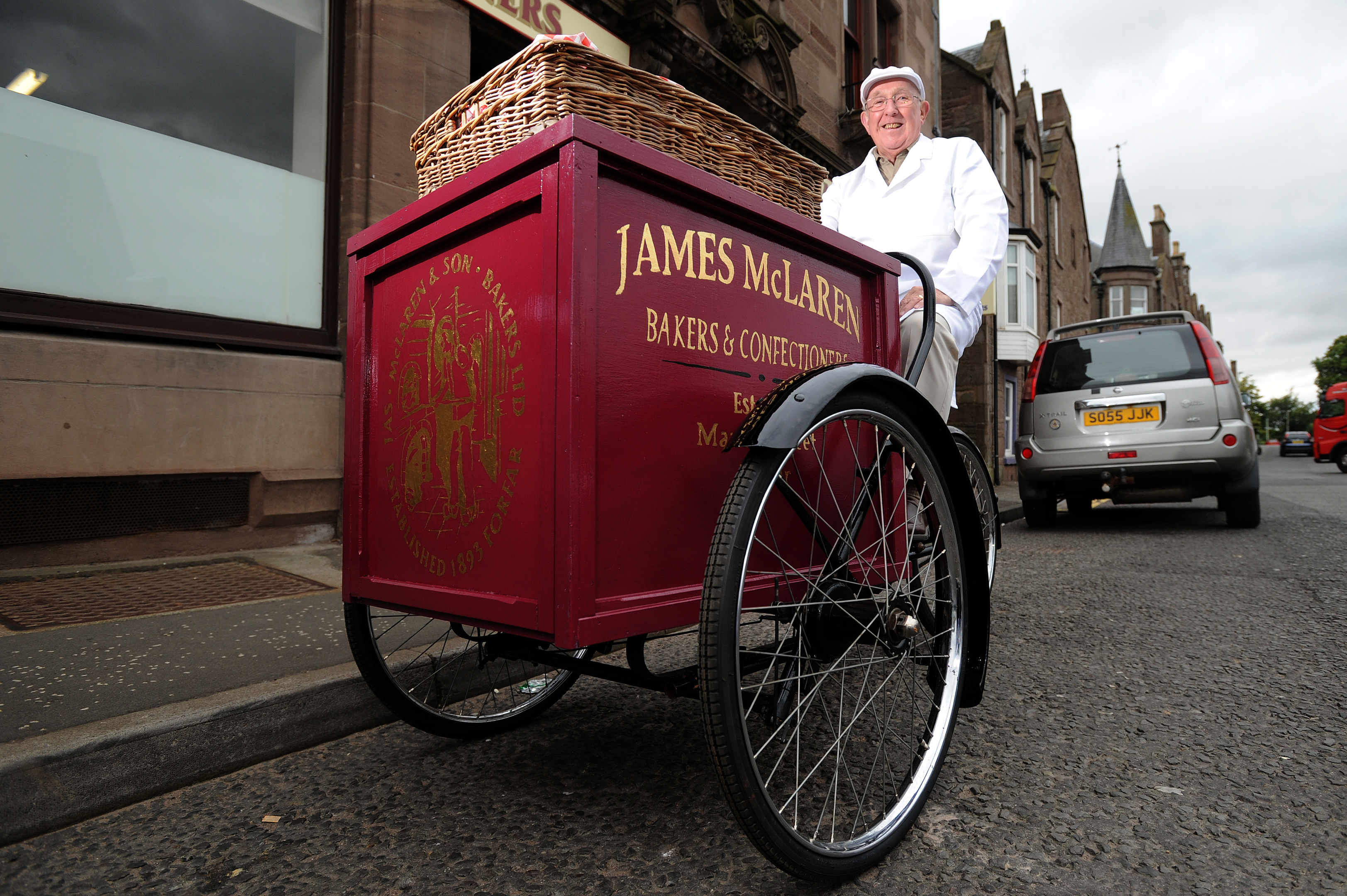 Bridie transport has turned full circle for Angus baker Bill McLaren.
Thanks to the efforts of enthusiasts from the Strathmore Vintage Vehicle Club, one-time message boy Bill has been able to climb aboard a beautifully restored 1929 delivery trike bearing the name of the famous Forfar firm, founded in 1893.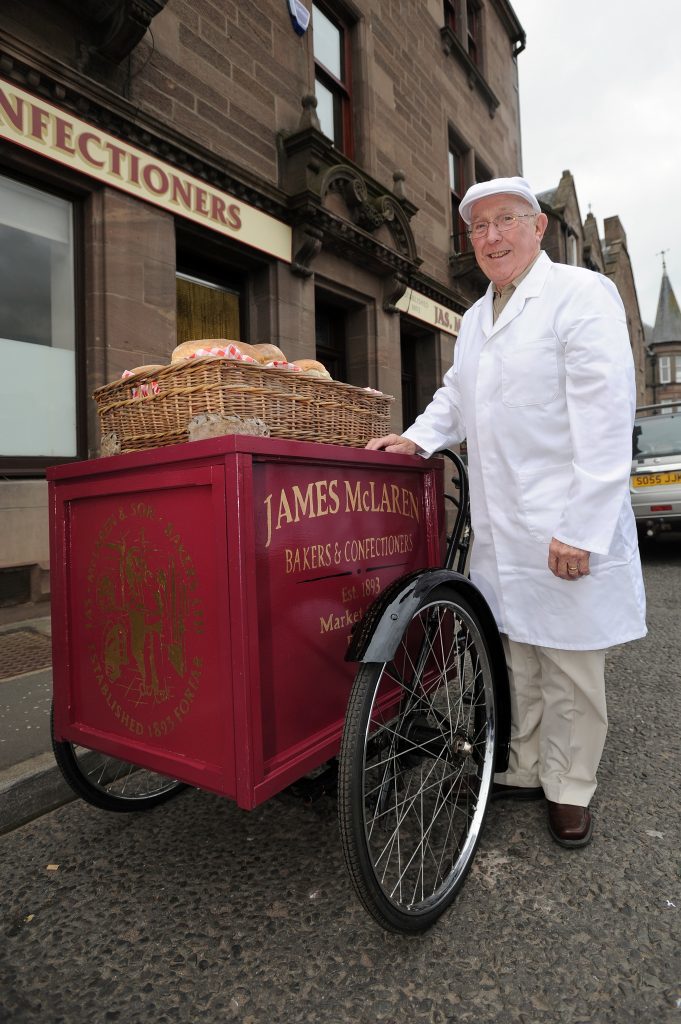 The Pashley bike was in a sorry state before its year-long restoration led by SVVC director Stephen Dear, who said the club are keen to show it off as much as possible, including at their own annual Scottish Transport Extravaganza in the grounds of Glamis Castle.
"There has been a real resurgence in these sort of bikes being used at events to sell things like ice cream and coffees, and you can actually but new trikes," said Stephen.
"But original ones are very hard to come by and this one involved a lot of work.
"Pashley were one of the big makers of trades delivery bikes at the time but when we bought this one from one of our club members it was basically a box of bits.
"Absolutely everything had to be restored and put back together, and we even had the front mudguards re-manufactured to the original patter by someone locally.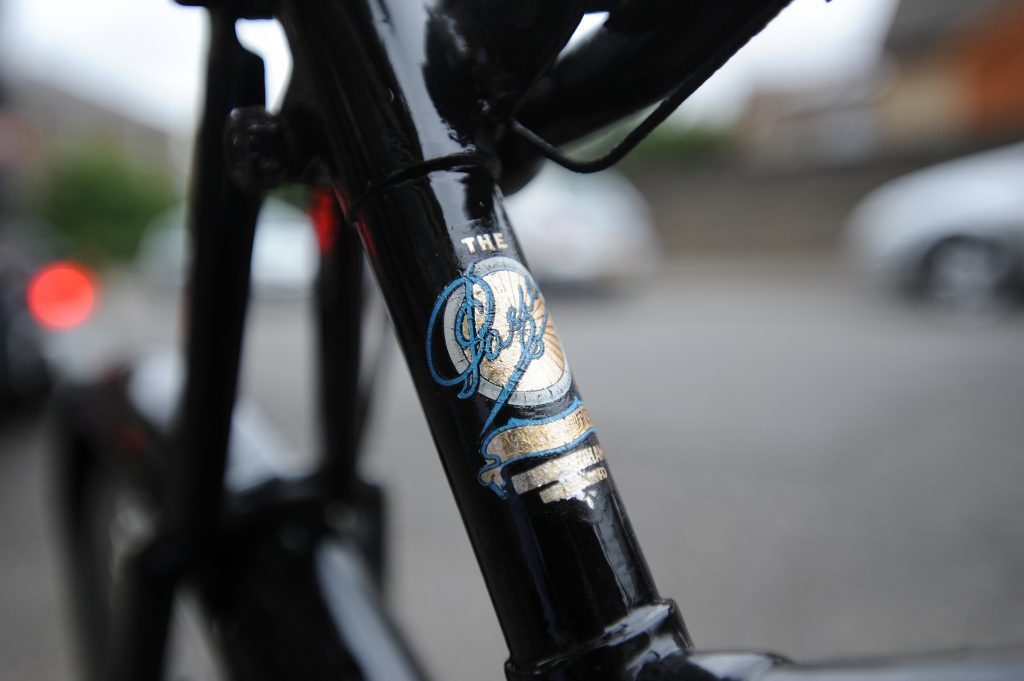 "We then had the delivery box hand signwritten in the McLarens colours with their logo and I think it's fair to say we're really pleased with the final result," added Mr Dear.
Although the SVVC is perhaps better known for its involvement with motorised machines ranging from cars to traction engines, the trike now joins a growing stable of pedal-powered restorations.
"We already have delivery bikes bearing the names of Lamb's Lemonade in Forfar and James Wilson, a wine merchant and grocer from 1900 to 1930, so the trike is a really good addition to the collection," said Stephen.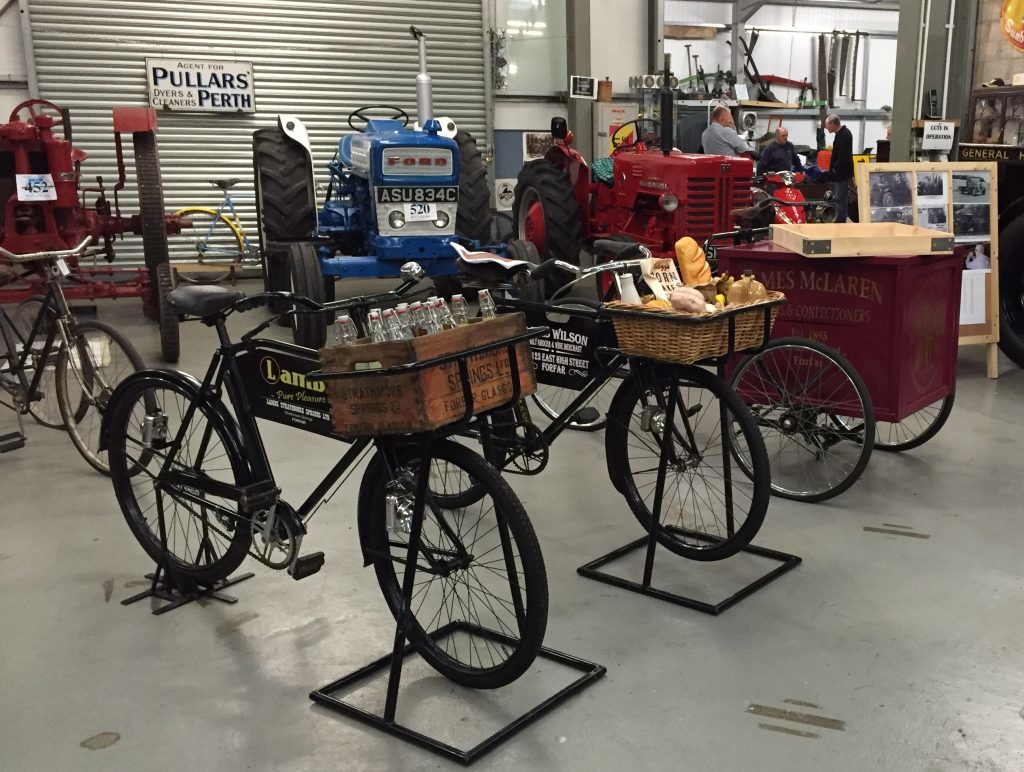 Baker Bill, 75, said: "I started as a roll boy when I was just 10 and it was a two-wheeled bike which I remember.
"When the club came on and said what they were doing I was delighted to give them what support I could.
"To see it now in the McLaren livery restored and ready to go is just fantastic," said Bill.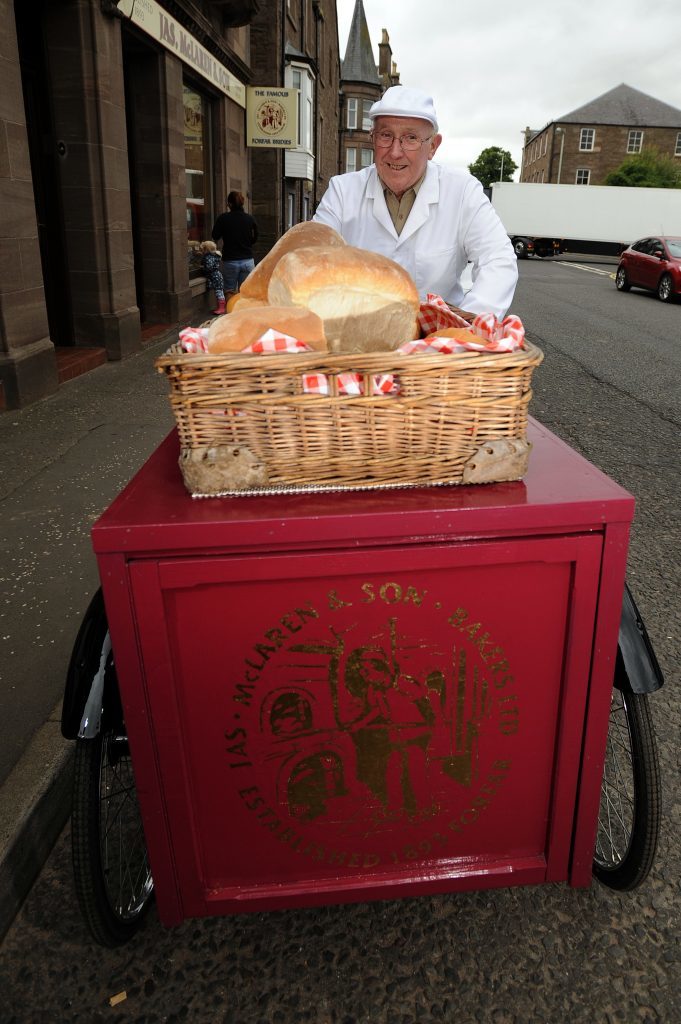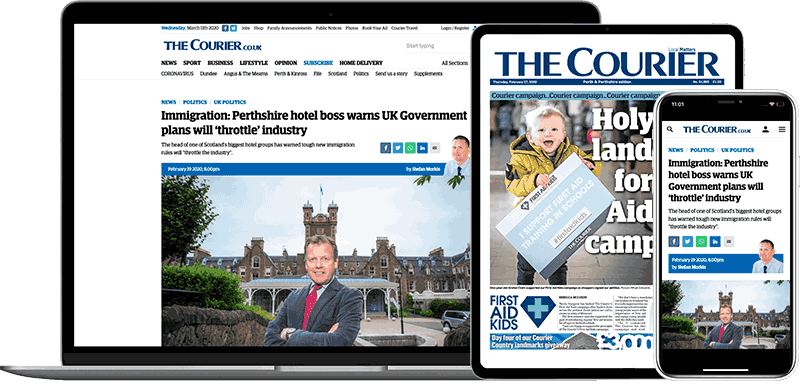 Help support quality local journalism … become a digital subscriber to The Courier
For as little as £5.99 a month you can access all of our content, including Premium articles.
Subscribe