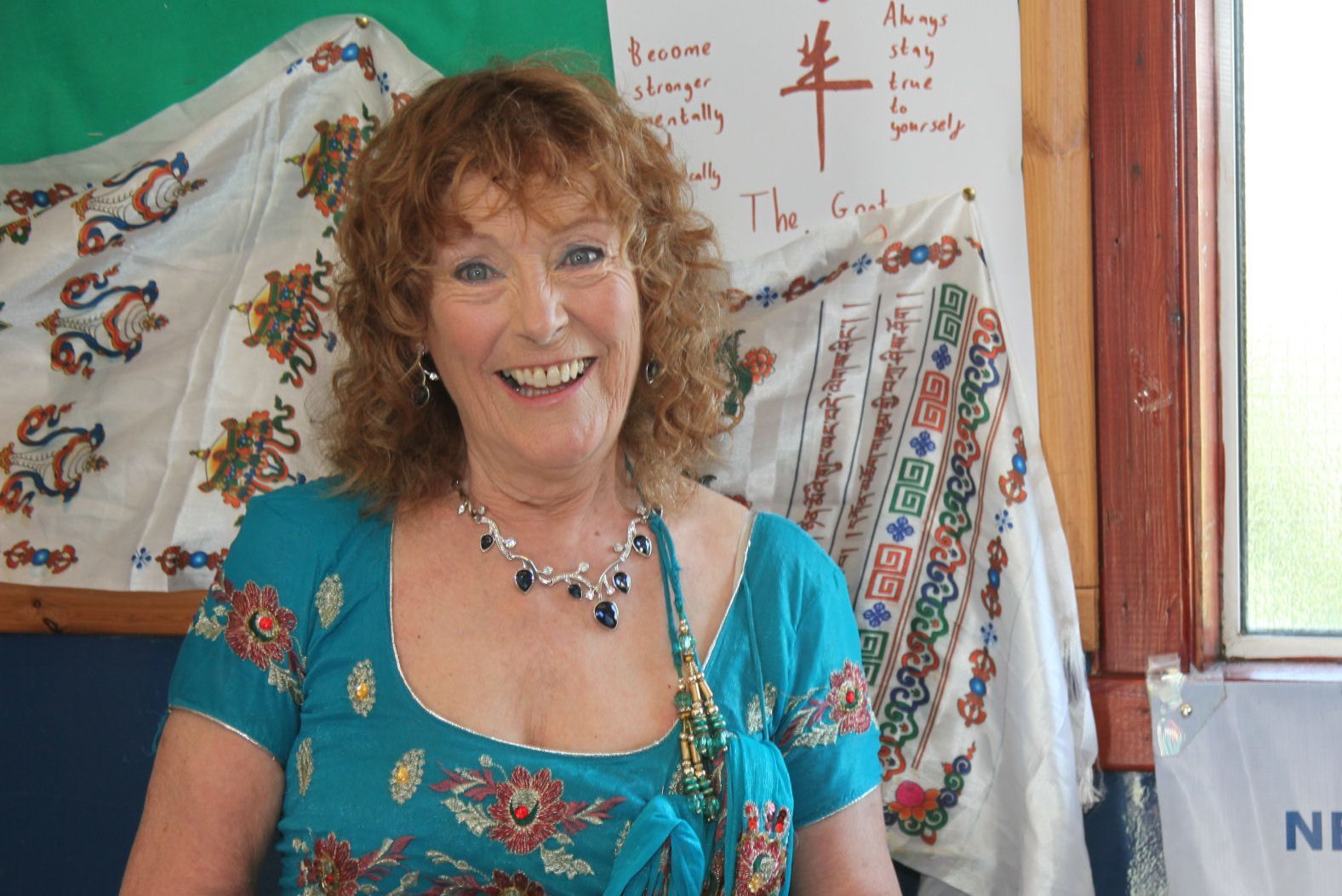 An Angus woman who set up an orphanage in crisis-hit Nepal has dreams of setting up the country's first culinary school for underprivileged children.
Helen Henderson from Letham first visited the landlocked mountain state in 2006 and was so struck by living conditions that she helped a local man build an orphanage.
Since 2009 the fundraiser has spent three months a year working at the New Dawn in Pokhara – Nepal's most populous city behind Kathmandu – having first visited before her 60th birthday in 2007.
The orphanage has grown to house 11 youngsters in that time, with solar panels filling in for long periods the Nepalese spend without electricity.
"There are so many street kids who have nothing, and it's those we've tried to give a better life," said Helen, who heads back to Nepal on Wednesday.
"Our eldest girl is Deepa, who is now around 16 or 17 although we don't know her age for sure.
"We have 11 kids now from about eight years and up, and eight of them are girls.
"It's the girls who are in the biggest danger."
Helen first fell in love with Nepal when she and her husband took part in a sponsored trek of the Himalayan foothills and was overwhelmed by the kindness of the indigenous people.
As well as transporting donated clothes across every year, Helen spends the rest of the year raising money for New Dawn's running costs through her Scottish charity.
Her dream is to find local partnerships which would help establish a culinary school, having run the village's Commercial Hotel for 25 years and gained a degree in food health and nutrition from Abertay University in 2007.
Although Pokhara was spared from the ruinous earthquake which killed more than 8,000 people in the Kathmandu region last year, it shares the 50% unemployment rate in one of the world's poorest and least developed countries.
"I worry about what will happen to my kids and others when they grow up, and that's where the culinary school idea came from," she said.
"They would be taught about food, from farm to fork, and cook using local produce.
"It would cost about £12,000 a year and I am hoping to find volunteers in Scotland who would help at this end."
Contact Helen by email to mammychef@googlemail.com with any donations for the orphanage, or suggestions regarding the culinary school.