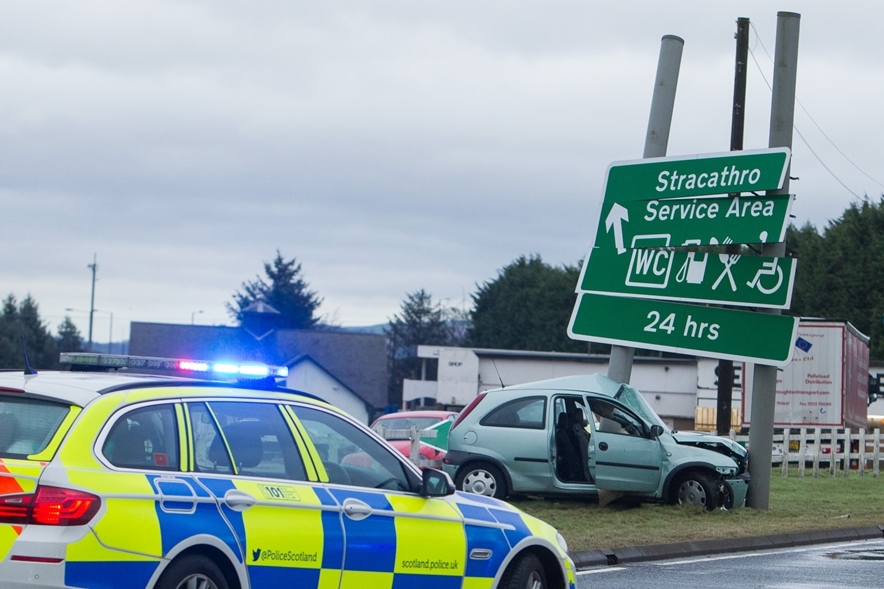 A woman who crashed her car into an Angus services sign in an accident that left her passenger critically injured has been fined.
Jenna Kirkwood was travelling north along the A90 with her partner Danny Forsyth when her green Vauxhall Corsa left the road and ploughed into the sign for Stracathro services earlier this year.
Mr Forsyth sustained massive head injuries and medics induced a three-week coma to stabilise his condition.
Kirkwood, 30, appeared at Forfar Sheriff Court and admitted a single charge of careless driving that led to the car leaving the carriageway and mounting the grass verge.
A sheriff said that the moment of carelessness became life-threatening due to the sign's "unfortunate" location.
Both occupants were rushed to Ninewells Hospital following the smash on the A90 outside Stracathro services on February 7 at 11am.
Fire crews from Brechin and Montrose were called to the scene to free the casualties who were trapped in the wreckage.
The next day, Mr Forsyth's condition was described as "critical but stable".
Kirkwood's defence agent said her family was helping Mr Forsyth, 31, continue his recovery at their home but it has been "a long process".
"In light of the circumstances, and the prolonged effect on her partner, I'd ask your lordship to admonish Ms Kirkwood," he added.
Sheriff Gregor Murray said: "This is a case that has more to do with the quality of driving, than about what happened to Mr Forsyth.
"To put it bluntly, you and Mr Forsyth were unfortunate that the sign was sited where it was.
"In those circumstances, I am prepared to fine you the sum of £200.
Kirkwood's licence was also endorsed for four points.
Kirkwood, of Auchinleck Crescent, Aberdeen admitted a charge under Section 3 of the Road Traffic Act 1988, driving without due care and attention or without reasonable consideration for other persons, and did fail to maintain proper control of her vehicle, lost control of the vehicle and caused it to leave the carriageway and collide with a road sign, whereby Danny Forsyth, was seriously injured, she was injured, and the car and sign were damaged.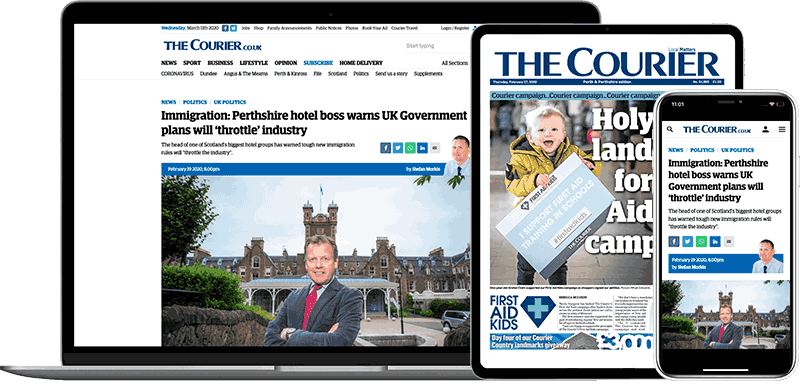 Help support quality local journalism … become a digital subscriber to The Courier
For as little as £5.99 a month you can access all of our content, including Premium articles.
Subscribe