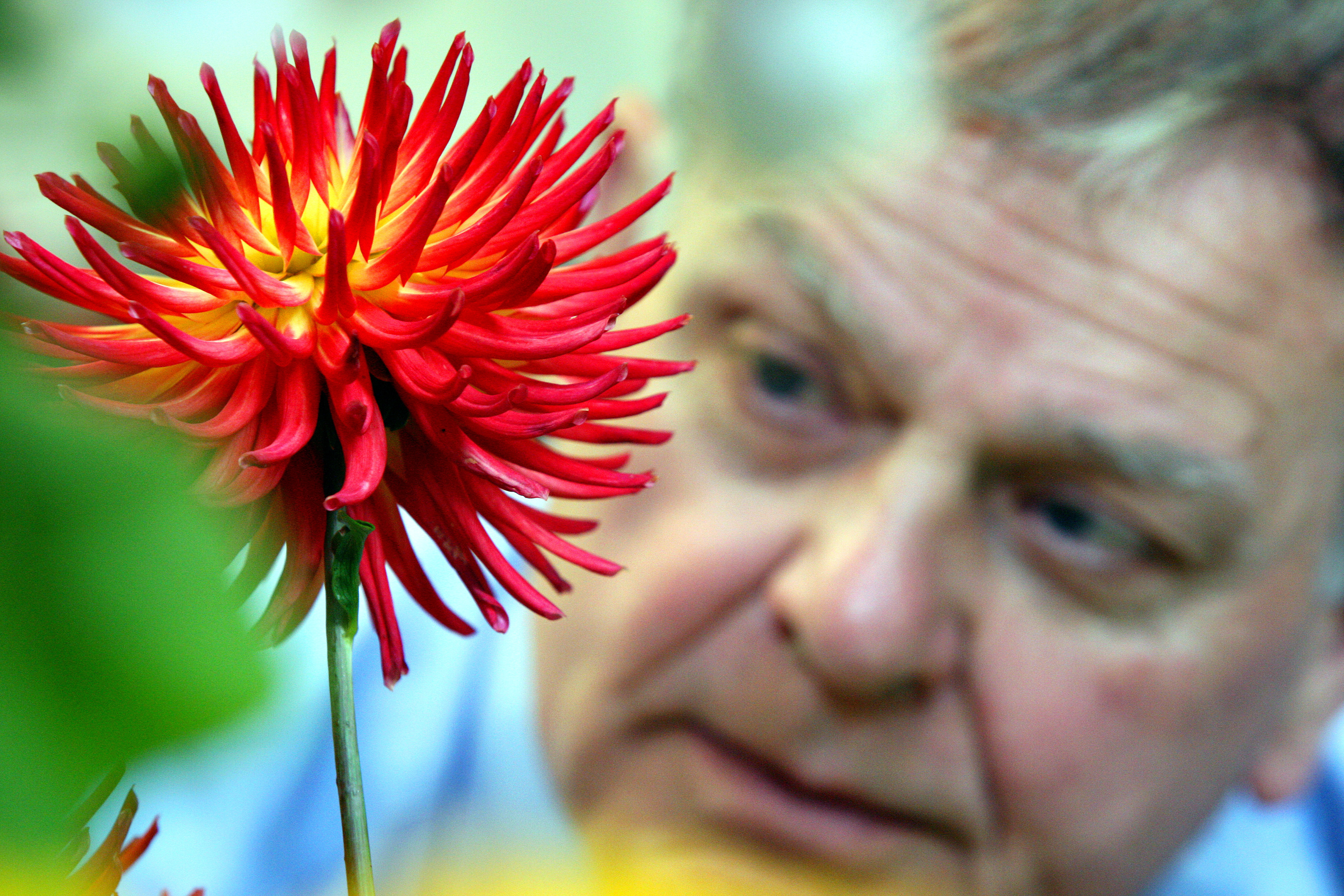 Gardeners rose to the challenge of producing a top quality Forfar Horticultural Society show for visitors to enjoy at the town's Reid Hall.
The soggy summer has proved a test for flower and vegetable growers, but society chairman Les Craib said the array of exhibits was of the usual high standard the judges at Forfar and visitors to the event have come to expect.
"Exhibits were down in some sections, such as roses and vegetables where the weather has played a big part, no question," he said.
"But the standard has remained high and in other areas such as floral art we have seen entries go up."
He added: "We also have quite a number of new exhibitors in all sections, which is always good to see."
The show is open to the public from 10am to 5pm on Saturday, with former Forfar community council chairman Mrs Isobel Ross making the presentation of awards to trophy winners at 4pm.
Results. Garland Silver Cup, Cream of the Barley Trophy, Lady Hope Silver Cup, National Vegetable Society medal – Les Craib, Forfar; Grant Silver Cup, Forfar Top Vase,  Burgess Silver Cup, Colonel David Mason McFarlane Memorial Trophy, Braid Silver Cup, George Scott Silver Cup- A Child, Dundee;  Jean and Allan Sturrock Memorial Trophy – Rab Milne, Montrose; Ruby and Alex Bruce Memorial Trophy – Mrs Eileen Cramond, Forfar;  Charles F Nicoll Rosebowl , Meldrum Cup – Alex Dunlop, Blairgowrie; Mitchell Silver Cup, Rodger Silver Cup, Renilson Allardice Challenge Trophy – Mrs Dorothy Spencer, Dundee; Irvine Silver Cup – Bert Walker, Alyth; Dispatch Rosebowl, Fyfe Jamieson Silver Cup – W Ainsworth, Arbroath;  James Alexander Memorial Rosebowl – Don Elder, Dundee; Dewar Duncan Trophy – Mary Craib, Forfar; William Middleton Trophy – Rab Milne, Montrose, McKinnon Silver Cup  – Charles Alexander, Forfar.
Garden News Shield, Hourie Silver Cup, Lawrence Silver Cup, Forfar four vegetable tray, James Duncan Memorial Trophy, Society Rosebowl – David Duke, Brechin; Findlay Silver Cup, Maxwell Nelson Shield – David Nelson, Forfar; Town Council Cup, Mrs W Smith & Mrs McMillan-Douglas Silver Salver, Kathleen Nelson Memorial Trophy – Joy Reid, Alyth; Mrs M Smith Shield – Morag Cook, Forfar.; Maxwell Nicoll Trophy, Christine Bailey, Forfar; Mrs Mary Anderson Memorial Cup – Ethel Soutar, Forfar; Lloyd Evans Challenge Cup – Mrs Sheila Bruce, Kirriemuir; Mrs F R Fotheringham Silver Salver – Mary Muir, Letham; Mrs S R Irvine Trophy, Mrs V Callander Silver Cup -Mrs Alison Talbot, Brechin; M Gibson Silver Cup, Greig Trophy – Sarah Oliphant, Carnoustie; Society Rosebowl – Heather Greenhowe, Forfar.