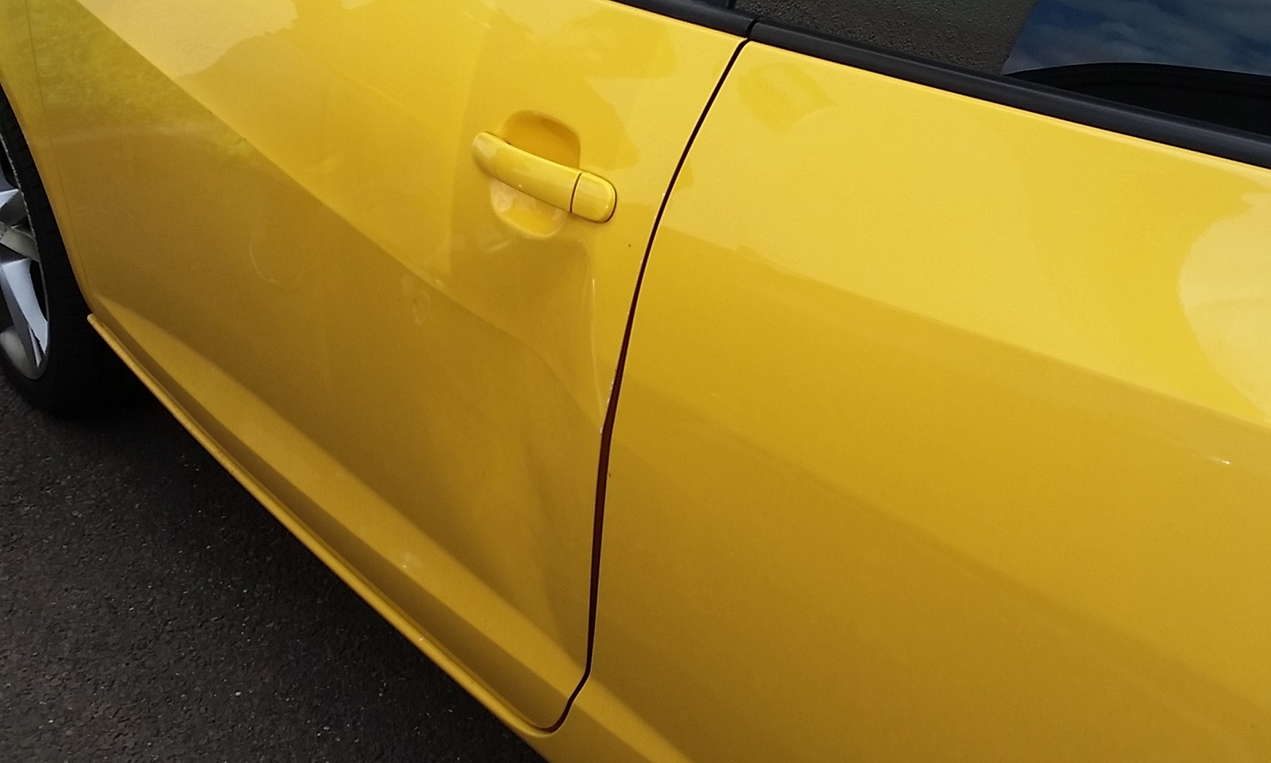 A young Angus family have told how a terrifying road rage ordeal left their baby daughter in tears.
Kyle Mackie was driving home from Gourdon on the A92 with his fiancee Sophie and the couple's 22-month-old daughter Ava.
They were driving back to Montrose along the single carriageway on Friday night when a white van pulled out suddenly from the junction at Johnshaven.
The van didn't give way and Kyle was forced to swerve his car around the vehicle to avoid a collision while his daughter was still asleep in the back of the car.
He continued driving down the coastal route with the van behind him until things turned ugly when they eventually stopped at traffic lights once they got intro Montrose.
The van pulled up just inches behind the car.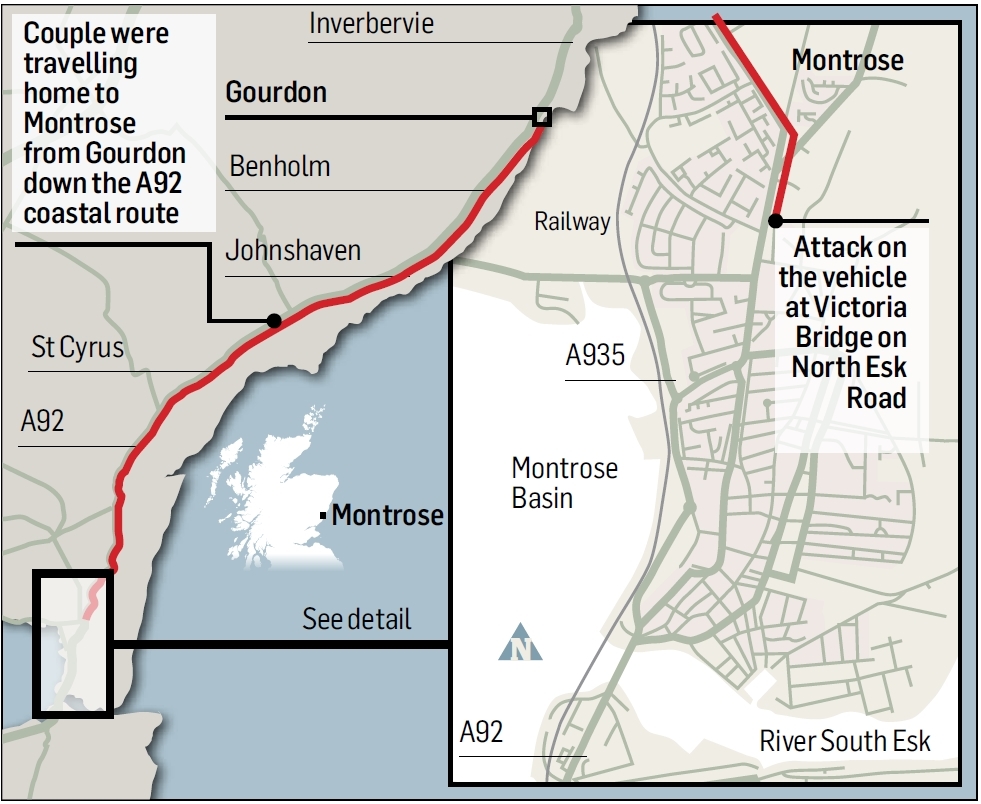 The bald driver – who was wearing combat-style trousers and boots – got out with his fist raised and walked towards Kyle's vehicle.
However, Kyle didn't want any trouble and drove off when the lights changed.
The driver then jumped back in his van and followed in hot pursuit.
He overtook the car on Victoria Bridge and then swerved to a stop right in front of the terrified couple.
The man got out again and walked toward the car.
Kyle drove off and the man ran at the car and kicked the passenger side of the vehicle.
"He kicked the car and woke Ava up," said Mr Mackie. "She was crying and Sophie was panicking.
"Sophie phoned the police. It all happened so quickly that we didn't get the registration number.
"I was shaken up because my fiancee and my daughter were in the car. It was quite intimidating."
Kyle said he didn't know what was going through the van driver's head.
"He was in the wrong so I don't know why he reacted that way," he said. "The car is damaged but it could have been worse – at least we're all OK."
Mum Sophie Campbell said: "We had our 22-month-old daughter in the car so we just drove off not wanting to cause any hassle or upset to our daughter.
"As we took off he ran at us and kicked our car."
A spokeswoman for Police Scotland said: "Police Scotland is making inquiries into the vandalism of a yellow Seat Ibiza car that happened on North Esk Road, Montrose at Victoria Bridge at about 9pm on Friday.
"The passenger side of the vehicle was damaged.
"The man responsible was the driver of a white Ford Connect van and is described as being between 35 and 45 years old, about 5 feet 7 inches tall, of slim build, with a bald head with grey receding hair.
He was wearing a green top, red-coloured army-style combat trousers and boots.
"Anyone with information regarding the incident is asked to contact Police Scotland on 101 quoting reference number 23211/16."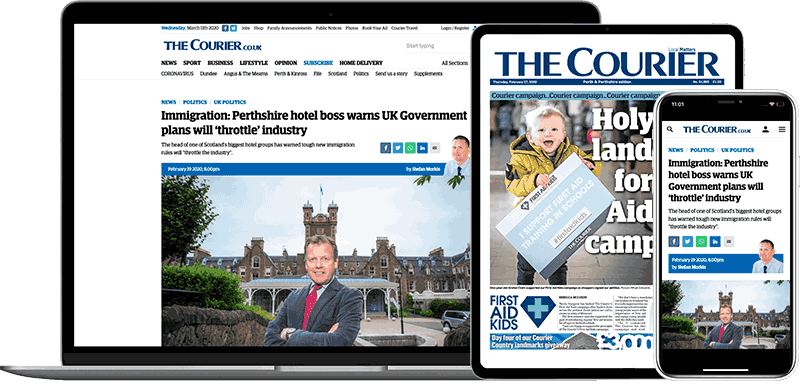 Help support quality local journalism … become a digital subscriber to The Courier
For as little as £5.99 a month you can access all of our content, including Premium articles.
Subscribe