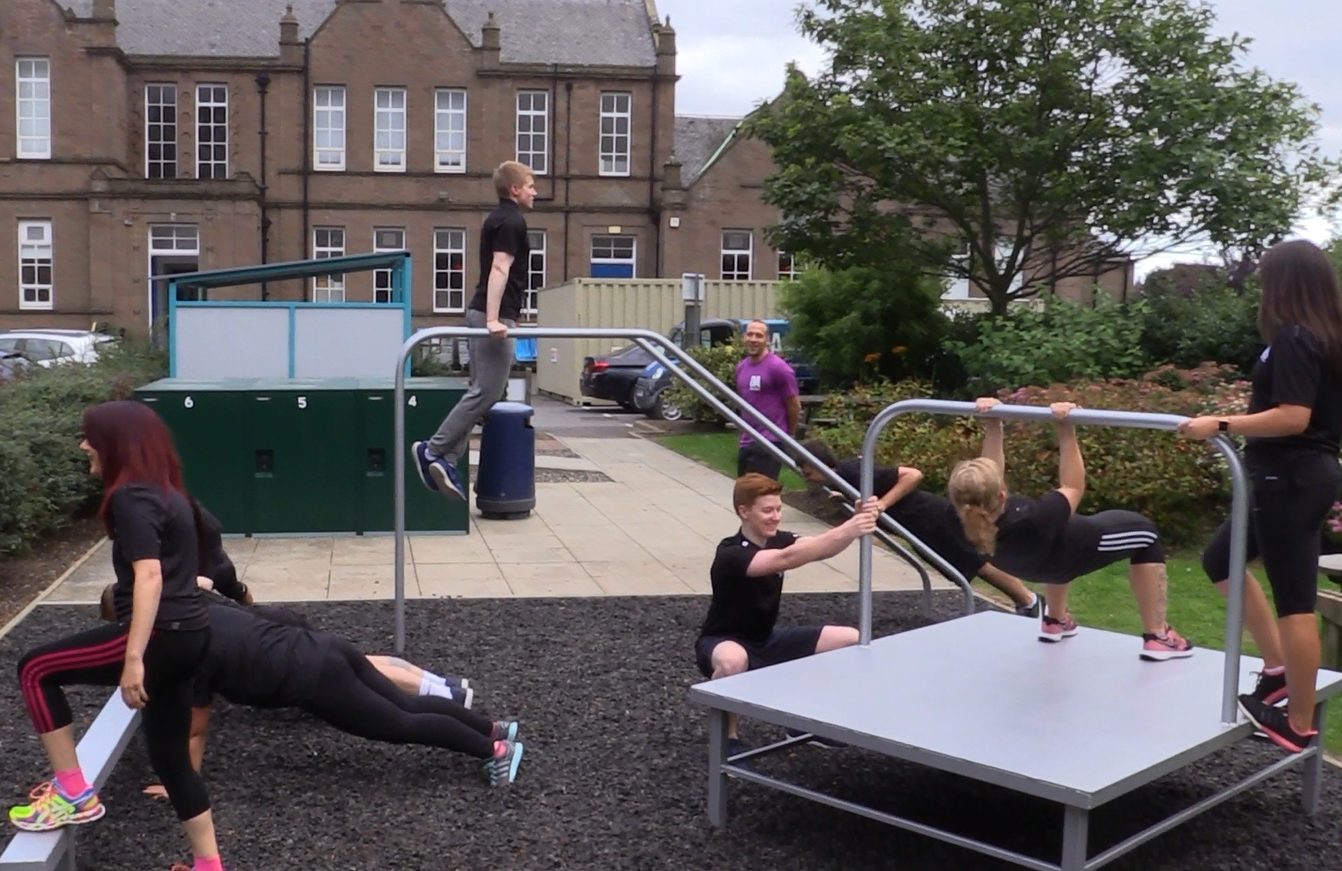 Angus students will be exercising both body and mind after the installation of one of Scotland's first urban gyms in their college grounds.
The new project at D&A College in Arbroath is aimed at helping students and staff fight the flab this winter, with the campus becoming home to the first of three planned urban gyms.
Working in collaboration, the college learner engagement, sports and engineering teams have been involved in creating the facility.
D&A College's Dundee campuses at Kingsway and Gardyne are also to be fitted out with outdoor gym equipment such as push-up bars, a balance beam and step-up structures.
The equipment has been designed by sports students and is being manufactured at the college's Arbroath campus before being taken to safety-surfaced campus locations.
Arbroath's gym has been situated on the south side of Keptie Road.
"The creation of these structures posed a number of challenges to our students, not least transporting the equipment from our workshop to the actual sites" said Jim Stewart, head of engineering at the college.
"Meeting these challenges however has proved rewarding and given some of our HNC/D engineering students the chance to gain much-needed project management experience."
The urban gym, one of the first of its kind in any college in Scotland, was funded partly through Angus Council Stalled Spaces, a Legacy 2014 programme supported by Architecture and Design Scotland and the Scottish Government, with further support from the D&A Innovation Fund.
"Many of our students live on a very low budget so access to gym memberships or sports clubs is not an option," said learner engagement manager Katie Baxter.
"Research shows that cost and accessibility are the two main barriers for people wanting to participate in exercise.
"We hope that our urban gym will remove these barriers and encourage students and staff to lead healthier lives."
The project received £9000 in funding and took nearly a year to complete.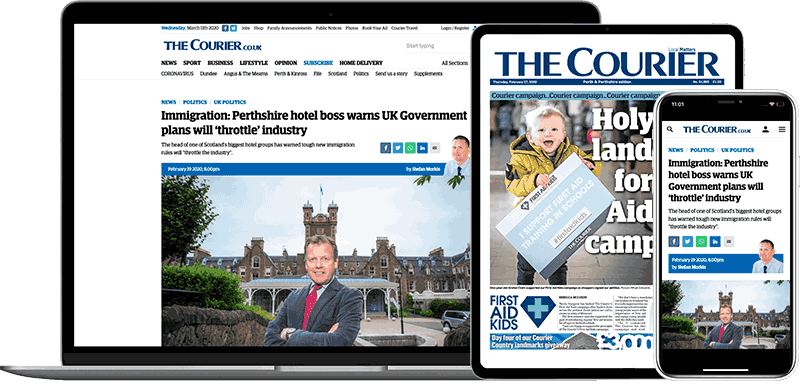 Help support quality local journalism … become a digital subscriber to The Courier
For as little as £5.99 a month you can access all of our content, including Premium articles.
Subscribe