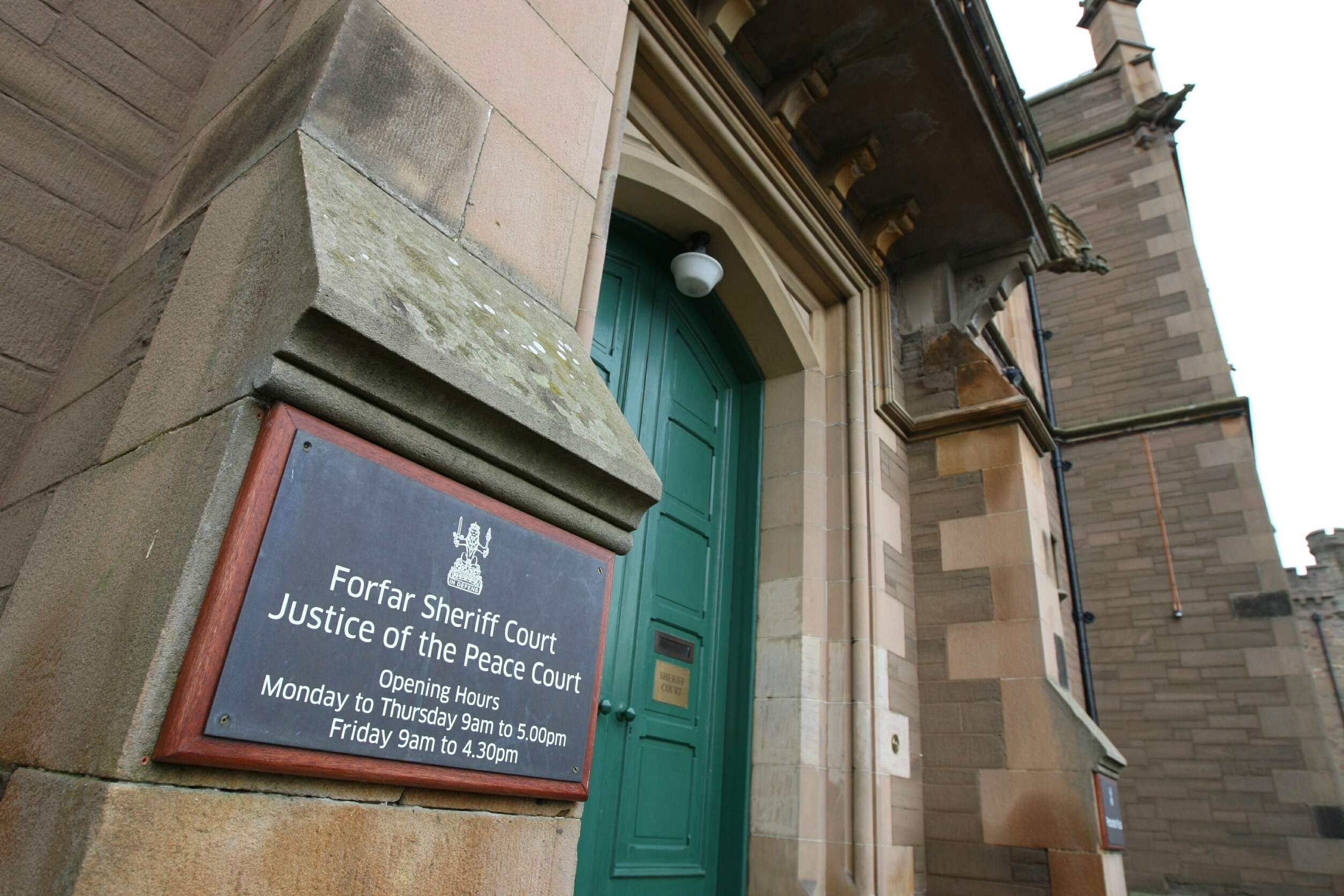 An Angus farmer has been fined by a court after a cyclist punctured his lung in a bizarre road accident.
Businessman Scott Crowe was catapulted from his bike near Balshando Farm at the Kinpurnie Estate when he hit a hidden ramp on the road.
The fall also left him with a shattered shoulder blade and broken collarbone.
Dairy farmer Martin Kearney appeared at Forfar Sheriff Court after creating the "crude ramp" on the road to cover a slurry pipe.
Motorists had complained about damage to their cars on the public C10 Denhead-Lundie road caused by a bright blue ramp which had previously been on the road.
The replacement had a lower gradient to protect tyres but a sheriff said the ad hoc fix was much less visible and caused a "serious injury" to Mr Crowe.
Fiscal depute Isma Mukhtar said: "The locus is the C1 unclassified road between Lundie and Balshando Farm, a single-track road of tarmacadam construction.
"Around 7am the complainer left his home address on his bike and went on the A923 Coupar Angus Road before turning down the C10 road leading to Lundie.
"He suddenly realised there was something in the road, and he struck what he saw to be a crude ramp made of type one hard core.
"He was thrown from his bike and came down hard on his right shoulder.
"A farmhand said the farmer was responsible for the pipe and ramp."
The court heard there was a warning sign but the ramp was not visible to Mr Crowe until it was too late.
Ms Mukhtar added: "Police contacted Angus Council, and an officer confirmed there was no intimation made to the council and he said that if he had seen the ramp on his rounds he would have had the road closed pending removal of the obstruction."
Mr Kearney's defence agent said his client's 1,200-acre dairy farm was "very much in its infancy" at 20 months old.
"He's the director of a farm, he is one of four directors and is the only one who resides in Scotland," he said.
"Mr Kearney isn't someone who is slapdash in his work.
"There was certainly no malicious intent in removing the metal ramp.
"I understand a civil case has been intimated by the complainer's solicitors."
Kearney, 32, of Muirhead, pleaded guilty to making or permitting excavations that constitute a danger 900 metres east of Balshando Farm on May 10.
Sheriff Pino Di Emidio fined him £950 and said: "If it was bright blue (like the original) Mr Crowe might have seen it.
"You've pled guilty to an offence which doesn't often come to court, which had the unfortunate effect of causing an incident which caused significant injury to the cyclist coming on the scene."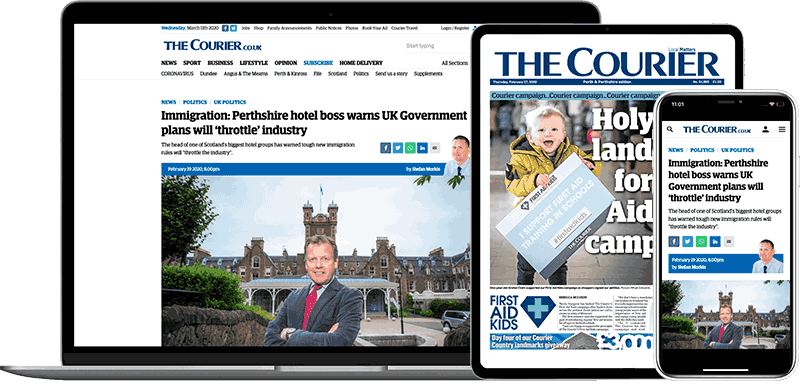 Help support quality local journalism … become a digital subscriber to The Courier
For as little as £5.99 a month you can access all of our content, including Premium articles.
Subscribe