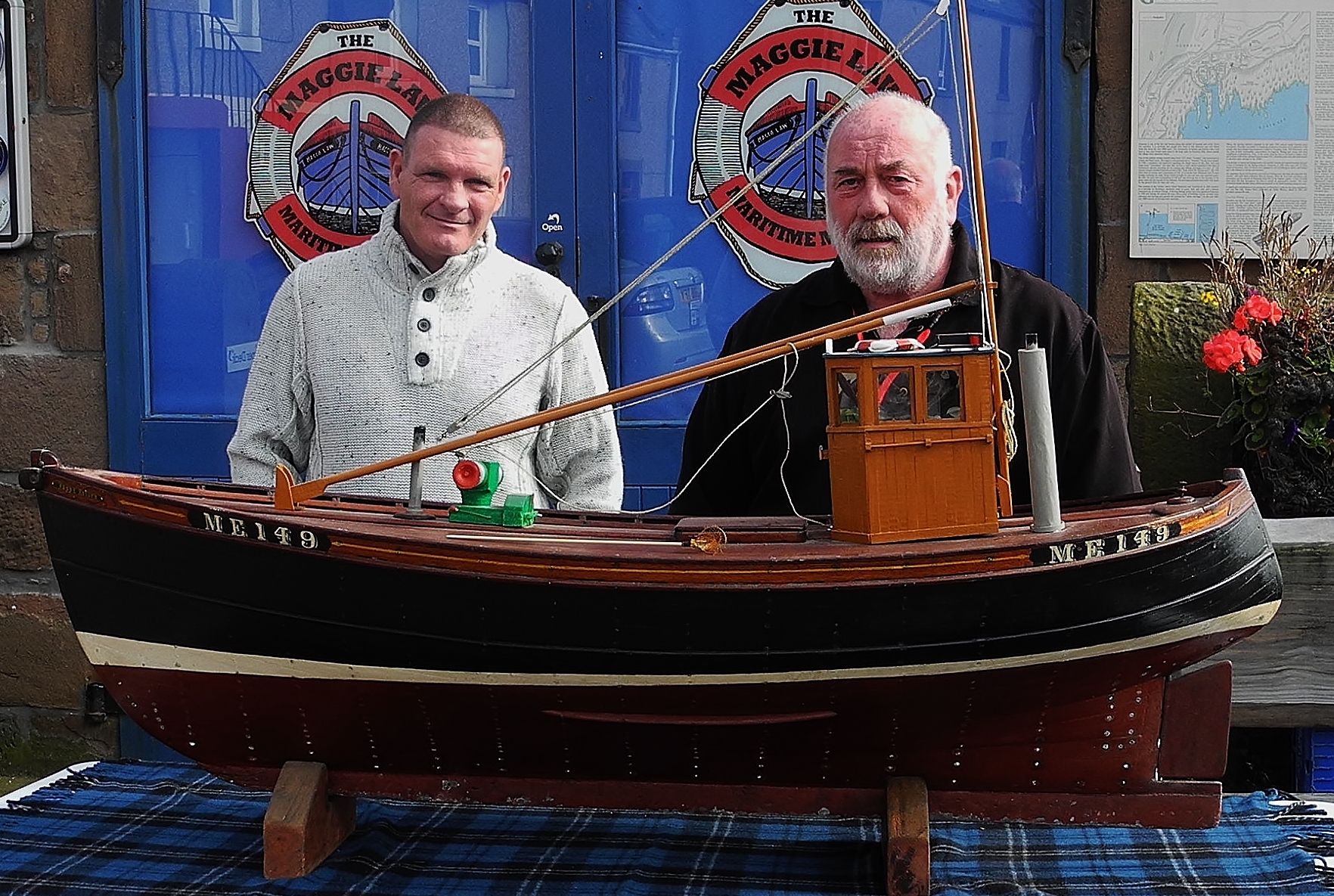 A centenary celebration to mark the exploits of six Mearns fishermen captured by a U-Boat in the First World War takes place next week.
September 25 sees the 100th anniversary of Gourdon fishing boat Bella's sinking by U-64, which took its crew in the midst of thick fog.
The men were thought lost at sea by their families and the national press but one presumed widow had a premonition they would return, which they did at war's end.
A week-long programme of events has been planned between the Maggie Law Maritime Museum and Mearns Heritage Services, whose project director Dave Ramsay paid tribute to the involvement of local schools at Gourdon, Catterline and Kinneff in setting up the events.
"The way in which head teachers, staff and pupils have responded to the Bella project is nothing less than magnificent," he said.
"The enthusiasm and effort which pupils are putting into the programme is taking the commemorations to a new level, and they are contributing in a major way to the rich maritime heritage of Kincardineshire."
The Bella's 50-year-old skipper James (John) Ritchie was marched into the submarine's hold accompanied by his 17-year-old son James, 49-year-old John Cargill and his 17-year-old son David, James Freeman Ritchie, 17, and 39-year-old William Ritchie.
Scuttling the boat with a grenade, the U-64's crew allowed the fishermen to have one last look at their home before sailing for the main German port of Kiel.
Their families became concerned when the boat did not return among the small fishing fleet in Catterline Bay, and when the wreckage of the Bella was washed up the following day, the worst was feared.
It would be almost a month before a photograph came out of Germany, showing the six men alive and well.
The programme, which will include heritage displays, talks and rowing competitions between the local community-built boats, culminates in a midday tribute at Gourdon harbour on the Sunday.
Stonehaven RNLI will take part in commemorations as six rockets are set off from the pier.
Angela Wells, head teacher at Gourdon school, said: " Our pupil have made fantastic use of local community resources to help them investigate the story of The Bella.
"They have visited the Maggie Law Museum, Catterline bay and have  enjoyed talks from members of our local community to allow them to explore the story and inspire their literacy and art and design work.
"They are looking forward to sharing their learning with our community."
Robert Lindsay of 6 Degrees North Brewery  has produced 100 numbered bottles of a Bella Brew for the commemorations.
Events as follows:
Wednesday September 21 — a visit by Montrose Lifeboat, meet the crew at Gourdon Harbour from 6pm to 7pm; Poems, pies and pints at Harbour Bar, Gourdon from 7.30pm to 11pm
Thursday September 22 — "Wrecks of our Coastline" illustrated talk by internationally acclaimed diver Rod McDonald at Mission Hall,
Gourdon (admission by donation) from 7.30pm to 9.30pm
Friday September 23 — An evening of folk music and readings at village hall, Gourdon featuring Davey Craig, Dave Ramsay, Ray Milne, Tommy Roseweir, Jillian Evans, and The Sandflies, with licenced bar from 7.30pm to midnight. Ticket only, £5, available from Harbour Bar, Bervie paper shop, or from Dave on 01569 750730 or d_ramsay_mail@yahoo.co.uk
Saturday September 24 — rowing challenge race for the Maggie Law Challenge Quaich and the Katherine Grainger Challenge Trophy from 10am at Gourdon harbour; the Bella display, film shows, competitions, raffles, and treasure hunts at Maggie Law Maritime Museum from 10am to 4.30pm
Sunday September 25 — Bella commemoration events — public event at Gourdon School playground 11.30 to 12.30; salute at sea at noon with Stonehaven lifeboat in attendance; Bella display etc at Maggie Law from 1pm to 4.30pm; commemorative service at Mission Hall from 6pm to 7pm.
U-64
The Bella had the unfortunate distinction of being the only North Sea vessel sunk by Kapitanleutnant Robert Moraht's newly-minted submarine.
U-64 was the eighth most successful predator among 329 U-boats serving in the Kaiserliche Marine, Germany's war fleet fleet.
Launched by the Germaniawerft shipyard at Kiel in 1916, the submarine spent a month on trial as part of IV Fleet in the North Sea before carving out a fearsome reputation in the Mediterranean.
In three years it sank the French warship Danton and 46 merchant ships, damaged another three, and took one as a prize.
U-64 was sunk by the "Q ship" HMS Lychnis in June 1918, after surfacing due to a depth charge, with 38 dead.
Moraht was among five survivors and spent the rest of the war in Colsterdale officer internment camp, Yorkshire.