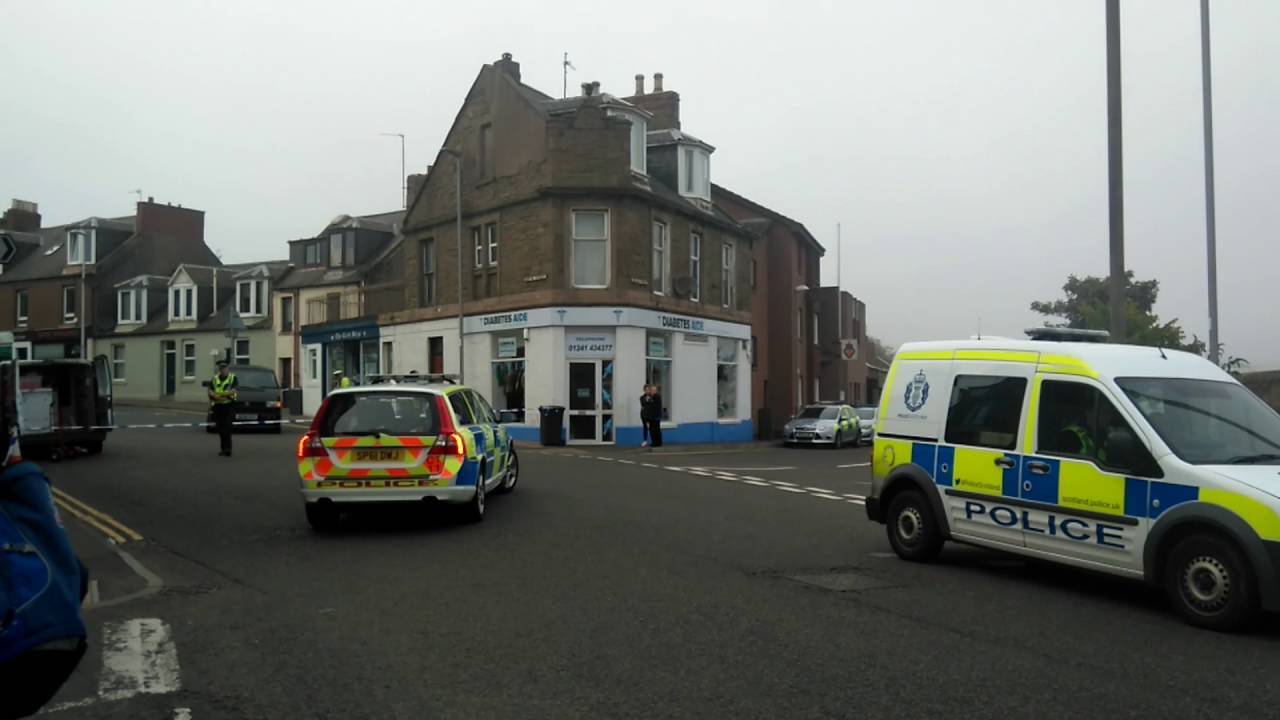 An Angus road safety campaigner is "sad but also very angry" at the death of an elderly woman following an accident.
Barbara Stormont from Arbroath was knocked over in the town's Keptie Street on Thursday afternoon and was rushed to Ninewells Hospital in Dundee under police escort.
However she later died from her injuries.
Police were still making door-to-door inquiries during their investigations on Friday.
Floral tributes and cards were left for the 81-year-old at the roadside.
Local man Neil Stirling, who has campaigned for the authorities to make the long street safer, said he has been unable to make police listen to his concerns about Keptie Street.
Mr Stirling said he did not know whether speed was a factor in the accident but referred to the area as "an accident waiting to happen" due to the common practice of parking on double yellow lines on both sides of the street.
Mr Stirling said: "This could have been anyone's mother, aunt or grandmother.
"I have been campaigning for the police to monitor that area in particular and asked them on numerous occasions to get speed guns in place to check the speeding of drivers.
"They took my details, but nothing was forthcoming until I got a telephone call saying the area wasn't congested enough for officers to use a speed gun.
"I think this would have the effect on motorists to think about how they are driving.
"I cannot count the number of times that I have had to escort elderly people over the road due to the speed of traffic."
Local councillor David Fairweather said he saw the aftermath of the incident.
He said: "It is a dreadful thing to have happened and my heart goes out to the woman's family and friends.
"The whole situation was an awful experience.
"I am sure any support that can be given by the community to the woman's family will be given."
Tayside Division could not be reached for comment.
Earlier in the day, a spokeswoman said: "A pedestrian sadly died following a road traffic collision in Keptie Street, Arbroath.
"Barbara Stormont, 81, was treated at the scene and taken by ambulance to Ninewells Hospital, Dundee where she later died from her injuries.
"The incident happened at around 3.25pm and involved a black Volkswagen van, the driver of which was uninjured.
"Anyone who may have witnessed the collision and has not yet come forward is asked to contact Police Scotland on 101."