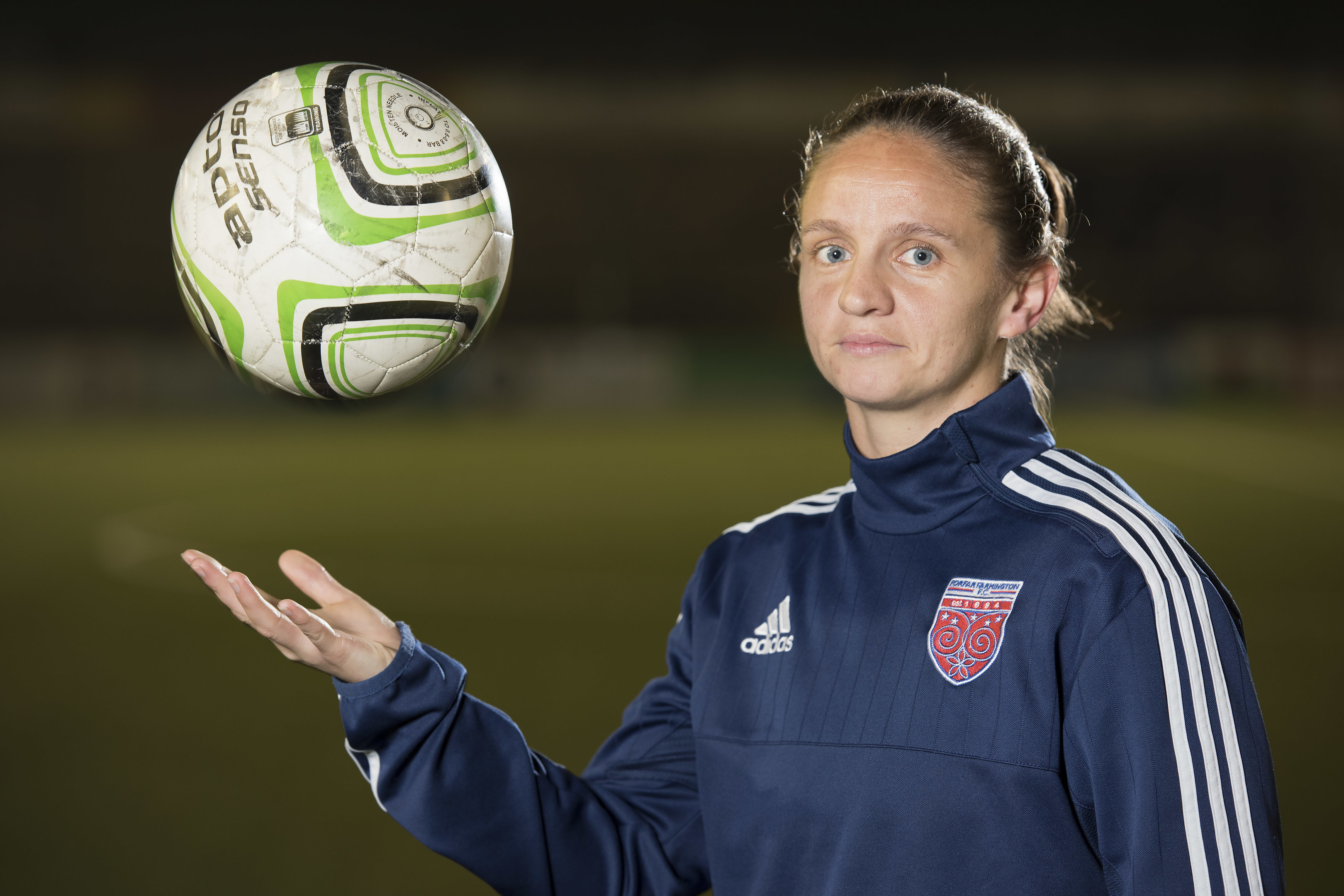 Female footballer Nicola Davidson has chalked up a remarkable record in a glittering career after passing the 500-match milestone with the Angus club she joined as a 10-year-old.
For more than two decades Nicola has travelled up and down the A90 from Dundee – and as far as the States – in a Forfar Farmington success story fuelled by her passion for the beautiful game.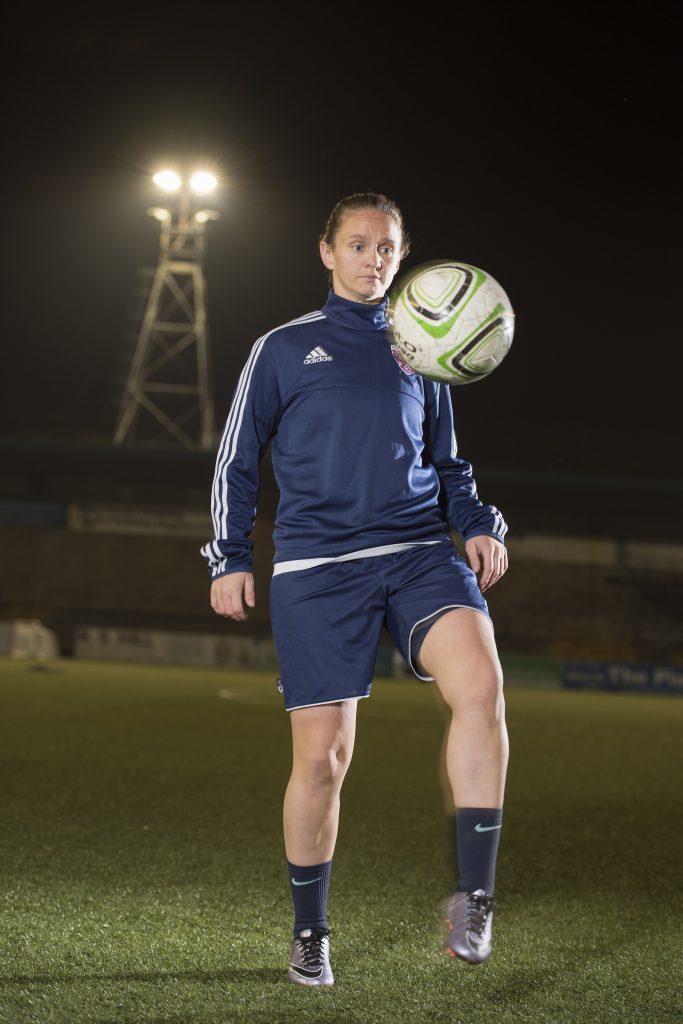 From being a primary-aged player who was one of the first girls in Tayside to sign with a local club, Nicola has gone on to scale the heights of Scottish Cup glory and Premier League promotion, and is now dedicating herself to nurturing the next generation of Farmington stars.
But the modest midfielder played down the record-breaking 23-year club commitment and admitted she was the spotlight shy recipient of a salver honouring an achievement described by club founder and chairman Colin Brown as "remarkable in the modern game."
Nursery nurse Nicola, 33, said: "I played for Dundee West to begin with, but signed for Farmington when I was about 10, playing for the boys' team first on a Saturday and then the girls' team on a Sunday."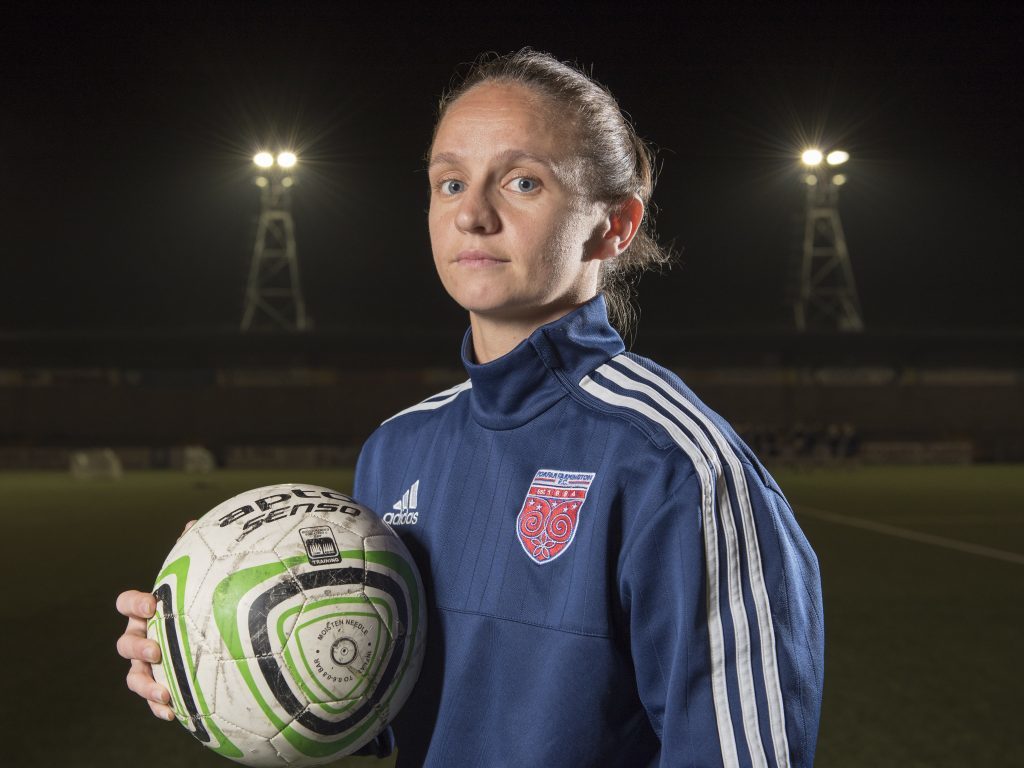 She progressed through the age group ranks to a berth in the senior team from around the age of 16 onwards, and onto achievements such as the highlights of promotion to the top division and a 2005 SWFL Cup win against Inverness in 2005.
"My heart has always been with Forfar Farmington, I've always been happy here and I can't see me going anywhere else," she said.
"As long as I'm enjoying the game and my legs don't give up then I'm still going to play," she added.
Nicola's devotion to the Market Muir outfit involves four nights of training every week, with weekend matches for herself in the premier team and the Under-11s side she coaches.
"I've been helping for a few years now and really enjoy it. The girls' game is more popular than ever – there are more teams and the standard is much better now.
"I don't really look at things like the record number of games, I'm not one for the spotlight, but I'm happy to have achieved that at Farmington because I've loved it here since I started, we're just like a big family."
Nicola has also travelled twice to the US on club exchange visits to Farmington, the Connecticut community which gave its name to the outfit after Colin Brown took a boys' team there in 1980, leading on to the formation of a girls' side in 1984.
Mr Brown said: "To complete 500 games for a club over a 23-year period is a remarkable commitment at any level of football.
"Nicola travels the length and breadth of the country playing, as well as coaching the U-11 team and I was proud to mark her tremendous achievement with a presentation on behalf of the club."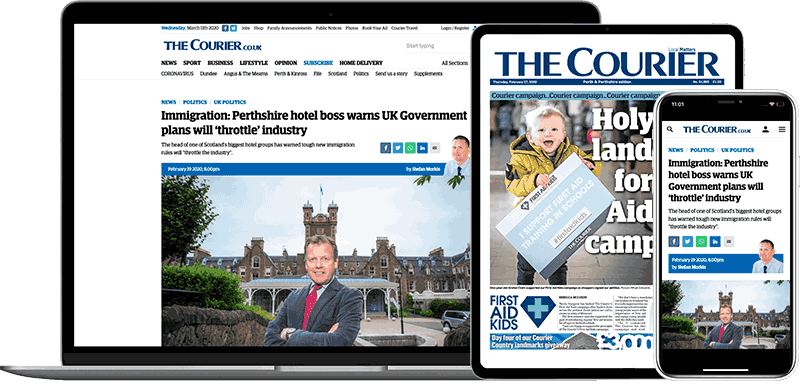 Help support quality local journalism … become a digital subscriber to The Courier
For as little as £5.99 a month you can access all of our content, including Premium articles.
Subscribe