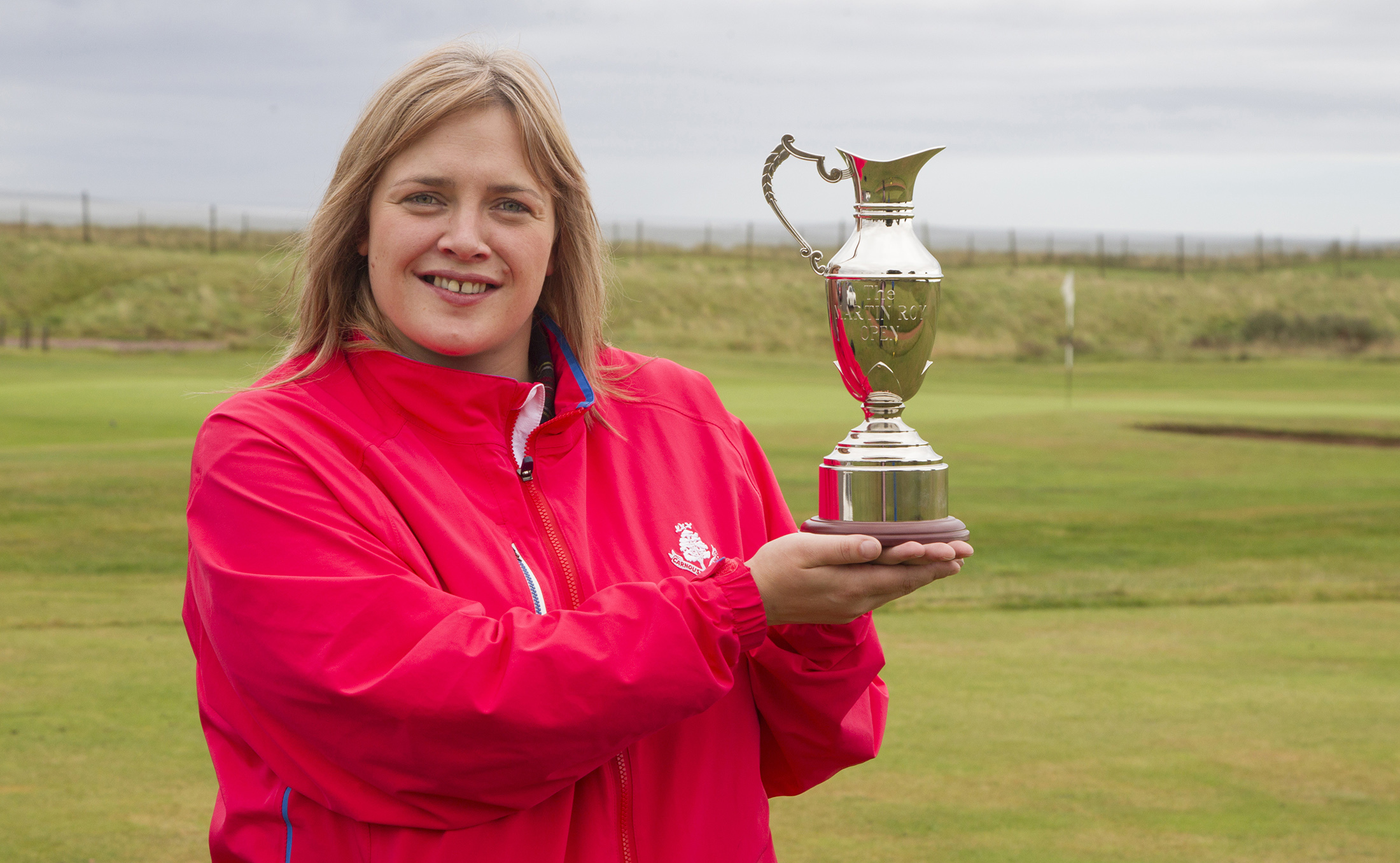 An Angus golf tournament has been held to mark the first anniversary of the death of a "true legend of the Links".
Carnoustie's award-winning caddie master Martin Roy died suddenly at the age of 59 in September and his death left the golfing world in Tayside and beyond in mourning.
He was a fixture beside the first tee of the championship course for more than 25 years and carried a bag for famous faces such as US President George H.W Bush and American astronaut Neil Armstrong.
His daughter Ailsa, who took over Martin's role after the pair worked beside each other for 10 years, organised a one-off day in Arbroath involving 56 friends and fellow caddies.
Ailsa said: "We have had a great response from local people, and hotels, the Carnoustie golf links, golf clubs and shops have all donated prizes.
"Jim Gaw of Courtney Travel, a regular tour driver to us and a good friend of our dad sponsored the trophy.
"We are truly thankful for each and every one of them."
Ailsa said that the family would like to make the event an annual outing during the Tassie amateur tournament week.
"We will be doing a raffle and each year pick a local charity," she said.
"This year my sisters and I have chosen the Blake McMillan Trust.
"We are overwhelmed with the feedback and response and next year looks set to be even bigger."
Earlier this year, the caddies of Carnoustie raised money to install a wooden bench on the first tee to honour Martin's memory.
The inscription chosen by Ailsa states that he was a "true legend of the Links" and "a one off, never to be forgotten".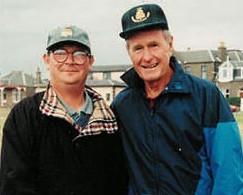 Born in Glasgow, Mr Roy was brought up in Carnoustie and played golf from a young age before starting work at Carnoustie Golf Links in 1984.
He was awarded the 2008 and 2011 Caddie Master of the Year title from Golf Tourism Scotland having previously picked up similar awards from 1999 to 2004 and then again in 2006.
He was inducted into the Professional Caddie Association of America's Hall of Fame, becoming the first non-American caddie master to be bestowed the honour.
Mr Roy devoted his life to Carnoustie and was known to go that extra mile to ensure a visiting golfer had the very best experience during their visit.
Within his role he would successfully fulfil up to 9,000 caddie requests a season and would also caddie in Florida during the winter months.