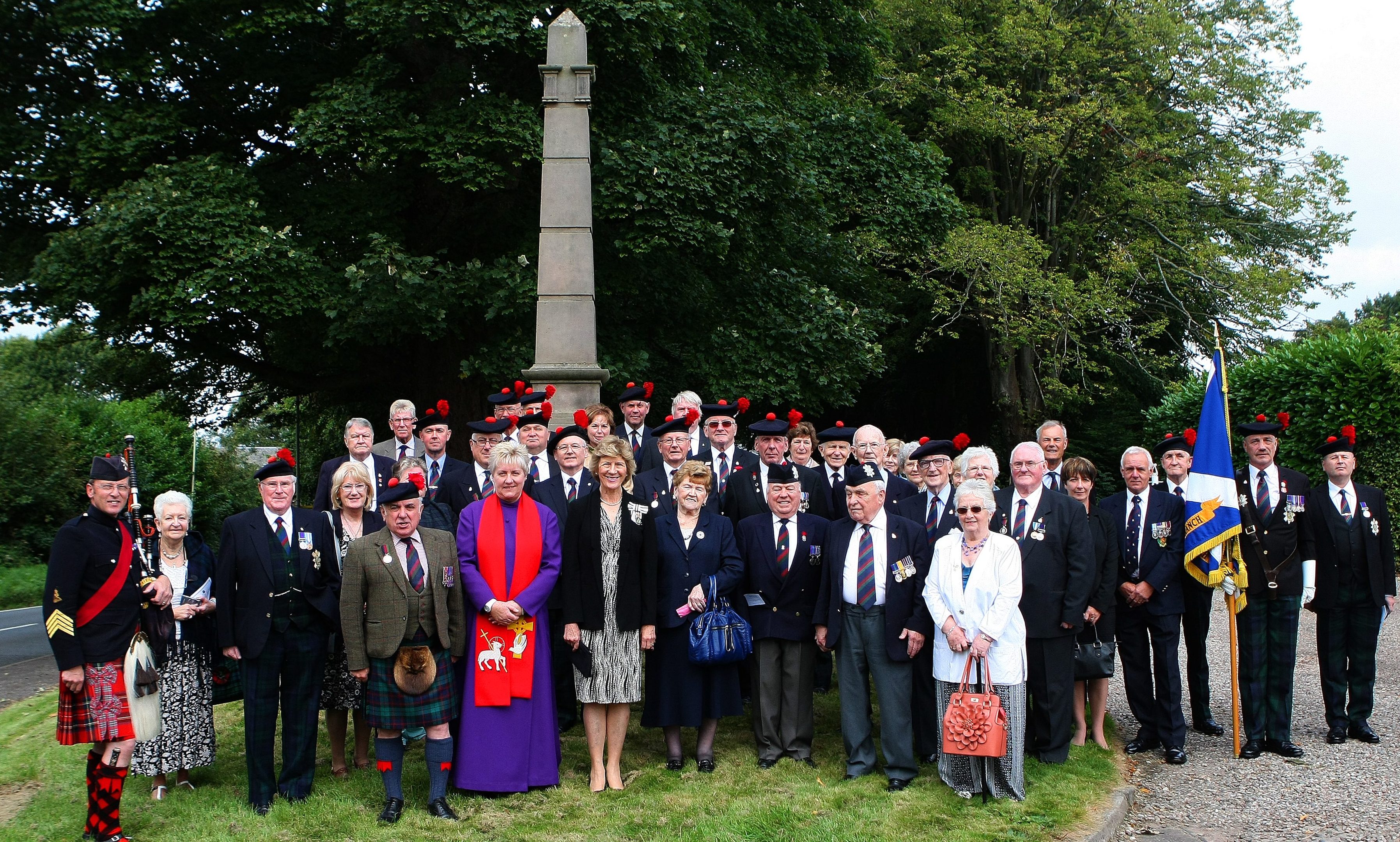 A rural kirk hosted a poignant re-dedication service on Sunday as the Angus branch of The Black Watch Association remembered those who have worn the famous red hackle.
Local minister, the Rev Carleen Robertson, conducted the Newtyle church service, attended by dignitaries including the Lord Lieutenant of Angus, Mrs Georgiana Osborne and in the presence of a proud daughter whose father's name is part of regimental history.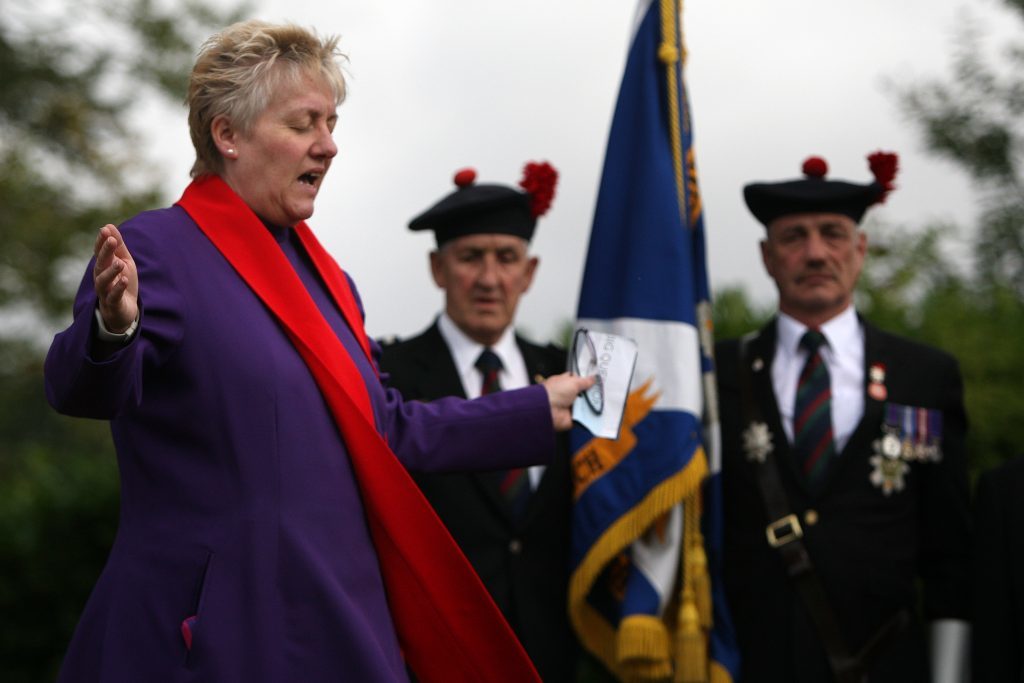 Chrissie Maxwell and her husband, Jim, made the short journey from Alyth to take part in the peripatetic annual Angus event, and to remember especially her father, Alfred Anderson, who served with the 5th Battalion.
On his death in 2005 at the age of 109, Mr Anderson was Scotland's longest surviving veteran of the First World War.
The couple sat among Black Watch veterans from Angus and beyond in what branch chairman Major Ronnie Proctor said was an important commemoration.
"Each year, at a different church in Angus, we rededicate the standard to remind branch members and the congregation what The Black Watch is all about, and its important place in the history of Angus.
"It is an opportunity to reflect on the sacrifice of those who have gone before us, and we were very pleased to have Chrissie and Jim Maxwell with us as part of the re-dedication service."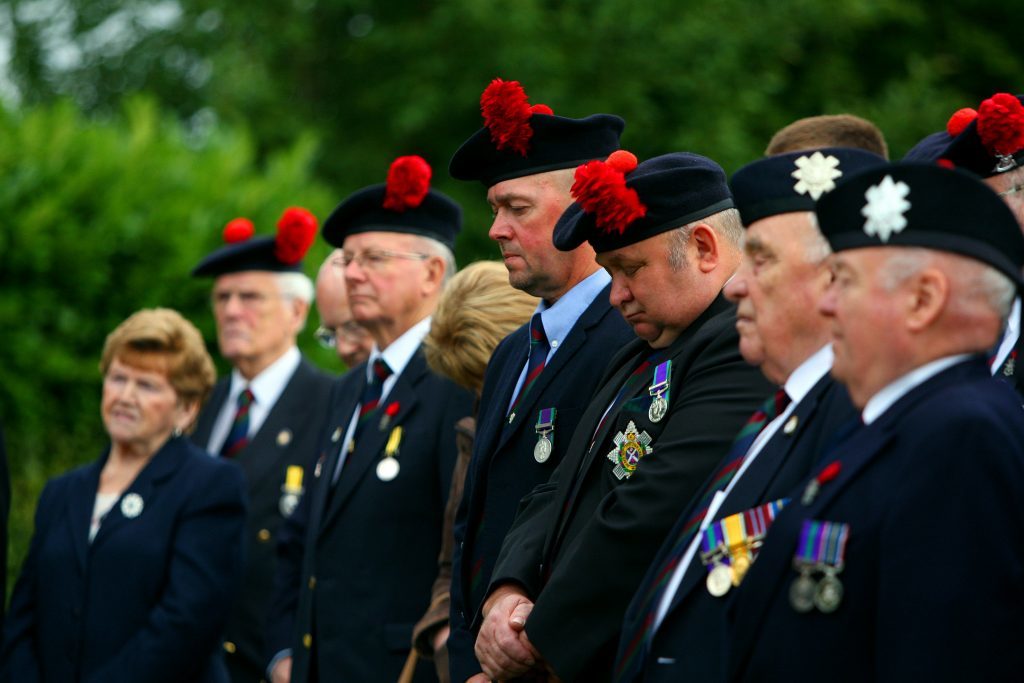 In October 1914, Mr Anderson was part of one of the first British contingents to serve on the Western Front.
When he passed away at a nursing home in Newtyle he was believed to be the longest surviving veteran of the 1914 Christmas truce when British and German troops shook hands in no-man's-land.
He also served as batman to both his platoon commander Lieutenant Ian Bruce Gardyne MC, and Captain Fergus Bowes-Lyon, brother to the late Queen Elizabeth, the Queen Mother.
Many decades later, Mr Anderson's service to Captain Bowes-Lyon would lead to several meetings with Prince Charles — who was the officer's great nephew — including a private visit to the veteran's Alyth home.
Mr Anderson, who was Scotland's oldest man at the time of his death, also received the Légion d'honneur in recognition of his First World War service on French soil.
Major Proctor said: "Alfred Anderson's connection to Newtyle is important, just as the whole of Angus is to the history of the Black Watch and the re-dedication service is something we are proud to stage."