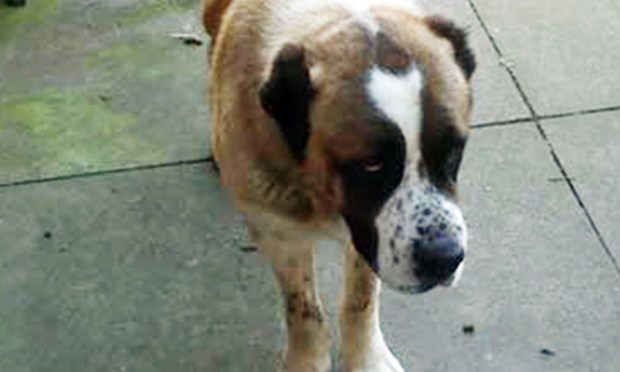 An Angus family has urged judges to order the death of a dog which savaged their pet, claiming it could attack a child next.
Sarah Connor's four-month-old jackadoodle Buzz was mauled to death in her arms by three-year-old rescue dog Douglas.
The bloody attack left Sarah injured as she tried to save her pet from the jaws of the St Bernard at West Links in Arbroath on May 10.
Douglas was being walked by ex-soldier Philip Pudney from Arbroath who cared for the dog as part of his role with the rescue charity Saving Saints Rescue UK.
Part of his duties is that he fosters dogs from all over the world and has a dog-walking service.
Sheriff Gregor Murray ordered the dog's destruction but stopped short of banning 60-year-old Pudney from keeping other animals.
The charity's founder Anne-Marie Luckhurst lodged an appeal to take ownership of the dog and overturn Sheriff Murray's decision which will be heard in Edinburgh on Wednesday.
Sarah said: "It makes me so angry that this could even go ahead.
"What's the point in having dangerous dog laws if nobody is going to uphold them?
"This dog has already got a taste for blood and it could be a child next time."
Sarah approached the paddling pool area of West Links and saw Pudney with six dogs on and off the lead and walked away from them.
Buzz was on the lead but was chased by Douglas and a rottweiler.
The St Bernard picked up the dog and shook it three or four times in the air.
The dog killed Buzz in Sarah's arms when she tried in vain to intervene.
Sarah said she's been struggling to sleep since Buzz was killed and had to undergo therapy.
She got two new puppies after what happened because her sons aged 7 and 9 were left heartbroken by Buzz's death.
"I'm still wary taking the dogs out because I'm scared it could happen again," she said.
"It plays over in your mind and it has also affected my kids because Buzz was part of the family."
Sarah's mum Leslie said: "We feel there hasn't been any closure at all.
"We are so very angry with the way it has all been dealt with.
"The Crown Office letter stating there was to be an appeal has just brought all these emotions flooding back again.
"It doesn't matter whether the dog is in Scotland or England – it is a danger."
Douglas, is originally from Bulgaria, where the tips of his ears and tail were cut off and he was used to guard sheep.
Pudney felt Douglas' behaviour had improved to the point where he could be let off the lead.
Arbroath councillor David Fairweather said: "I've been contacted by a constituent and I will be taking the matter further to the relevant authorities."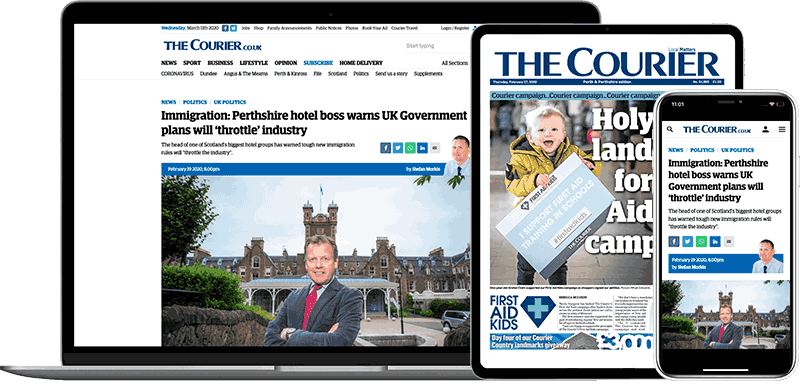 Help support quality local journalism … become a digital subscriber to The Courier
For as little as £5.99 a month you can access all of our content, including Premium articles.
Subscribe