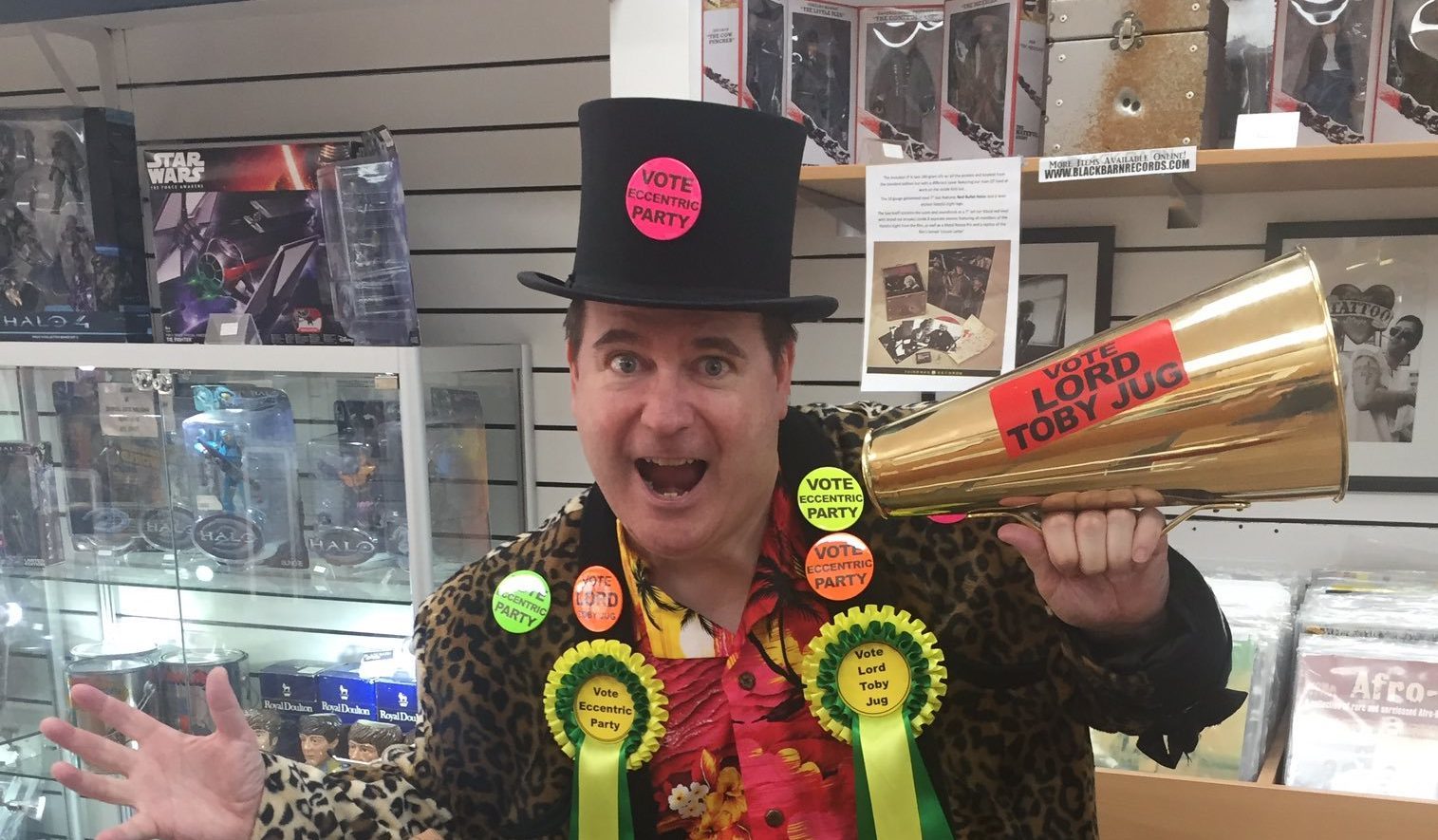 EuroMillions jackpot winner Adrian Bayford is backing the political protege of Screaming Lord Sutch in his bid to win former Prime Minister David Cameron's seat.
Mr Bayford, 45, who pocketed Britain's second biggest ever lottery win in 2012 with his ex-wife Gillian from Carnoustie, has become a party sponsor of the Eccentric Party of Great Britain.
His shop Black Barn Records, which he opened after getting "bored" at his £6 million country mansion, has become the Cambridge headquarters for the party which was founded by Lord Toby Jug in January 2015.
Mr Bayford said: "I'm so fed up with the other so-called sensible mainstream political parties.
"At least the Eccentric Party are honest in that they admit to being totally bonkers.
"They're the only party that would get my vote – they're a real party of the people and a true party of protest.
"That's why I'm officially endorsing and sponsoring the Eccentric Party."
Lord Toby's political mentor is the ultimate eccentric Screaming Lord Sutch who became Britain's longest serving party leader after launching the Monster Raving Loonies in 1963.
Screaming Lord Sutch, who took his own life in 1999, founded the Official Monster Raving Loony Party and also gave Lord Toby, who played guitar in his band The Savages, his name.
Lord Toby, a musician from St Ives, launched the Eccentric Party after a rift with the Official Monster Raving Loony Party which he had represented for many years.
Lord Toby said Black Barn Records would become a Cambridge base for the Eccentric Party during election campaigns in the city.
He said Mr Bayford enjoyed music and that the party attracted creative people including poets and musicians.
The Eccentric Party policies include putting super-glue in lip balm to reduce obesity and fitting a coin slot meter to mobile phones to reduce their use.
Immigration will be slashed by putting up photos of Katie Hopkins and Russell Brand at airports while member Lord Jug wants to "nationalise crime to make sure it doesn't pay".
The party also voted to change the working week from five days to two, while extending the weekend from two to five.
Lord Jug is preparing to stand in the Witney by-election, where 13 other candidates will vie for former Prime Minister, David Cameron's seat on October 20.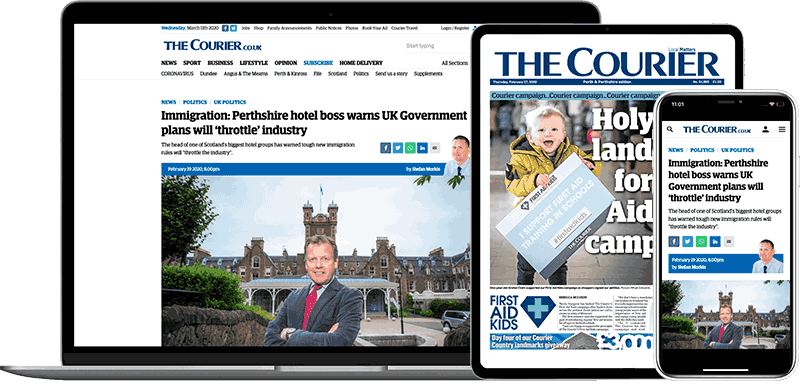 Help support quality local journalism … become a digital subscriber to The Courier
For as little as £5.99 a month you can access all of our content, including Premium articles.
Subscribe