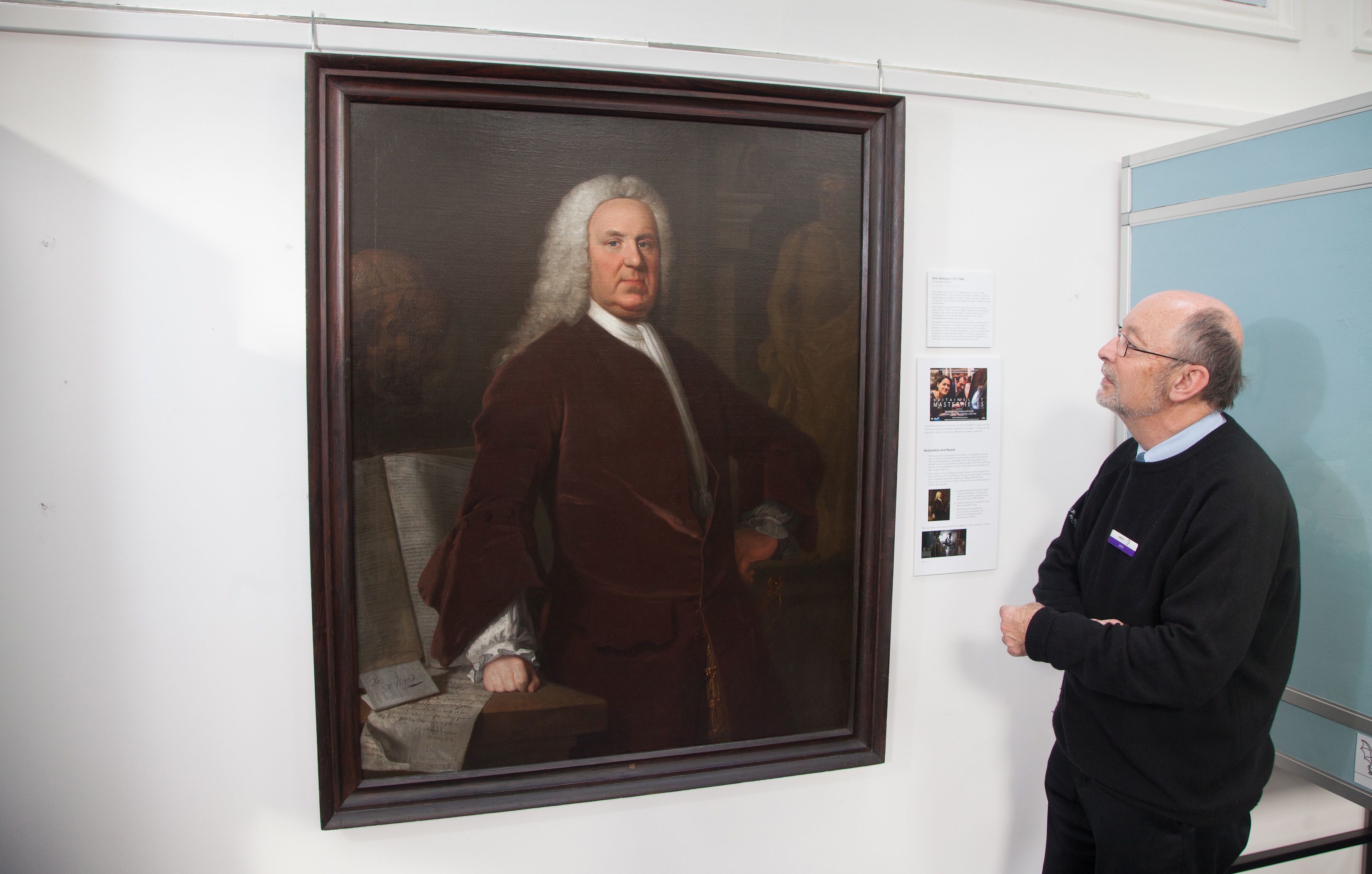 A torn and unloved 18th century painting, long-relegated to the store room of Montrose Museum has now been heralded as a true art treasure.
The painting of Dr Richard Mead, who is believed to have been King George II's physician and a patron of acclaimed 18th century artist Allan Ramsay, had been hidden from the public eye for years.
It was believed that the painting was a copy of a Ramsay portrait which is in the custody of the National Portrait Gallery in London.
With its canvas horribly ripped, it was put away out of sight.
However, a listing on the Art UK website, which catalogues public art, attracted the attention of art historian and writer Dr Bendor Grosvenor, who is a presenter on BBC4 programme Britain's Lost Masterpieces.
Suspecting the painting had greater significance, he was keen to take a closer look and contacted ANGUSalive, who operate the museum and care for the Angus Council collections, to arrange an viewing.
The programme makers Tern TV took care of the much-needed restoration of the Dr Mead, which was carried out by Simon Gillespie at his studios in New Bond Street at the heart of the London's art district.
Dr Grosvenor observed the painting style, tell-tale clues offered by long-since brushed strokes of paint so typical of the great old master Ramsay and concluded the Montrose piece, and not its elevated counterpart in London, was the genuine article.
His suspicions were confirmed by art historian Dr Duncan Thomson.
He said: "It wasn't known where the original was. It was thought that the original was probably the one in the National Portrait Gallery.
"However, I'm very pleased to say that this (the Montrose painting) is in fact that lost original portrait and the restoration and the cleaning of the picture has revealed actually a work of extreme brilliance.
"It's very nice to have it back and be able to put it on public display again.
"I feel fantastically privileged to be able to rescue works like this picture and see the pleasure it brings to a small institution like Montrose Museum."
Quite how the original and its copy came to be confused is a mystery that remains to be solved.
John Johnston, ANGUSalive's collections officer, said: "We were amazed by the news and fascinated to learn about the detective work that went into establishing the truth about the painting's origin.
"The results of the restoration work are superb. It is wonderful that a painting by the esteemed Allan Ramsay, perhaps the greatest portrait painter in Britain in the 18th century has been so expertly restored."
Edinburgh-born Ramsay's painting of Dr Mead languishes in the shade no more. It takes pride of place in Montrose Museum's public display.