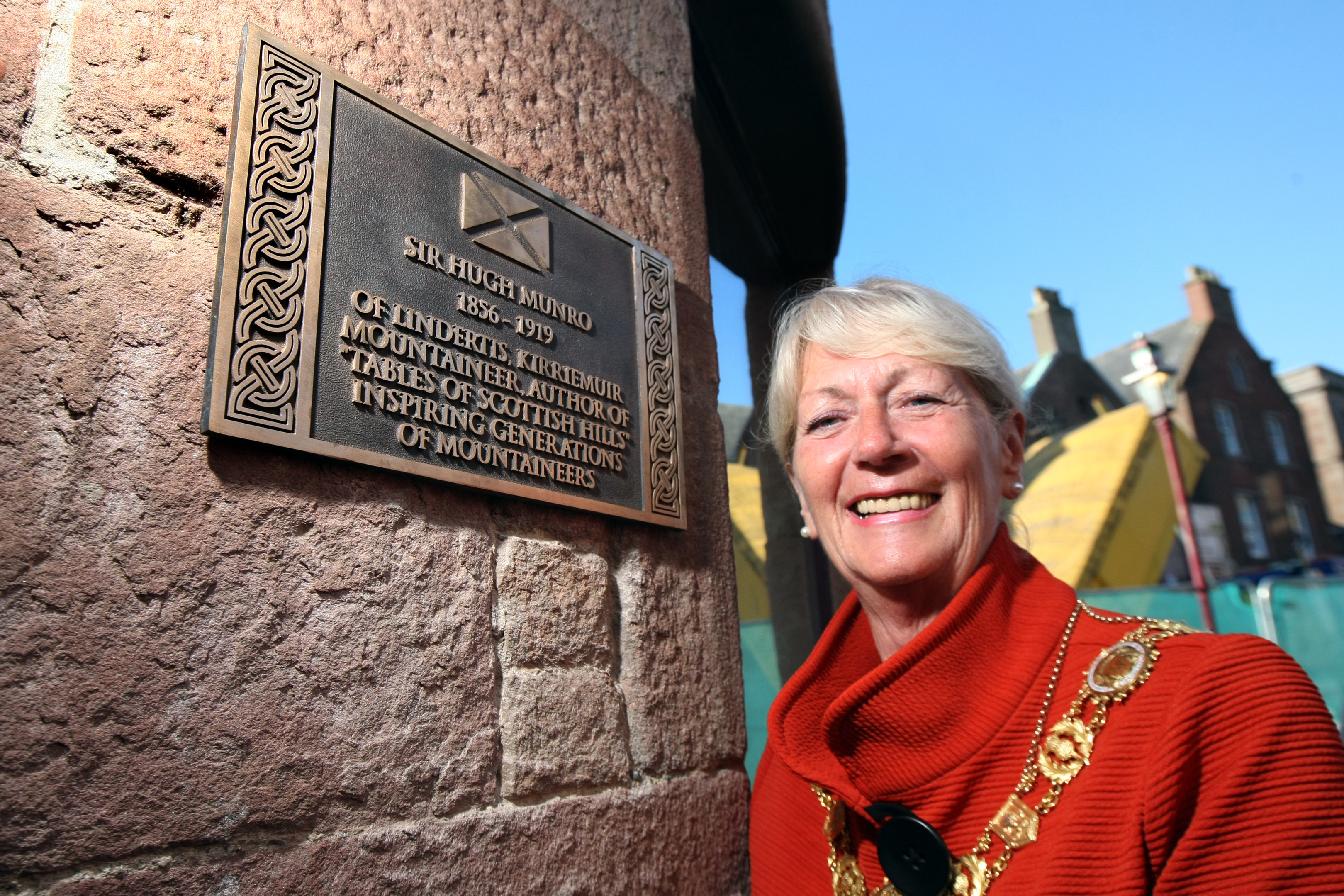 The First Minister led the tributes to Angus Provost Helen Oswald after she lost her battle with cancer on Thursday.
Described as "the ultimate ambassador for Angus", Mrs Oswald was diagnosed with terminal cancer last year and continued to carry out her civic duties up until recently.
Mrs Oswald was first elected to Angus Council as an SNP councillor in 1999 and became Provost of Angus in 2012.
Nicola Sturgeon said: "This will come as extremely sad news to all those who knew Helen – not least her many friends in the SNP as we gather in Glasgow for our conference this week.
"But Helen was not just a stalwart of the SNP – she was a pillar of her community in Angus, which she served for so many years with distinction and with pride.
"My thoughts are with Helen's family, and I hope that during this difficult time they can take some comfort from the warm tributes being paid to her from across Angus and beyond."
Mrs Oswald first represented the Sidlaw East constituency and then in 2007 became one of the three ward councillors for Carnoustie and District.
Council leader Iain Gaul said she had behaved with "courage, dignity and a desire to continue to be the best she could be" since her diagnosis.
He said: "Nobody who knew her was surprised at this, as that is the mark of the woman she was.
"Angus has lost a distinguished and well respected Provost.
"The Carnoustie area has lost a hard working councillor.
"I have lost a well-loved friend."
Mrs Oswald was also a member of a number of outside bodies including Carnoustie Golf Links Management Committee, Morgan Trust, Age Concern Angus, Tayside Contracts Joint Committee, Tayside Valuation Board and the Scottish National War Memorial.
She was a keen supporter of Fairtrade in Angus and part of the Fairtrade group in Carnoustie and her daughter Kirsten was elected as MP for East Renfrewshire last May.
Angus Council chief executive Richard Stiff said Mrs Oswald always showed genuine and heartfelt concern for the issues brought to her.
He said: "She championed the needs of constituents and ensured that their voices were heard and their views listened to.
"As Provost, Helen was the ultimate ambassador for Angus.
"She radiated enormous pride in the county and its people, and used her role to celebrate and recognise the achievements of local people in all walks of life.
"Helen was an outstanding Provost and will be long remembered.
"Helen was also very proud of and grounded in her family.
"At this sad time my thoughts and those of all the staff at Angus Council are with her husband Ed, and their family."
Earlier this summer Mrs Oswald announced she had been diagnosed with cancer when she competed in the Dundee Race for Life and raised over £2,000.
At the time she said: "As many people will be aware I was diagnosed with cancer last year and like everyone else touched by this dreadful disease, I know only too well the impact it has on the whole family."
Flags were flying at half-mast on all council buildings yesterday and funeral details will be made public once they have been agreed.
Mrs Oswald's political colleagues spoke of their sadness after the news was made public.
Angus North and Mearns SNP MSP and Brechin councillor Mairi Evans said: "I had the privilege of working alongside Helen for the past nine years.
"The first few years when we were in opposition and she was our group leader then from 2012 when she became Provost.
"She was absolutely dedicated to that role.
"Helen was always one of the most passionate, hard working and committed councillors and dedicated to serving the people of Carnoustie.
"This is such a sad, sad loss."
Montrose Lib Dem councillor David May said: "Right up until the end she played her role superbly.
"She was outstanding when it came to the duties in terms of representing the council at various events.
"It is very, very sad."
Carnoustie independent councillor Brian Boyd said: "Helen was a dedicated and passionate voice whose long service, humour and determination will be missed by us all.
"My thoughts are with her family at this sad time."
As a member of Tayside Fire and Rescue Board, Mrs Oswald successfully fought against proposals to downgrade local cover.
She twice campaigned against the reduction of 24-hour full-time cover at Balmossie Fire Station which was given a stay of execution in 2009 and 2010.
Gary Lennie, district chair of the Fire Brigades Union, said Mrs Oswald gave "unstinting support and help" in order to retain 24-hour full-time cover at Balmossie.
He said: "There is no doubt that without the help of Helen we would not have managed to retain this cover and Helen's legacy is that it stays open to this day protecting her community.
"Helen showed great stoicism and loyalty to our cause and was passionate for all issues and will be sadly missed.
"She will never be forgotten by the Balmossie Fire Station campaigners and the FBU for all she did for us."
Dundee Labour group leader Richard McCready said: "Obviously I didn't share Helen's politics but I did work with her especially on the Tayside Fire and Rescue Board.
"We both worked with others to protect Balmossie Fire Station recognising that this was in the interests of the people of Dundee and South Angus.
"A lot will be said about her role as Provost of Angus but first and foremost our thoughts should be with her family."
The Provost, who was married to Ed, is survived by daughters Kirsten and Linsey and grandchildren Harry, Tom, Isla and Evie.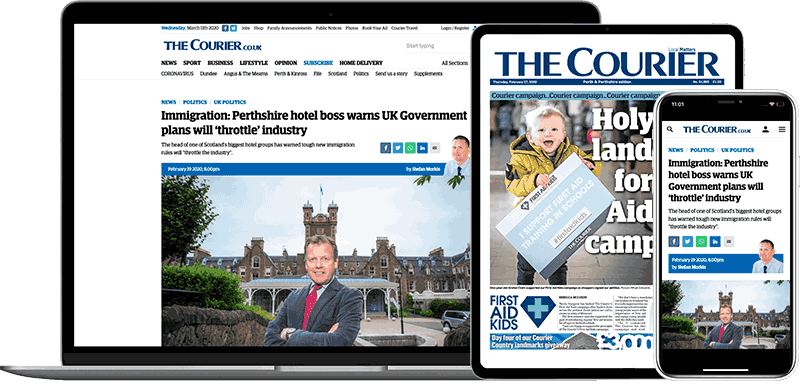 Help support quality local journalism … become a digital subscriber to The Courier
For as little as £5.99 a month you can access all of our content, including Premium articles.
Subscribe