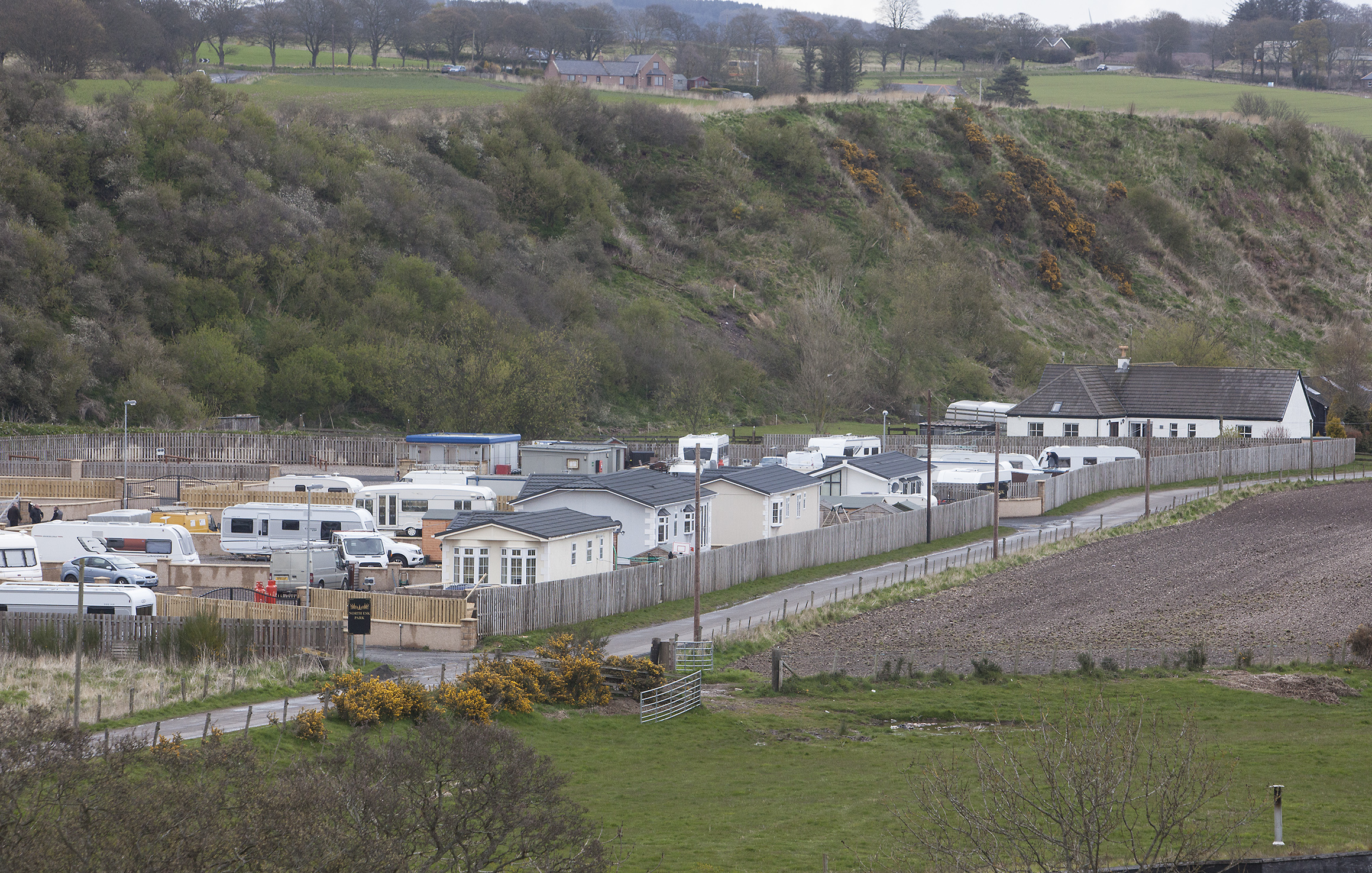 The man tasked with investigating an unauthorised Travellers encampment at St Cyrus will inspect the site on December 8.
It is the first step in the latest appeal against enforcement notices as residents get ready for another winter of discontent at North Esk Park.
The vast North Esk Park site appeared virtually overnight in 2013, close to the renowned St Cyrus nature reserve, and has been substantially built upon.
In April, Aberdeenshire councillors voted overwhelmingly in favour of granting permission for North Esk Park as an official halting and touring site, lifting the threat of eviction from families there.
Council officials had recommended refusal of the site, close to St Cyrus nature reserve and on a flood plain that opponents said could put families at risk.
But the North Esk Park development was approved by 41 votes to 25 at a full meeting of the authority after
supporters said Aberdeenshire had failed to provide adequate sites
 for Travellers.
The application was subsequently called in by Scottish Ministers over concerns it breaches national flood policy and Rob Huntley has been appointed in the case.
He will be carrying out an inspection of the appeal area to become familiar with all its physical aspects and the surrounding area.
North East Scotland Conservative MSP Liam Kerr said "I welcome this development, but I share the deep concern of objectors at the protracted nature of this process.
"It is disgraceful that neighbouring properties face another winter with an increased threat of flooding due to works carried out on the site.
"The Scottish Government cannot continue to wring its hands over this matter.
"Local residents deserve better than this."
Interested parties will be welcome to attend the site visit although Mr Huntley will not be able to enter into any detailed discussion about the case.
One local resident said: "We are paying the price for years of failure by the council to provide an appropriate site. We feel badly let down by the system.
"Another winter under these conditions also brings with it an increased risk of flooding."
Sepa said the site was flooded in 2002, 2012, 2013 prior to the development and on December 30 last year when residents at North Esk Park were asked to leave their caravans due to concerns about rising water levels.
A multi-agency rescue effort converged on the controversial Travellers site as fears mounted for their safety.
Coastguard and Police Scotland units asked for back-up in the belief that some residents refused to cooperate with their would-be rescuers.
But site spokesman James McCallum said it would not flood, that most families were already taking their caravans away for New Year, and police would have been better served attending to other areas.