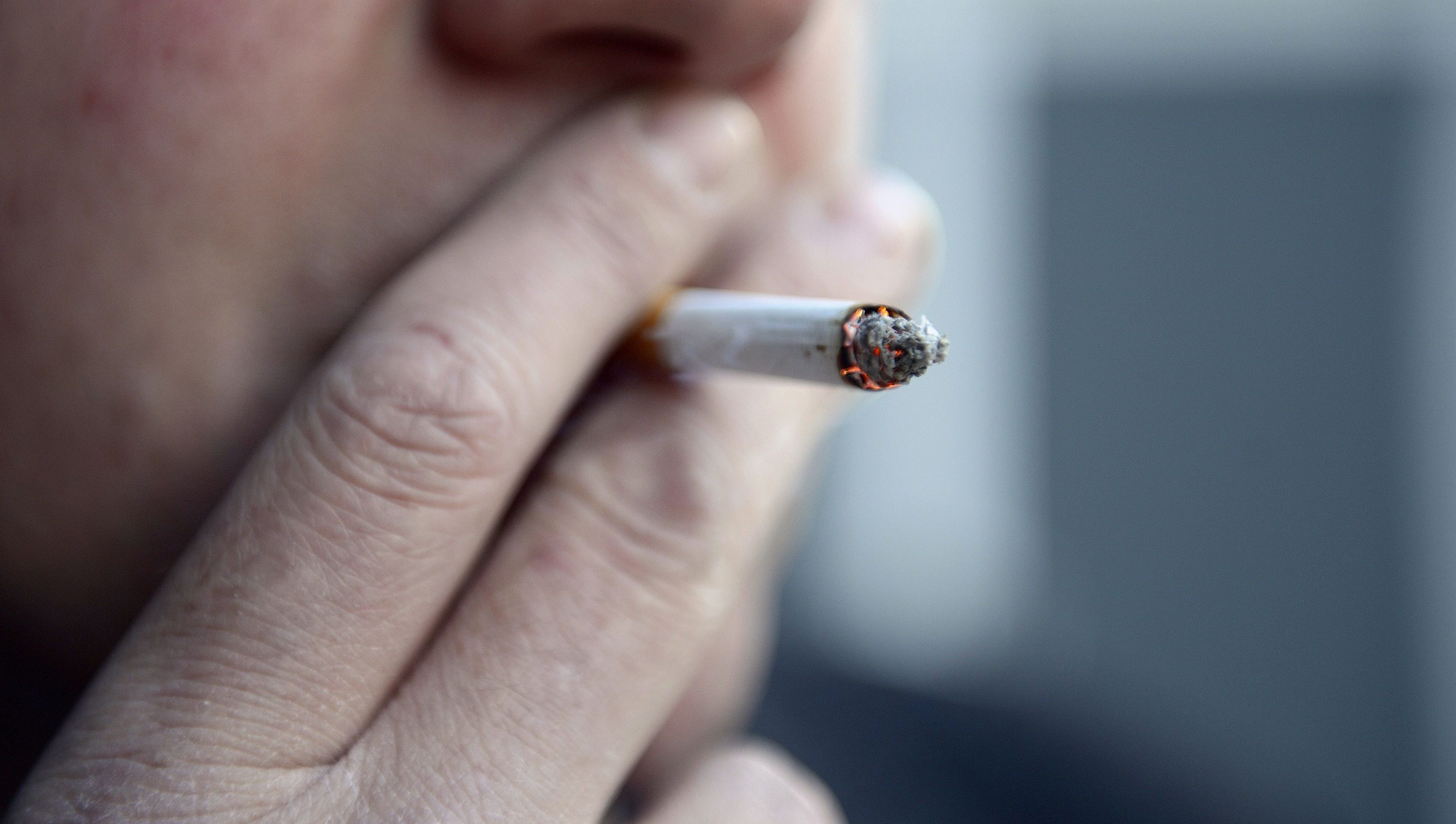 New foster and adoptive parents in Angus will be forced to stub out if they want to provide a home for primary school children.
Angus has no formal policy regulating the well being of looked-after children in smokers' homes, after an abortive attempt to introduce a ban in 2009.
But Angus Council is minded to enact policy that bans under-12s from being given new homes in smoking households, even if the occupants go outside to smoke.
Over-12s will be protected from passive smoking as their carers will have to nip out, and the possible effects of having access to e-cigarettes are also in focus.
The recommendation will go before the children and learning committee on Tuesday with an anti-smoking charity describing the move as "welcome".
The local authority's head of children and young people's services, Tim Armstrong, states in his report that there are now seven fostering households where one or both foster carers smoke.
Mr Armstrong said: "There are no implications in terms of approval and capacity for three foster carers as they are approved for young people over the age of 12 years.
"Three carers will require a change of approval once the children in their care move on.
"One carer has a child living with them on a permanent basis and there will be no change to this as a result of the proposed policy as changes to placements are only made when it is in a child's best interests."
Under the rules, fostering and adoptive applicants for children up to the age of 11 years must be non-smokers.
This also applies to other members of the household.
Fostering applicants for children of all ages with a disability must be nonsmokers.
This includes those who look after children who are often unable to play outside, all children with respiratory problems such as asthma and all those with heart disease or other medical condition deemed relevant by the medical adviser.
Foster carers who have successfully given up smoking should not be allowed to adopt or foster high risk groups – including children under 11, children with a disability, chest problems, heart disease or other medical condition deemed relevant by the medical adviser – until they have stopped smoking for a minimum period of 12 months.
Foster carers for children aged 12 and over who smoke will required to smoke out with the house.
An attempt was made to introduce a formal policy in May 2009, but this was amended to be on a voluntary basis.
Sheila Duffy, chief executive of ASH Scotland said: "We believe that the well-being of the child must always be the prime consideration, and that exposure to tobacco smoke is one part of that picture.
"In that context, we welcome the council's firm commitment to providing smoke-free environments for young children in care.
"To do this successfully, it's important that foster parents understand what the council is seeking to achieve, and that they are supported to offer the best caring environment they can."