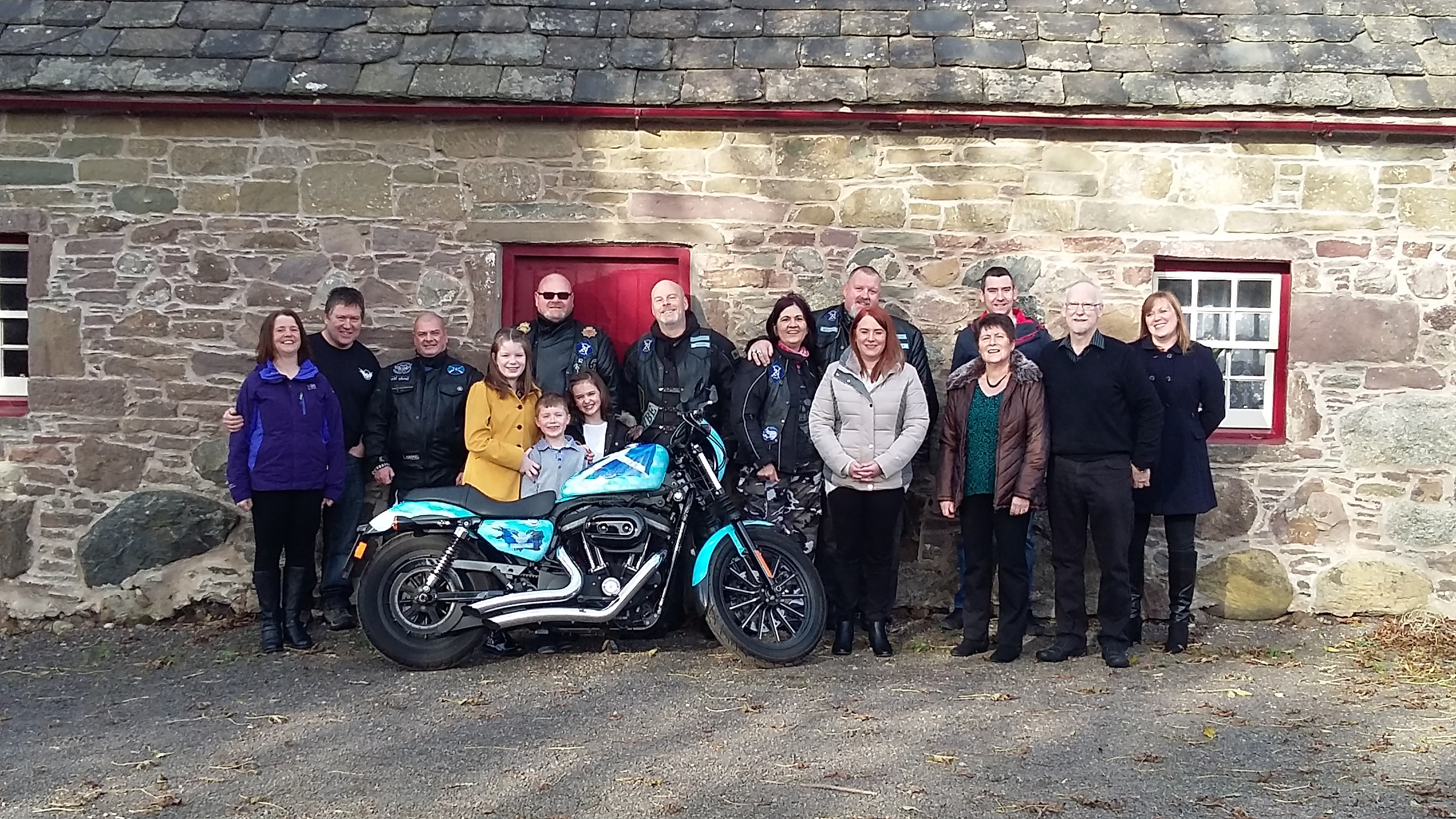 The spiritual home of Harley-Davidson in rural Angus has hosted a poignant pilgrimage by family and friends of a biker whose dream of creating a special tribute machine has been fulfilled.
Davidson Cottage at Netherton, near Brechin was the recent setting for a gathering in memory of north east man Mike Davidson, whose love of motorbikes forged as a teenager developed into a passion for the legendary American marque.
The Angus cottage has been restored by the Davidson Legacy, honouring Sandy and Margaret Davidson, whose grandsons founded Harley-Davidson after the family emigrated to the US in the mid-19th century.
Since being rescued by the Angus group of enthusiasts, the cottage has become a mecca for Harley-Davidson owners from across the globe, recently hosting the emotional gathering of Tarves man Mike's family and friends.
His sister, Yvonne Rennie said: "Mike owned a motorbike from the age of 17 and was always a keen biker and member of various biker groups.
"Mike always dreamed of owning a Harley-Davidson and bought a black/dark iron Sportster bike in 2012.
"In 2014 he was diagnosed with incurable lung cancer which he bravely battled, even taking part in clinical drugs trials to help other people with the disease, because that was the kind of man Mike was.
Yvonne added: "Mike had always thought that Harley-Davidson should have produced a 'Davidson' version and even wrote to the company in America, but to no avail.
"In August 2015, Mike was given a short time to live and discussed his dream of customising and converting his Harley-Davidson with his close family. Mike added this task to his bucket list and with the help of his close family the search was on to find someone to complete the work in the short time he had left."
Mike already had a design for the machine and his search took home to Muddy Beach Customs in Boness and House of Customs in Clydebank, who combined on the project to turn the vision into reality.
Yvonne added: "Sadly Mike's condition became weaker and he was admitted to Peterhead Hospital but every day Gus and Colin from the two firms sent photos of the Davidson Legacy bike progress and he was delighted with the work.
"House of Custom kindly added extras to the bike from their own and customers donations and Gus from Muddy Beach worked often into the small hours and holidays to complete the bike in an amazing 15 days from start to finish."
Sadly, just before the bike was completed, Mike passed away at the age of 62, but the spectacular machine took pride of place at his funeral and in accordance with his final wished will remain within the close family.
Harley-Davidson enthusiasts from Tribe Tayside also joined the family for the celebration of Mike's life.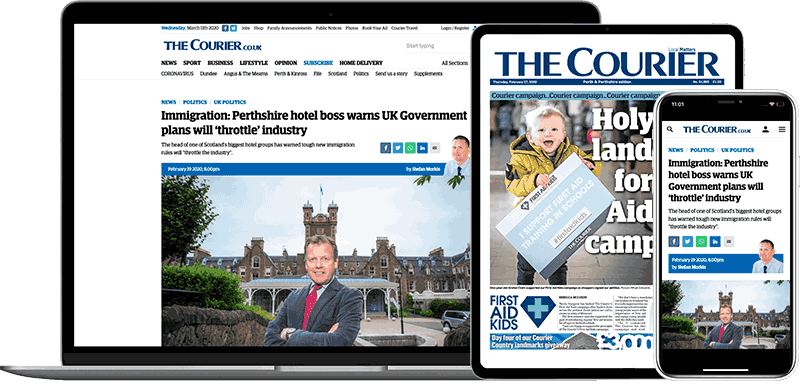 Help support quality local journalism … become a digital subscriber to The Courier
For as little as £5.99 a month you can access all of our content, including Premium articles.
Subscribe