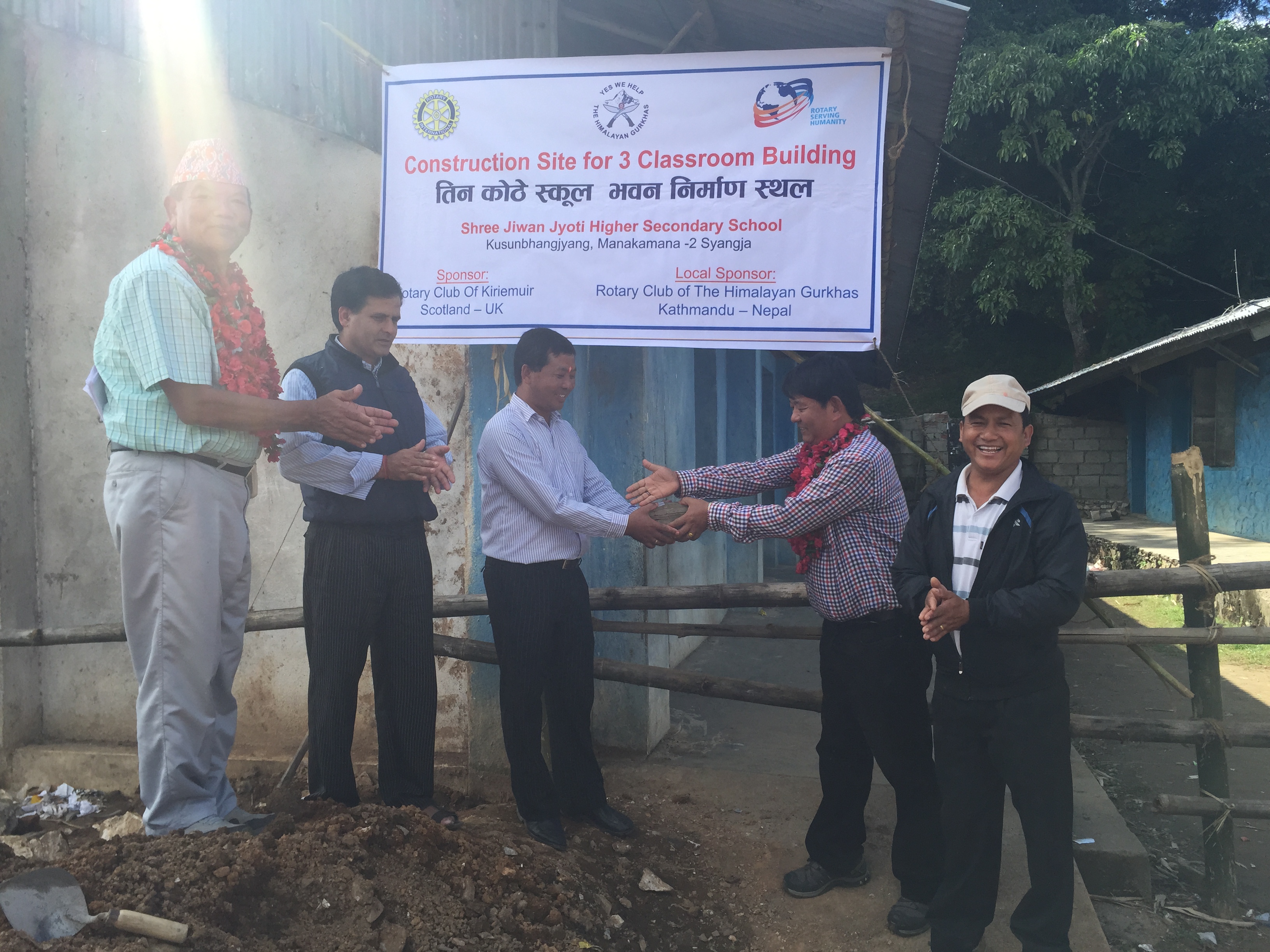 Work is well underway on a new school in earthquake-ravaged Nepal after an amazing response to a Kirriemuir Rotary Club aid effort.
The Angus group sent £17,500 to help the community of Syangja and a joint project with Rotary colleagues in Nepal will see a new building created for more than 500 pupils there.
Kirriemuir has forged a partnership with the Rotary Club of the Himalayan Gurkhas and after a rainy season delay the Angus club was told work is progressing well on the Shree Jiwan Jyoti school building.
The school, which has 561 pupils ranging from nursery to higher grade-age, is 90 kilometres as the crow flies from Kathmandu.
Reaching it takes longer by road, with the last 19 kilometres being a dirt track from the main road.
Work on the new building could not start until the end of the monsoon but the foundation stone was laid soon after.
Kirrie Rotary president George Aitken said: "It is a real pleasure working with our Rotary colleagues in Nepal.
"We know that every penny we send will be well spent and accounted for. That is one of the great benefits of donating through Rotary, there are no deductions at any stage of the process.
"Unlike much of the funding that has been donated to the Nepalese government for reconstruction work, which is slow in being released, the funds we have sent have gone straight to the Rotary club of the Himalayan Gurkhas and are available for immediate use.
"We had the pleasure of hosting two members of their club in the summer and they are great guys, who oversee the work personally.
"That is why we as a club have committed to work with them for a further year.
"We fundraise and they source the materials and oversee the project.
"If anyone would like further information on our work in Nepal they should contact myself or any member or our club," added Mr Aitken.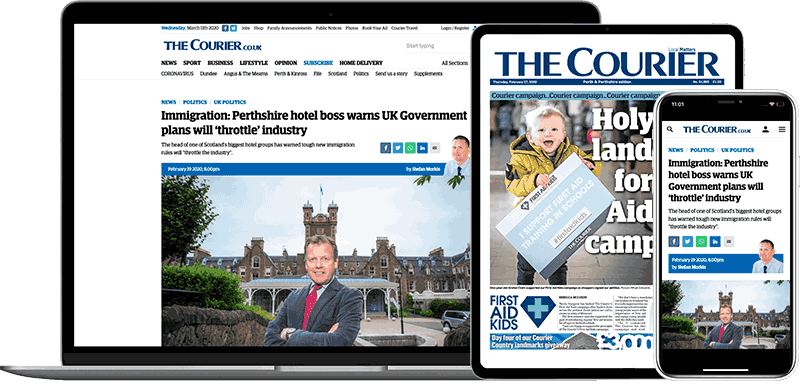 Help support quality local journalism … become a digital subscriber to The Courier
For as little as £5.99 a month you can access all of our content, including Premium articles.
Subscribe