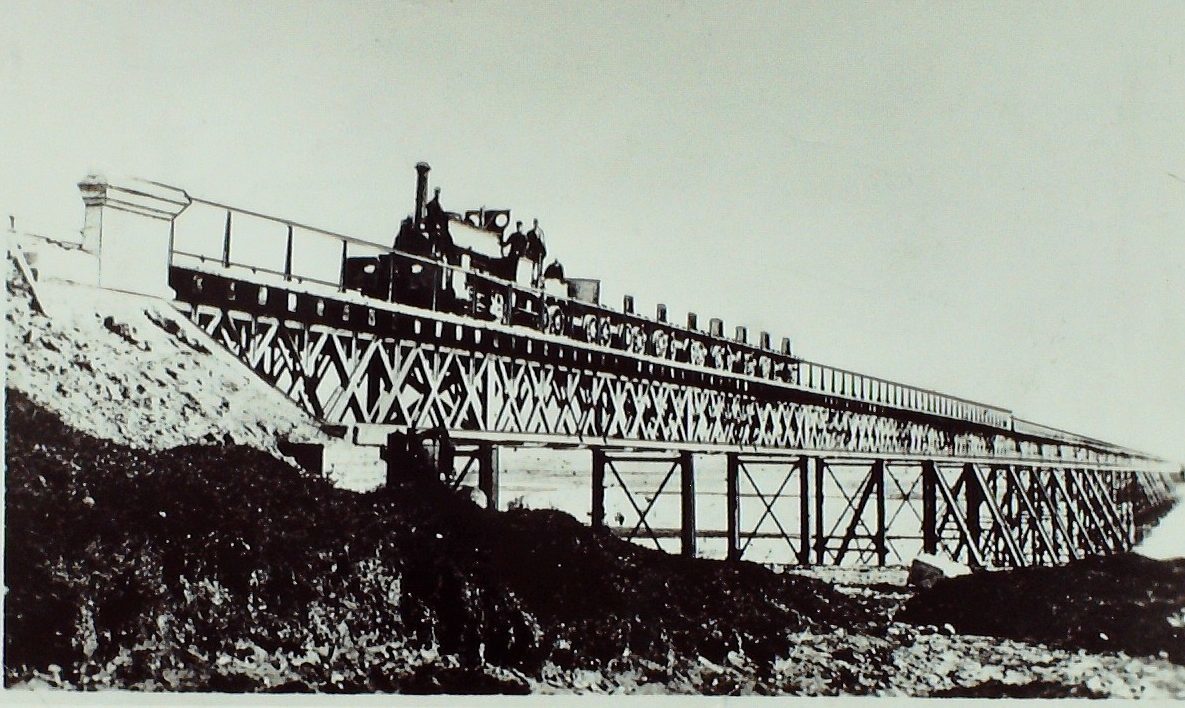 He was held chiefly to blame for the Tay Rail Bridge Disaster of 1879.
But it is little known that Sir Thomas Bouch could have been responsible for a similar catastrophe in Montrose.
The story has been recalled to mark the 135th anniversary of construction starting on the railway bridge across the South Esk.
The South Esk Viaduct near Montrose was designed by Sir Thomas who designed the first Tay Rail Bridge while working for the North British Railway.
Due to delays in building the Tay Bridge and the line by Dundee, it was not built until 1879.
Following the Tay Bridge disaster of 1879 the viaduct was inspected and found to have a distinct curve, although the plans showed a straight bridge, and many of the piers were out of perpendicular.
Tests in 1880 over a period of 36 hours using both dead and rolling loads led to the structure becoming seriously distorted and eight of the piers were declared unsafe.
The bridge was demolished and work started to rebuild it in 1881 to a design by W.R Galbraith before the line eventually opened to passenger traffic in 1883.
The replacement was also of wrought iron lattice girder construction based on designs dating back to the 1830s and the viaduct at Montrose was probably the last major bridge in the UK to be built with this type of bracing.
North East Scotland Conservative MSP Ross Thomson said: "The structural failure of the Tay Bridge had such catastrophic consequences, that it still evokes strong emotions today.
"The fact that this incident prompted an inspection of the bridge at Montrose which was designed by the same engineer is fascinating, especially as it too was found to be defective.
"There can be little doubt that this averted another rail tragedy, at a time when the railways were incredibly important, especially for cities like Aberdeen."
The Montrose viaduct also played a major part in the so-called 'Race to the North' which reached a peak in 1895.
There was strong competition between the companies on the West Coast lines and those on the East Coast to provide the fastest overnight journey from London to Aberdeen.
The first train to Kinnaber Junction signalbox, 38 miles south of Aberdeen, would always win because from thereon, the two routes ran along the same railway.
The signalman in Kinnaber Junction could only accept one train at a time, and so if a train then approached on the other route, it would find that the signals were against it.
Both trains would approach Kinnaber at closely similar times and sometimes in sight of each other across the Montrose Basin.