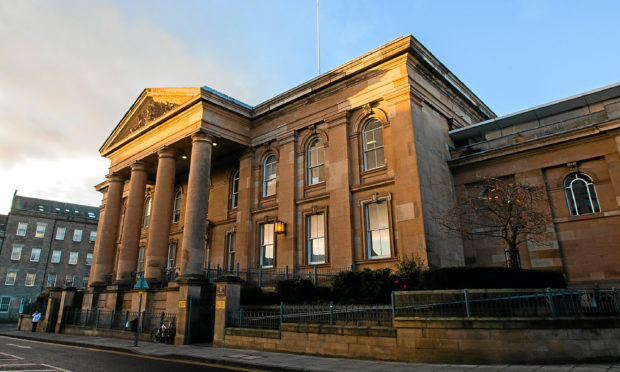 An eBay businessman who imported stun guns and extendable batons to sell them on through the auction site has been jailed.
Evaldas Vaicekauskas' haul was discovered when Border Force officers intercepted a package from China that the Lithuanian national had bought online.
Vaicekauskas, who runs a business trading in mobile phone and tablet accessories, claimed he thought they were legal in the UK because they are in his home country.

The stun guns were hidden in fully-functioning torches so, because they have a dual use, don't attract the minimum five-year jail term that can be imposed in some cases.

Fiscal depute Eilidh Robertson told Dundee Sheriff Court: "On January 8 2016 a package which had been sent from a business in China to the accused was intercepted by Border Force officials at their Coventry hub.

"The outside of the package described the contents as 'tools', but when the package was opened it was found to contain 50 extendable friction lock batons, each contained within their own holder.

"As a result of this seizure, search warrants were craved and granted for both the business and home addresses of the accused. Within his home address three stun guns were found.
"These were later examined by forensic scientists and found to be dual function stun guns and torches.

"The device consisted of a metal case which housed the electronic components and a removable battery compartment.

"A set of metal electrodes were integrated into the rim of the torch unit. All three were in good working order. He admitted both the possession of the stun guns and the ordering and importing of the batons.
"He stated that he bought the stun guns on eBay for £12 each. He said he bought them because he thought they were 'cool' and didn't realise they were illegal.

"He was cautioned and charged and made no response."

Vaicekauskas, 23, of Fraser Path, Arbroath, pleaded guilty to being concerned in the importation of prohibited goods.

He also admitted a charge under the Firearms Act relating to the stun guns.

The offences took place at his home in Arbroath and at his business address in Thistle Street, Dundee.

Defence solicitor Ian Houston said: "He finds himself in this catastrophic situation through his own stupidity and naivety. The probability is he would have sold them on.
"His intention would have been to sell them on by some means – there's no doubt about it."

Sheriff Alastair Brown jailed Vaicekauskas for 18 months.

He said: "Let it be said very clearly that weapons are not cool, and that those who illegally and purposely trade in such weapons can expect the court to show them no sympathy.

"This was a commercially motivated offence – that is a serious aggravation. Anyone looking at these stun guns would assume it is a torch."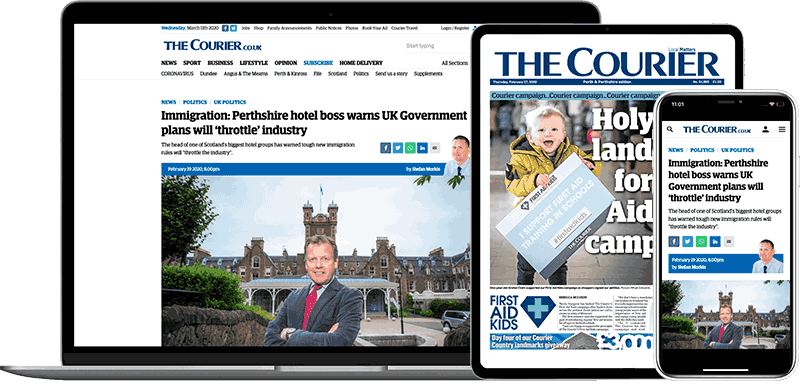 Help support quality local journalism … become a digital subscriber to The Courier
For as little as £5.99 a month you can access all of our content, including Premium articles.
Subscribe