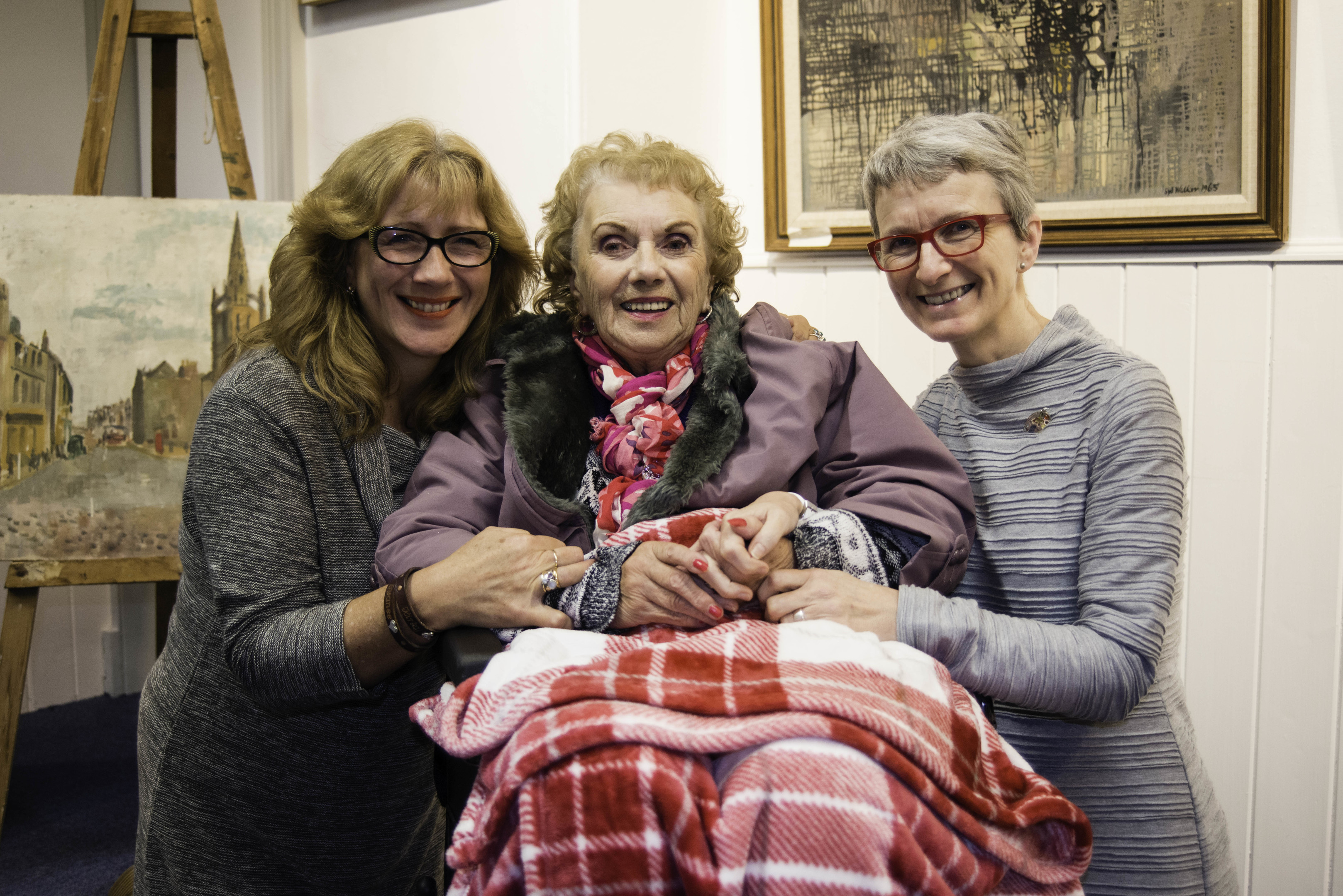 Former Montrose businesswoman and art therapist Elizabeth Walker has died at the age of 87.
Born in Montrose, she grew up living above her father, Bert Ritchie's ironmongery business in Castle Street and enjoyed helping her parents in the shop during World War Two, when staff were scarce.
After various jobs in Scotland and England, Elizabeth attended Hillcroft College in Surbiton and met Birmingham artist Syd Walker.
They were married in St George's Church, Montrose on Christmas Day 1954.
In 1956 the couple moved to Montrose and the following year opened the Angus Pottery in Bridge Street.
Together, they made a great team, with Elizabeth not only running the business side of things but learning how to fettle and glaze pots, as well as collaborating with Syd on developing new pottery products.
When an articulated lorry jack-knifed into the shop and destroyed it in 1968, the couple turned disaster into opportunity by developing a former newsagents shop beside the Ballhouse into a craft shop and coffee house.
In 1972, Elizabeth and Syd bought an old coach house in the Queen's Close which they converted into The Stables art centre, a three storey gallery, pottery and studio, which ran for more than 30 years.
Where Syd created with clay and paint, Elizabeth's artistic talents lay in fabrics and embroidery. Those talents and her love of working with others led to her studying art therapy and working at Sunnyside Royal Hospital for 15 years, followed by consultancy at Dundee University and her own groups in Montrose.
A born storyteller, Elizabeth was a frequent visitor to local primary schools, sharing her memories of growing up during the war.
She also enjoyed writing short stories and poems and in 2014, Elizabeth's wartime stories were taken to the Edinburgh Fringe, when she worked with her daughter, Fiona, on Taking Aim, a performance poem about Elizabeth's father being in a First World War firing squad.
A great sadness in Elizabeth's life was when her friend, 22-year-old Lieutenant John McDonald was killed in the Malayan Conflict in 1951, and in 1992 she was instrumental in having his name added to Montrose War Memorial.
For many years Elizabeth created and choreographed the UV sequences in Montrose Panto Group productions, and she enjoyed being props mistress in many amateur productions in Montrose Town Hall.
She is survived by her daughters, five grandsons and three great-grandchildren and her funeral service will take place at Old and St Andrew's Church, Montrose on Tuesday at 12.30pm.