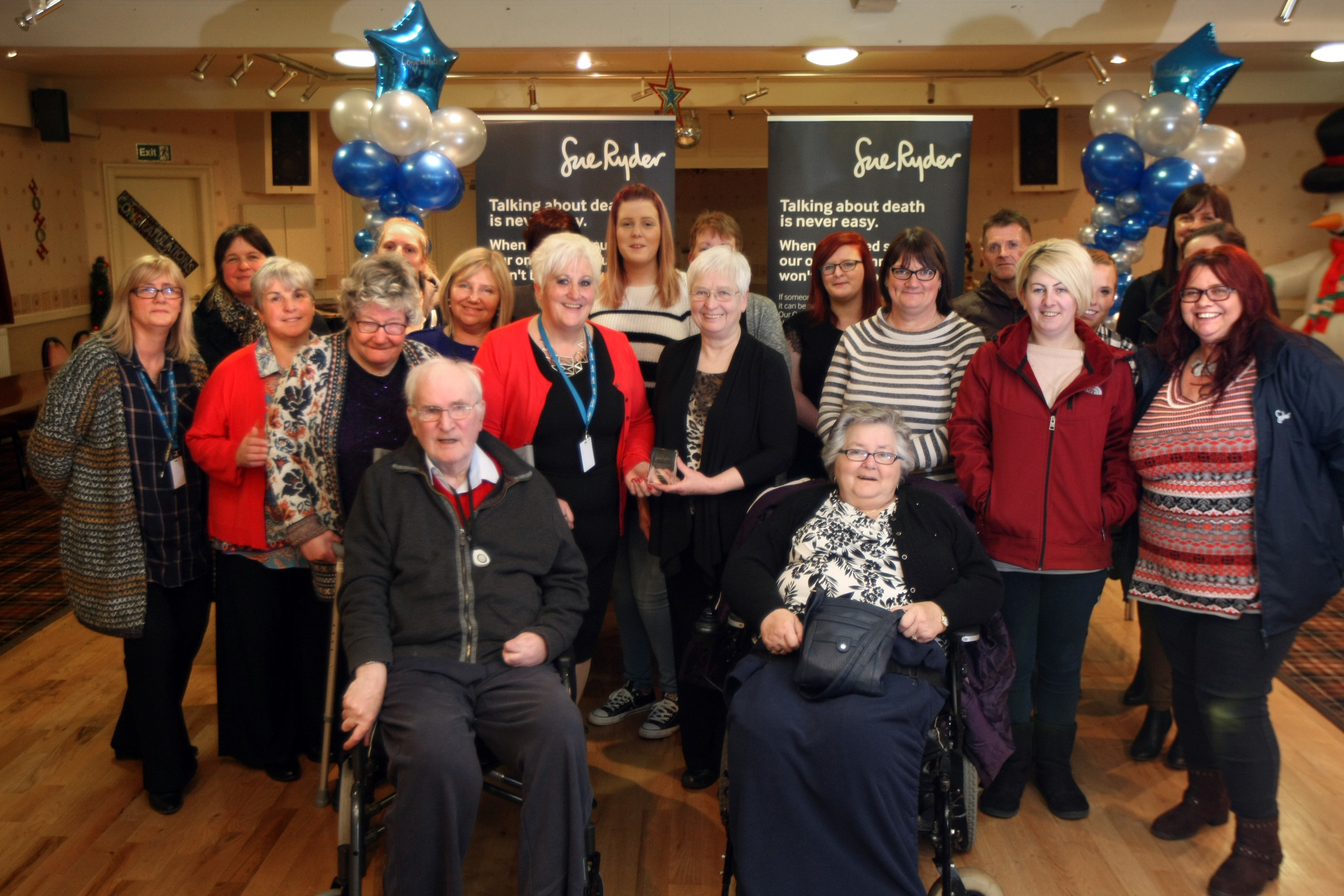 Dedicated Angus staff and volunteers have celebrated their awards success as part of the Sue Ryder charity's homecare team.
Along with colleagues from Stirling who also make up the Scottish homecare team, the Angus representatives were winners of both the Team and the Year and Colleague of the Year awards at the annual awards organised by the hospice and neurological care organisation.
The local carers were among 200 staff and volunteers nominated from thousands to be recognised, and after learning of ther success last month the achievement was marked at a celebration lunch in Arbroath.
The awards feature eight categories celebrating the commitment and achievements of staff and volunteers as well as recognising those who have gone the extra mile and made an outstanding contribution to Sue Ryder's work.
Around 3,000 hours of care is provided by the homecare team to 400 people each week, with the team visiting people in their homes across the two regions to enable them to live more independently.
The homecare team supports people in and around Angus with conditions such as multiple sclerosis, Parkinson's disease, stroke and dementia.
Along with the Sue Ryder award, the Angus Homecare team has consistently received high grades from the Care Inspectorate, with special praise given to the team's ability to forge trusting relationships with service users.
One woman whose father was cared for by the team said: "They treated my father like he was their own.
"He always looked forward to his carer's visit – they cheered him up and that wasn't always easy".
Sue Ryder Scottish community services manager, Lorraine Hinton said "I struggle to describe how brilliant the Scottish homecare team is.
"They are the kindest, compassionate and most caring and resilient people I have ever had the pleasure of supporting.
"They live and breathe our values and behaviours and are true Sue Ryderions, wearing their uniform with pride".
Anyone interested in joining the homecare team can contact the Sue Ryder Angus office on 01241 878887.