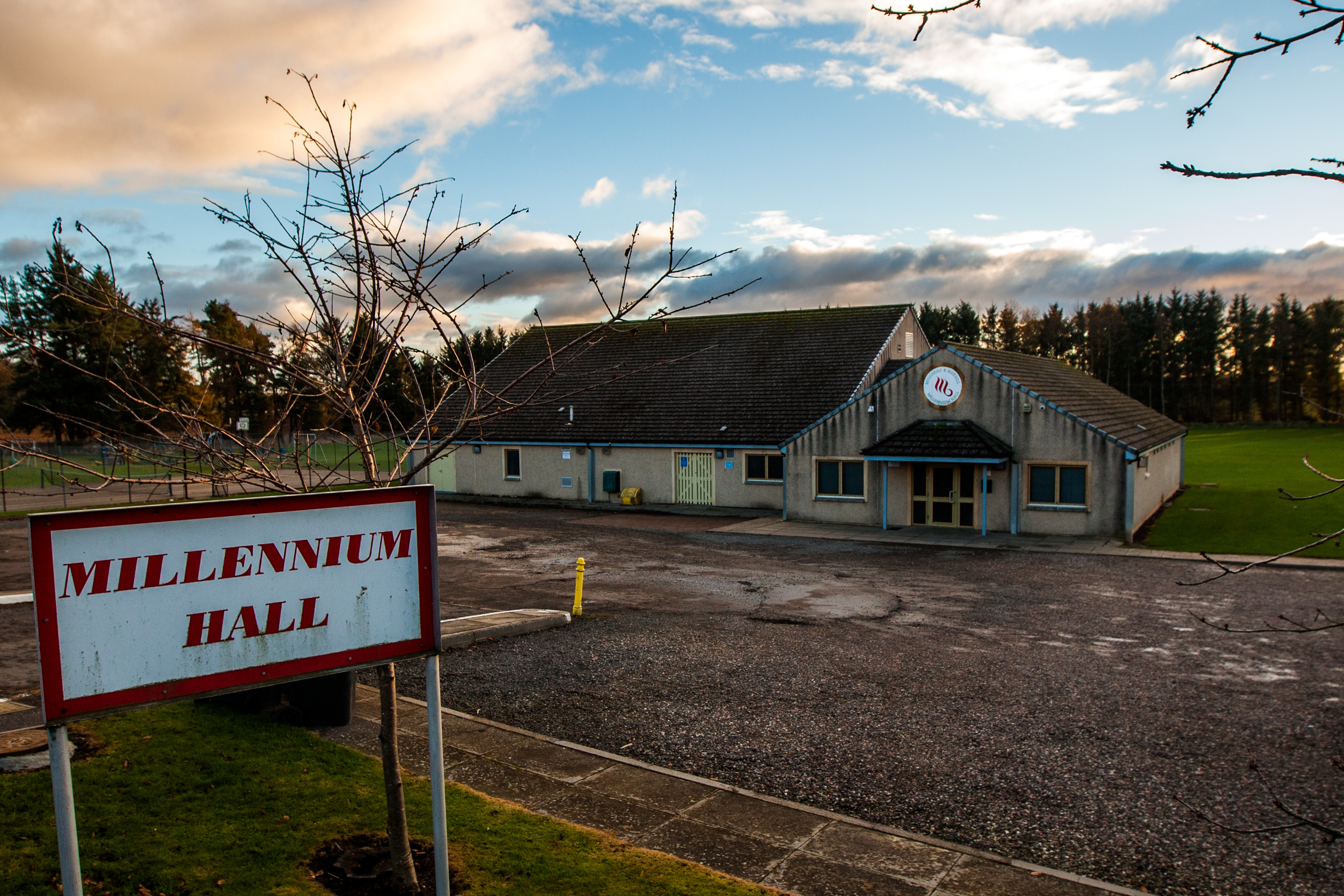 An Angus man was left with a "chunk" missing from his ear after a New Year party fight went "too far".
Douglas Morton left Barry Taylor bleeding and bruised after their brawl at Muirhead and Birkhill Millennium Hall's annual event last year.
The 46-year-old, from Muirhead, appeared at Forfar Sheriff Court on indictment and pled guilty to an assault to severe injury and permanent disfigurement.
The court heard the pair fell out over smoking inside the family-friendly event.
Mr Taylor, 34, was left with a 5p-sized chunk missing from his ear, and bruises to his head and neck which looked to be ring-shaped or similar.
Although he received a skin graft from his chest at Ninewells Hospital in Dundee, he was told the missing cartilage could not be replaced.
Depute fiscal Kirsten Letford said: "The parties were unknown to each other but words had been exchanged earlier in the evening.
"Mr Taylor had sat next to the accused and his wife inside, to light up a cigarette.
"Both the accused and Mr Taylor had agreed to go outside for a fight.
"During the struggle on the ground, Mr Taylor ended up laying partly on top of the accused Morton, who wrapped his arm around Mr Taylor's neck in a headlock.
"The accused tightened his arm around Mr Taylor's throat which caused him difficulty breathing.
"Mr Taylor began to panic as he was unable to release the accused's grip.
"During the course of the struggle, a chunk of Mr Taylor's ear came off."
Defence agent Nick Whelan said Morton and his wife were helping out at the event, and Mrs Morton had remonstrated with Mr Taylor about lighting a cigarette inside the hall.
He said Mr Taylor then blew smoke in Morton's face before the two men agreed to fight.
"During the course of the fight, Mr Morton went too far," he added.
"Mr Morton clearly regrets this and should have walked away.
"He's embarrassed to appear in court – he's a family man."
Sheriff Gregor Murray imposed the maximum number of hours of unpaid work with discount for an early plea, and gave Morton 15 months to complete the 250 hours.
He told Morton, of Dronley Terrace: "You're a 46-year-old man.
"You allowed yourself to become embroiled in an argument at a New Year's Party and were stupid enough to go outside for a fight.
"That's bad enough.
"Judging from the extent and the number of injuries to the complainer, you must have used considerable force.
"That on its own merits a custodial sentence."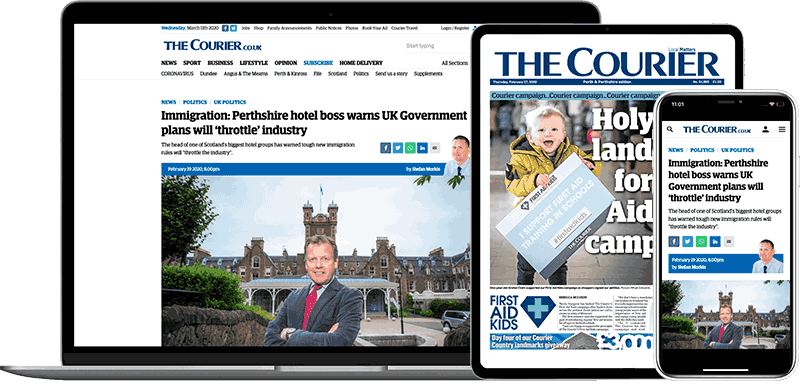 Help support quality local journalism … become a digital subscriber to The Courier
For as little as £5.99 a month you can access all of our content, including Premium articles.
Subscribe