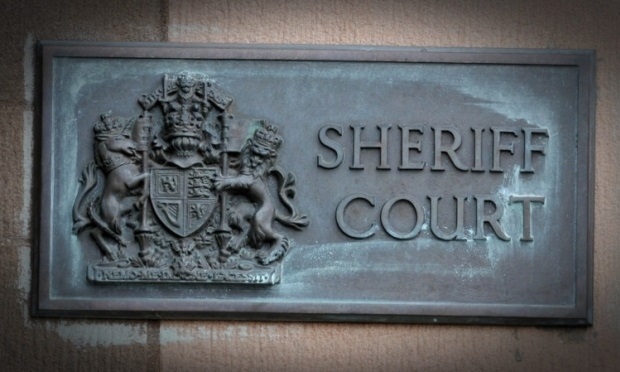 A ranting man who delivered a volley of abuse at his partner and mother has been given a six-month good behaviour order.
Simon MacLeish had been with his partner of 15 years at a football night out in November, but things turned sour when he accused the woman of "eyeing up" someone at the event.
Depute fiscal Kirsten Letford told Forfar Sheriff Court the 34-year-old was asked by his partner and babysitting mother to calm down at the house in Monifieth, but refused to do that.
The mum then left the house around midnight, but MacLeish continued shouting.
"He then turned on the music in the lounge and had it blaring.
"He was shouting and ranting at the same time," added the fiscal.
This behaviour went on for some time before the accused went quiet.
"The complainer began to doze herself upstairs, but was woken a short time later by the accused and at that point contacted the police," said Mrs Letford.
MacLeish, whose address was given as Brownhill Street, Dundee, told officers he thought his arrest was "wildly over the top".
Defence solicitor John Hall said the accused, who runs his own landscaping firm, had little recollection of the incident.
"He has no reason to think that they would exaggerate or make up anything," he said.
"He was prescribed medication and has now been diagnosed as suffering from bipolar disorder.
"He has not touched alcohol since that night and there is now an explanation for his bizarre behaviour," said the solicitor.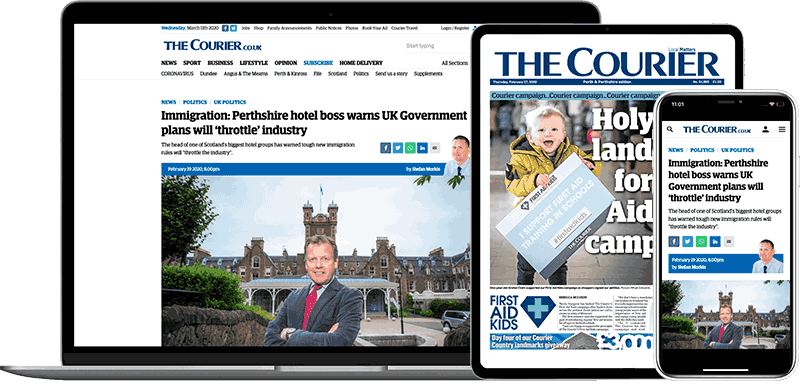 Help support quality local journalism … become a digital subscriber to The Courier
For as little as £5.99 a month you can access all of our content, including Premium articles.
Subscribe