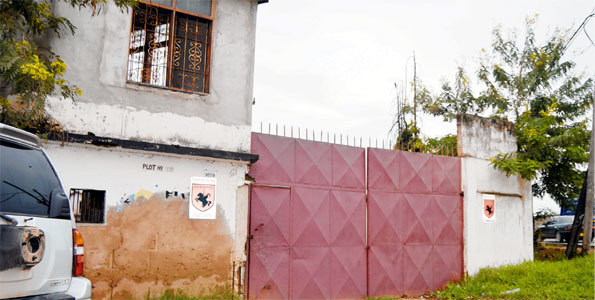 People in Kenya have been urged to join the hunt for two fugitive Angus fraudsters who owe the taxman £109 million.
Father and son Geoffrey and Gareth Johnson from Forfar have now fled from Tanzania to Kenya to slip back under the radar.
HMRC and Interpol investigators remain one step behind Geoffrey, 72, and Gareth, 48, who went on the run before a £20m mobile phone fraud trial in 2014.
In March this year the HMRC ordered the pair to pay back £109m of their ill-gotten gains or 14 years would be added to 10 and 12-year sentences imposed in their absence.
International arrest warrants were issued, but they continued to hide out in plain sight in Tanzania while running a string of businesses.
The Johnsons finally fled their African bolthole to neighbouring Kenya where Geoffrey is holed up in the coastal city of Mombasa while Gareth is in Nairobi.
Sources suggest they are waiting for things to cool down so that they can establish themselves in Kenya as they did in Tanzania, where they led a luxury lifestyle.
However, the pair have now made the news in Kenya where a news agency urged locals to contact the police if they see these "two white men".
Tuko journalist Abdikarim Hussein said Kenyans have been asked to report to the police if they see the wanted men.
He said: "Gareth and Geoffrey Johnson are said to be hiding in Kenya after committing crimes in Scotland.
"The father and son crime duo are said to have bought several bars and restaurants in Tanzania as they enjoyed a life of luxury and fun.
"Gareth and Geoffrey after sensing arrest by the Tanzanian government fled to Kenya.
"In Kenya, the men are said to be living the high life.
"Kenyans have been urged to call the police if they see them around."
The family used to live in 10-bedroom Turin House in Forfar, which was recently bought for £1.2 million.
The mansion sits in 21 acres and has a private pool. It was also home to Gareth's fleet of cars included top-of-the-range Bentleys, Ferraris and Porsches.
The pair were running a plant hire firm with 125 employees in Dar-es-Salaam in Tanzania, where they owned developments, including clubs and restaurants.
They left Dar-es-Salaam for Iringa 
and the business was abandoned with workers put on unspecified leave.
They fled Iringa but angry locals were apparently just as keen to track them down.
HMRC said it was continuing to work with domestic and international partners to confirm their whereabouts.