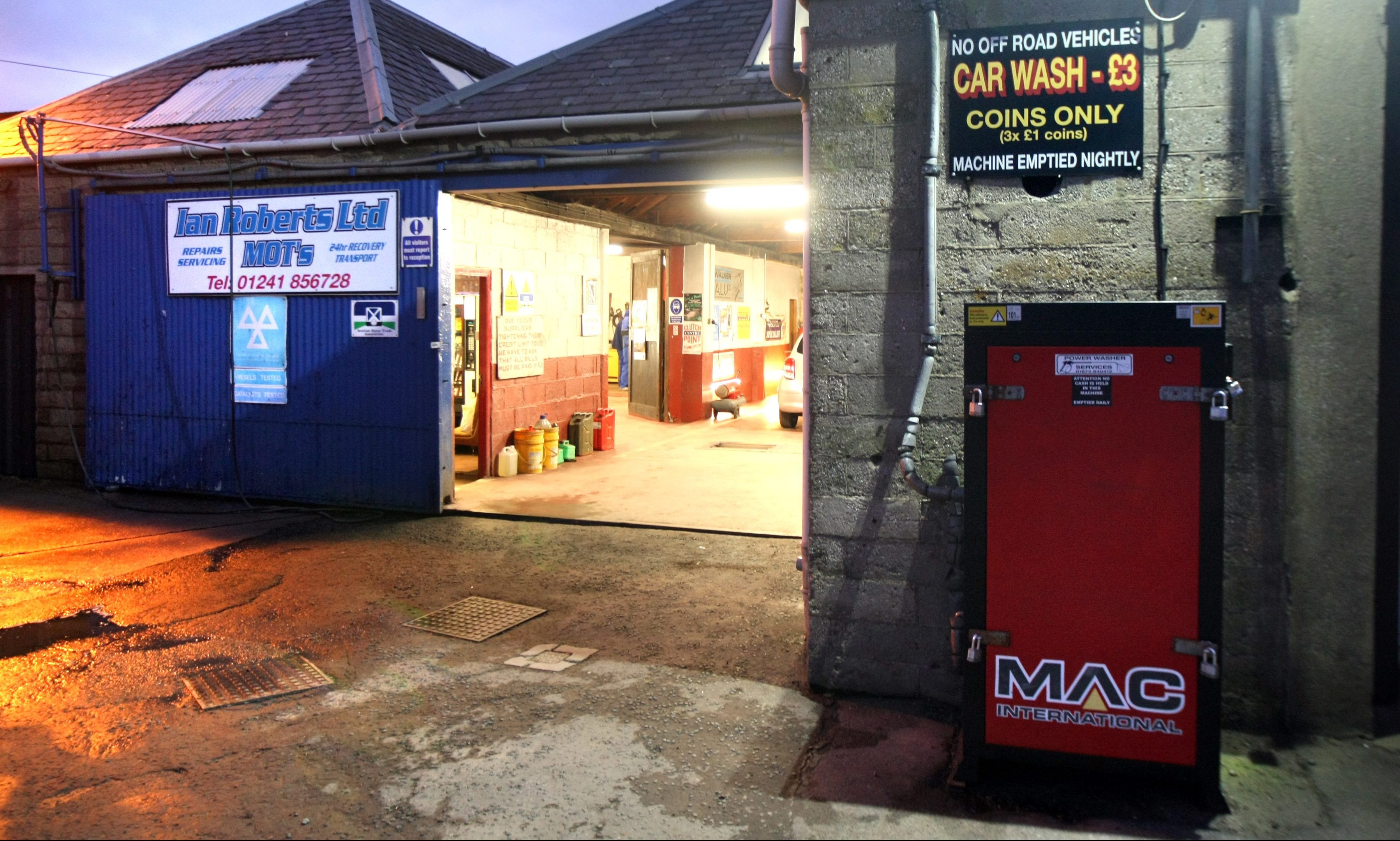 Thieves who tried to break into car wash and vacuum machines at a Carnoustie garage have been told "they won't win".
The incident happened overnight on Monday at the Ian Roberts garage in Burnside Street – prompting local woman Kerry Roberts to criticise the "lowlife scum" who tried to steal from her parents' business and destroy a service for the community.
She said: "A message to the lowlife scum that tried to break into the car wash and hoover. I'm sorry for you.. to go to such extreme lengths to get a very small amount of money, you must be incredibly desperate."
Police have also asked for information about a "similar" incident in Brechin over the same period of time.
Kerry said similar incidents had happened before, but the family will not be deterred.
"The car wash and hoover do not make much profit and are not aimed to make profit," she said. "My dad provides them as a service for the people of Carnoustie, and to bring people into the garage.
"This is the only hoover in the town, and there is only one other car wash. We didn't have a car wash for a few months and we were inundated with requests for another one.
"We won't let them win and ruin it for others and let the town lose yet another service."
Kerry said the thieves must have used an angle grinder to get through the seven padlocks protecting the equipment and she is asking anyone with any information to contact the garage.
A police spokeswoman said: "Police in Angus are appealing for witnesses after a pressure washer machine and vacuum machine were broken into at Ian Roberts Transport, Burnside Street, Carnoustie sometime between 1pm on Monday, January 2 and 7am on Tuesday January 3.
"A two-figure sum of cash was stolen.
"In a similar incident a pressure washer machine was broken into at Duncan McIntosh Trailers, West Road, Brechin.
"This crime happened sometime between 9am on Sunday January 1 and 8.15am on Tuesday January 3.
"A three-figure sum of cash was stolen.
"Anyone who has information that could assist officers with their enquiries into these crimes is asked to contact Police Scotland on 101."
In November, a car wash machine at Burnside Motors in the town's Panmure Industrial Estate was ripped from the wall, causing major flooding.