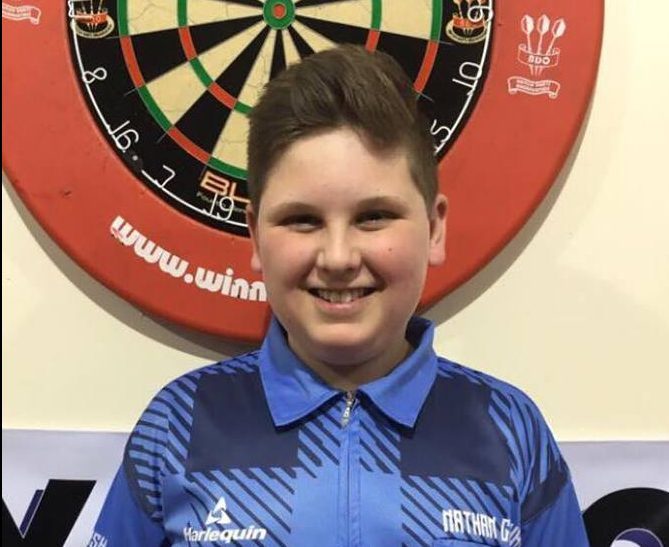 An Angus darting wonderkid has told of his dreams of following in the footsteps of Michael van Gerwen and Gary Anderson.
As the world youth darts tournament gets under way, Nathan Girvan from Craichie near Forfar is taking it all in his stride as he gets ready to contest a world final on the famous Lakeside stage in front of a worldwide TV audience of millions.
The 14-year-old Forfar Academy pupil qualified for the final of the BDO Lakeside World Youth Championships 2017 and will toe the oche on Thursday.
He will go up against arguably the best youth in the world but Nathan believes he can win and bring the trophy home to Angus.
"You can beat anyone — you just have to have belief in yourself," he said.
"You just have to go on stage and do it."
Nathan has been throwing darts since he was two, but things started to get serious when he joined the Angus Darts Academy at the age of 11 under the guidance of Arbroath and Scotland darts player Alan 'Soots' Soutar.
Nathan will face 16-year-old Justin Van Tergouw from Holland, who is the current World Youth Master and Europe Cup Youth champion, and the match will take place during the afternoon session of the world championships.
Nathan hopes his gruelling practice regime and intense studying of some of the oche's greatest players will stand him in good stead on Thursday.
But he's also looking beyond his appearance at Lakeside and is dreaming of making a career out of the sport which now produces multi-millionaires.
He said: "I first picked up a dart when I was two or three.
"I started playing at the darts academy three years ago and really enjoyed it and I am still there.
"I've come a long way from when I started.
"I practice loads, maybe two or three hours a day after school and when I'm on holiday — maybe even more on my holidays.
"I have a board in my bedroom and play there for two hours, then have tea and relax for a while, then go back later on in the evening for an hour, maybe an hour and a half."
Nathan said he watches players on TV like Michael van Gerwen, Gary Anderson, Peter Wright and Raymond van Barneveld in a bid to improve further.
He said: "I want to do this as a career when I leave school.
"I want to take it to that extra level and take it to bigger standards against the likes of Gary Anderson.
"I've played a couple of professionals at exhibitions and stuff and I've taken all that experience on board.
"I look at them and think: 'Well that's what I need to do to be at that level'."
The final — which will be shown live on Channel 4 — should hold no fears for Nathan who topped the Scotland Youth tables this season and has been on sparkling form, winning eight tour titles out of a possible 13.
Mentor Soots said: "To class him in the top bracket in the world when he is so young is very impressive.
"He first came to us three years ago when he was 11 but he was beating guys who were a lot older than him at a young age."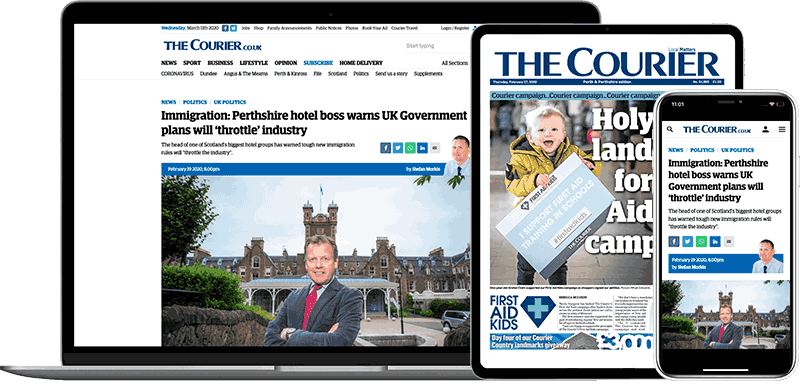 Help support quality local journalism … become a digital subscriber to The Courier
For as little as £5.99 a month you can access all of our content, including Premium articles.
Subscribe