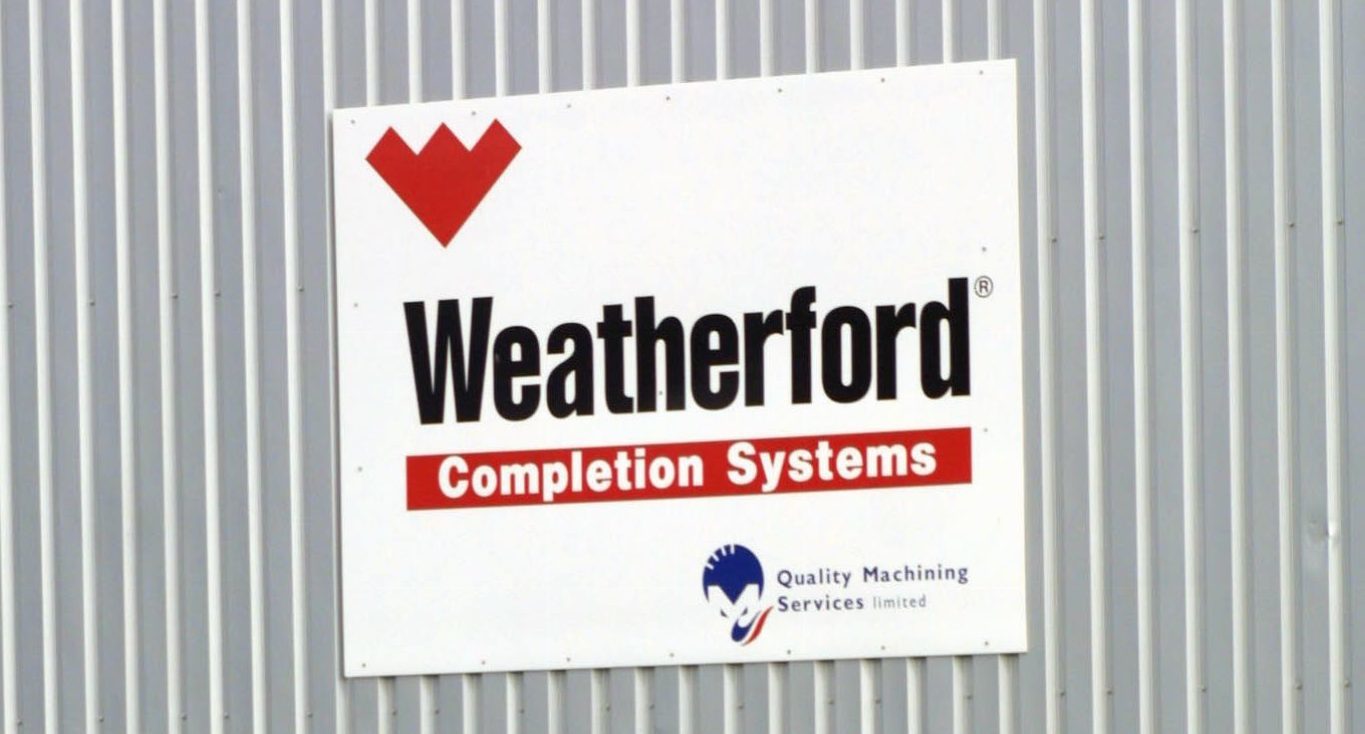 Major US oilfield services company Weatherford is to close its base in Arbroath.
Around half of the 45 employees at the company's Kirkton industrial estate site could be transferred to Weatherford's operation in Aberdeen.
The latest development comes almost a year after Weatherford announced it would be consolidating its manufacturing facilities in the UK in light of the oil and gas industry's severe difficulties.
The Arbroath factory was spared in that exercise, contrary to fears that it would be a victim of down-sizing.
Yesterday the global Texas-based company confirmed that the Arbroath site would now be closing but some of the jobs could be moved to Aberdeen.
Such a scenario could at least deliver some benefit to the south Angus economy from surviving employees who continue to live in the town.
A spokesman for the company said: "Following an extensive review of its global operations, Weatherford has proposed to further consolidate its UK manufacturing facilities, and will subsequently engage in a consultation exercise with employees at its Arbroath location.
"The global oil and gas sector has faced a prolonged period of challenging business conditions.
"In light of this, Weatherford has conducted a strategic review of the global manufacturing group to ensure that the cost structure and capacity is appropriate to the current and projected market environment.
"The outcome of this strategic review is the proposed closure of the Arbroath facility.
"Weatherford is however actively engaged in developing plans that are anticipated to create opportunities for the transfer of positions and plant and equipment to the main operational hub in Aberdeen.
"Prior to taking action on the proposed changes, the company will engage in a consultation exercise with elected representatives of those who may be affected.
Angus South MSP Graeme Dey said last night: "The decision reached by Weatherford, whilst mirroring actions taken elsewhere globally by the company and indeed others in the sector, is clearly disappointing both for the employees and the local economy.
Mr Dey said that from discussions he and Mike Weir MP have had with the firm, it seems that around half of the people employed in Angus will potentially have the chance to re-locate.
"That, along with the fact the four apprentices who work in Arbroath are to be retained and continue their training at the local Angus Training Group, is obviously a positive.
He added: "But the loss of the other jobs and indeed the presence of the company within the town is a blow."