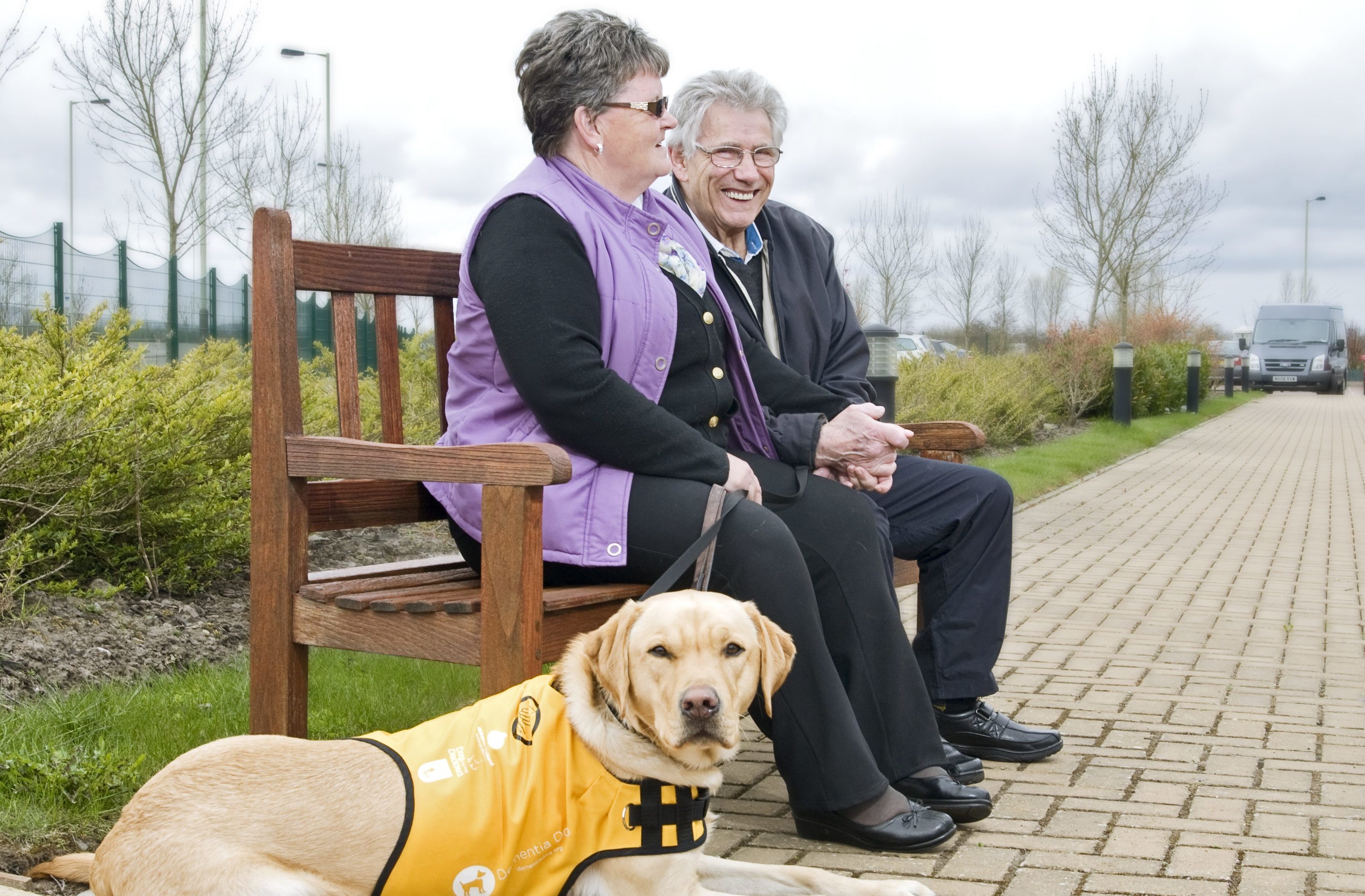 An Arbroath woman has spoken of how an assistance dog trained in Angus has helped her and her husband, who lives with dementia.
Glenys Will said the arrival of Kaspa had turned their lives around.
Kaspa was trained in an initial pilot of the Dementia Dog programme — a charity collaboration between Alzheimer Scotland and Dogs for Good.
The project is about to embark on its second phase thanks to funding from the Life Changes Trust, with eight more dogs expected to be trained in the coming months for placement in Tayside and beyond.
Assistance dogs are trained and placed with couples who are still living at home, where one person is diagnosed with dementia and the other is their full time carer  — usually their spouse.
Glenys said their dog had helped them cope with her husband Ken's dementia.
She said: "Kaspa has given us our life back. He greets Ken in the morning, so starts Ken's day being happy.
"I have noticed if Ken is agitated or unsettled Kaspa gives him a nudge so Ken talks to the dog or goes out in to the back garden and forgets what had bothered him.
"Kaspa has removed my fear that Ken had gone, life is so much better for both of us now. Ken is happy and it has taken so much stress away from me as well.
"It is a shame that you didn't see Ken's life before, even a week with him to see how our life has been changed with Kaspa."
The dogs are trained to maintain a structured routine at home, act as a social connector, and provide emotional support for both the person with dementia and the carer.
The current phase of the project is expected to last until 2019.