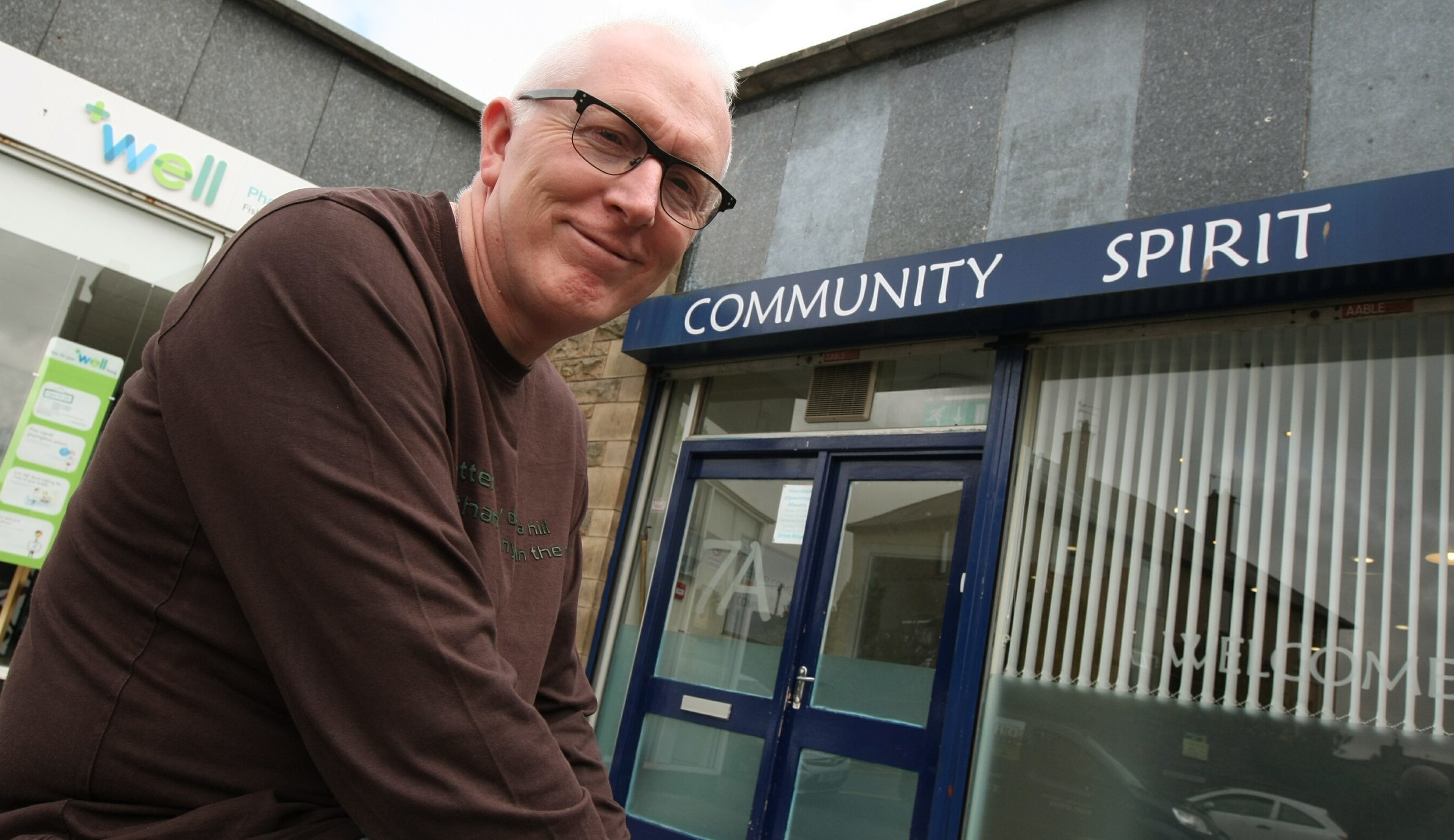 An Arbroath minister has paid tribute to the community work done by his congregation as he celebrates 25 years in the role.
Rev Martin Fair came to St Andrew's Church in Arbroath in 1992 in his first charge as a Church of Scotland minister.
At yesterday's service guest speaker Very Rev John Chalmers, former Moderator and Principal Clerk to the General Assembly, led the tributes to Mr Fair's impact since coming to Angus.
Mr Fair, 52, trained at the Faculty of Divinity at Glasgow University, then had a two-year appointment with the Church of Scotland congregation in Bermuda.
Upon his return to Scotland, he fulfilled a six month contract at St Mary's Church in Dundee city centre as associate minister before taking up the Arbroath post.
In a time of declining numbers attending church, more than 200 people attend the Sunday service at St Andrew's.
During Mr Fair's time as minister, the church has become involved in many community initiatives, most notably their addiction service Havilah.
"I suppose my sense was that after a while being here although we were quite a strong church I wasn't sure what our impact was on the wider community," Mr Fair continued.
"It became important to me that we would be more than just a church doing our business on a Sunday.
"Bit by bit we became more and more involved in the community and tried to make a difference.
"Havilah, our addiction service, started in 2006. It's runs every day as a drop-in for people who are able to get a cup of tea or a bowl of soup.
"Once we've earned people's trust, they begin to open up a wee bit and we can listen non-judgementally. We've been able to point people in the right directions to get the support they need.
"To think now of the many people I know who are free from addiction, in work or college, married…. it gives me a lot of satisfaction.
"We were also instrumental in setting up Angus Credit Union, Starter Packs which was for homeless people trying to get settled in a tenancy and we were involved in the beginning of what is now the furniture recycling project and also the foodbank."
Martin, who is married to Elaine and has three children, was awarded a Doctorate of Ministry from Princeton University in 2004.
He served as Moderator of Angus Presbytery in 2006 and served as Convenor of the Parish Development Fund of the Church of Scoltand.
He added: "I was 27 when I came to Arbroath. Back then we had absolutely no idea we would be here for such a long run but it's been fabulous and I've enjoyed every minute. It's been exciting and challenging all the way.
"I have to pay tribute to all the people in the church who get so involved in the projects. They have made being minister here a pleasure."