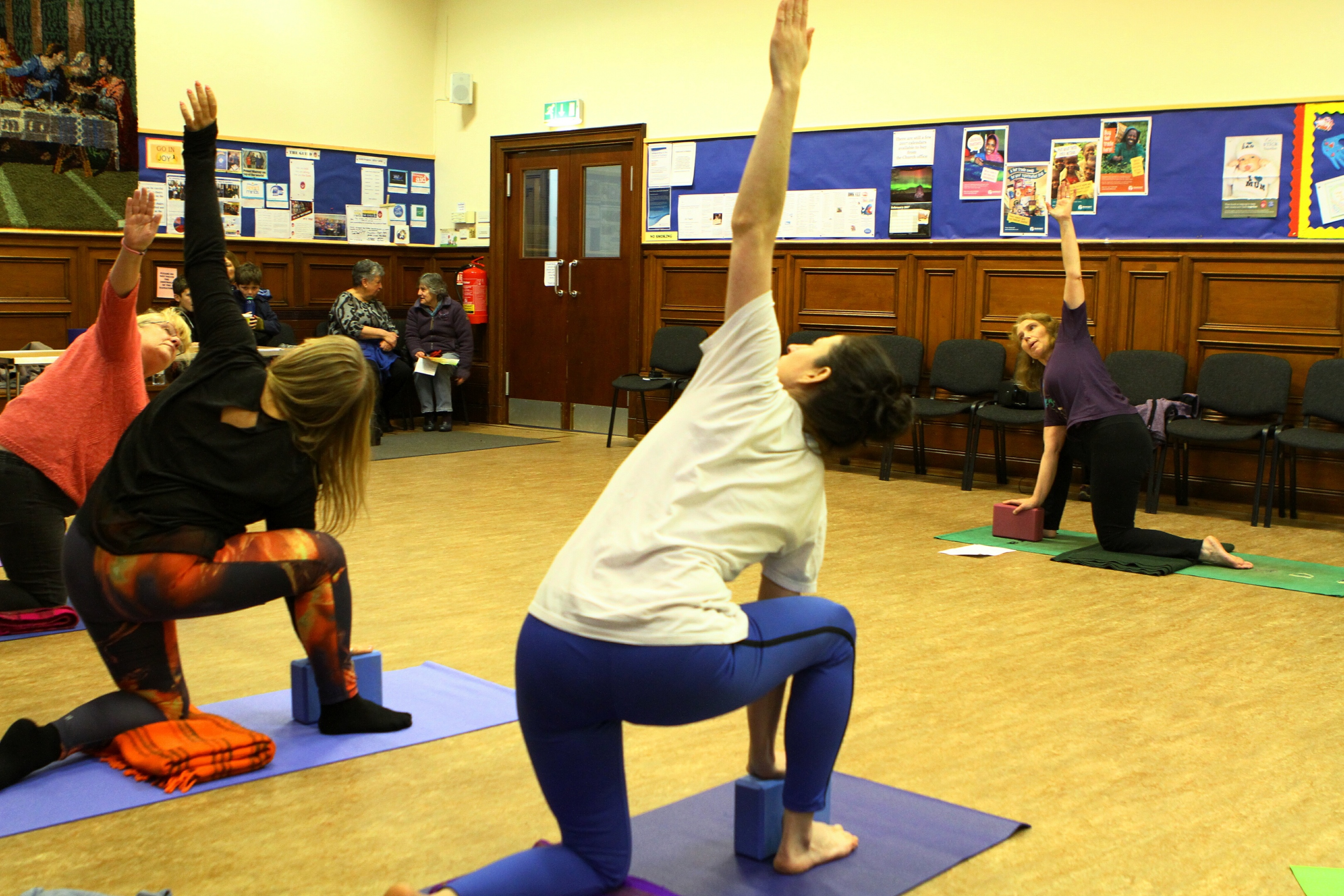 Organisers of Kirriemuir's first feelgood festival are basking in the warm glow of success after a busy weekend event.
The packed programme saw a host of talks, come and try sessions and other events taking place throughout the town and the positive response to the new venture has given rise to the prospect of it becoming a regular addition to the town calendar.
The not-for-profit event emerged from discussion among local businesses, groups and individuals and was supported by Kirriemuir and District Area Partnership.
Kirrie Town Hall staged Saturday's main day-long feelgood and health fair, with taster sessions and workshops also taking place in the Old Parish church hall, as well as a variety of other activities at local businesses and attractions.
Catherine Marriott of the organising committee said a successful evening ceilidh capped the busy programme.
"We were delighted with the response of the whole community and everything was well supported by the town," she said.
"What we set out to do as a community was showcase the amount of amazing things Kirriemuir has to offer and we believe we managed to do that.
"The fair was busy all day, people came along for the talks and taster sessions and the kids' workshops in the Gateway to the Glens museum were packed."
Catherine, a counsellor and psychotherapist at The Beech Tree in Kirrie was one of those who gave a talk there, along with a Mindfulness for Teens session delivered by Bhuddist nun Gen Leksang Lhamo.
"The committee was brilliant — everyone has different skills and abilities and it all worked well.
"I haven't been round everyone, but the feedback we have had was that it was a great event."
The festival will also be able to put some money to the Angus branch of Alzheimer Scotland and Doctors Without Borders, the two charities chosen to benefit from any additional funds raised.
"We will now catch our breath and think about the future, but there is a lot of interest in it happening again," said Catherine.