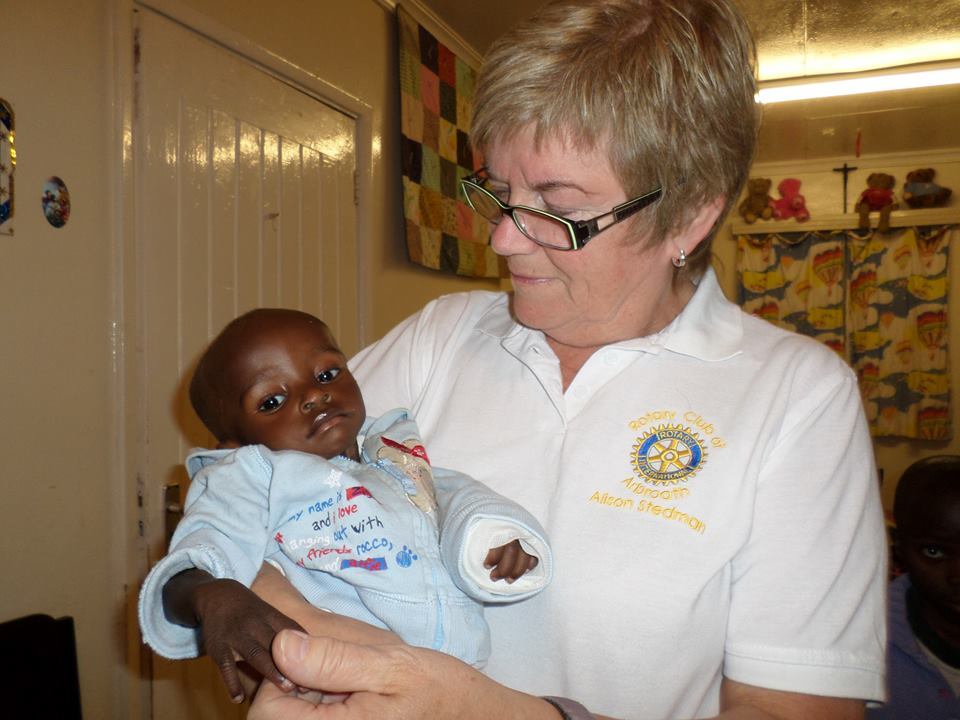 Since 2005 she has dedicated a huge part of her life to the plight of orphans with HIV in Kenya.
Now, 12 years later and with 17 trips under her belt, Alison Stedman is making her last working visit with a team of 14 volunteers at the end of this month.
Arbroath Rotarian Alison Stedman has decided to wind down her humanitarian activities and has publicly thanked everyone who has helped her with fundraising and volunteering.
Over the years her team's efforts have supplied five houses, a block of four teacher bedsits, two classrooms, irrigation, solar pumping, wells, 100 cooking shelters and a large literacy project in Nyumbani Village in the bush which houses just over 1,000 infected or affected children.
Nyumbani Home in Nairobi currently houses 135 children with a respite centre holding a further 12 of the most malnourished children from eight slum clinics.
A new diagnostic laboratory which has become internationally accredited has benefited from the COGRI-Nyumbani (Scotland) Trust, set up by Alison, with a co-funded genetic analyser, the only one in East Africa, a blood cell counter and much more.
Her teams have built pharmacies, shaded waiting areas, dug drains, refurbished many buildings into work spaces and refurbished many existing cottages which are each home to 15 children.
Alison first volunteered in 2005 in Nairobi and she was left "emotionally and physically stunned" by the human degradation and poverty.
She said: "I stood in the middle of a tiny shack, home to nine people, open sewers running past the door and thought: 'My God, no-one on this earth should have to exist like this — I have to do something'.
"For me, seeing our money working year on year and seeing the toddlers I met all those years ago now healthy, educated, in jobs and with somewhere to live, two married with negative children of their own — makes every penny raised and every trip so worthwhile.
"I am so proud to say that every penny we raise goes to the benefit of the children in one way or another.
"Our admin is taken care of free of charge by a Rotarian and all our trips have been self-funded."
Before Alison's last trip, the last big fundraiser will be a concert in Old and St Andrews Church, Montrose, on Saturday at 7 for 7.30pm by the Two Pauls, Sullivan and Hastie-Gray and a mystery guest.
Tickets are £12 with refreshments included and can be purchased from Hogg's Newsagents in Montrose.