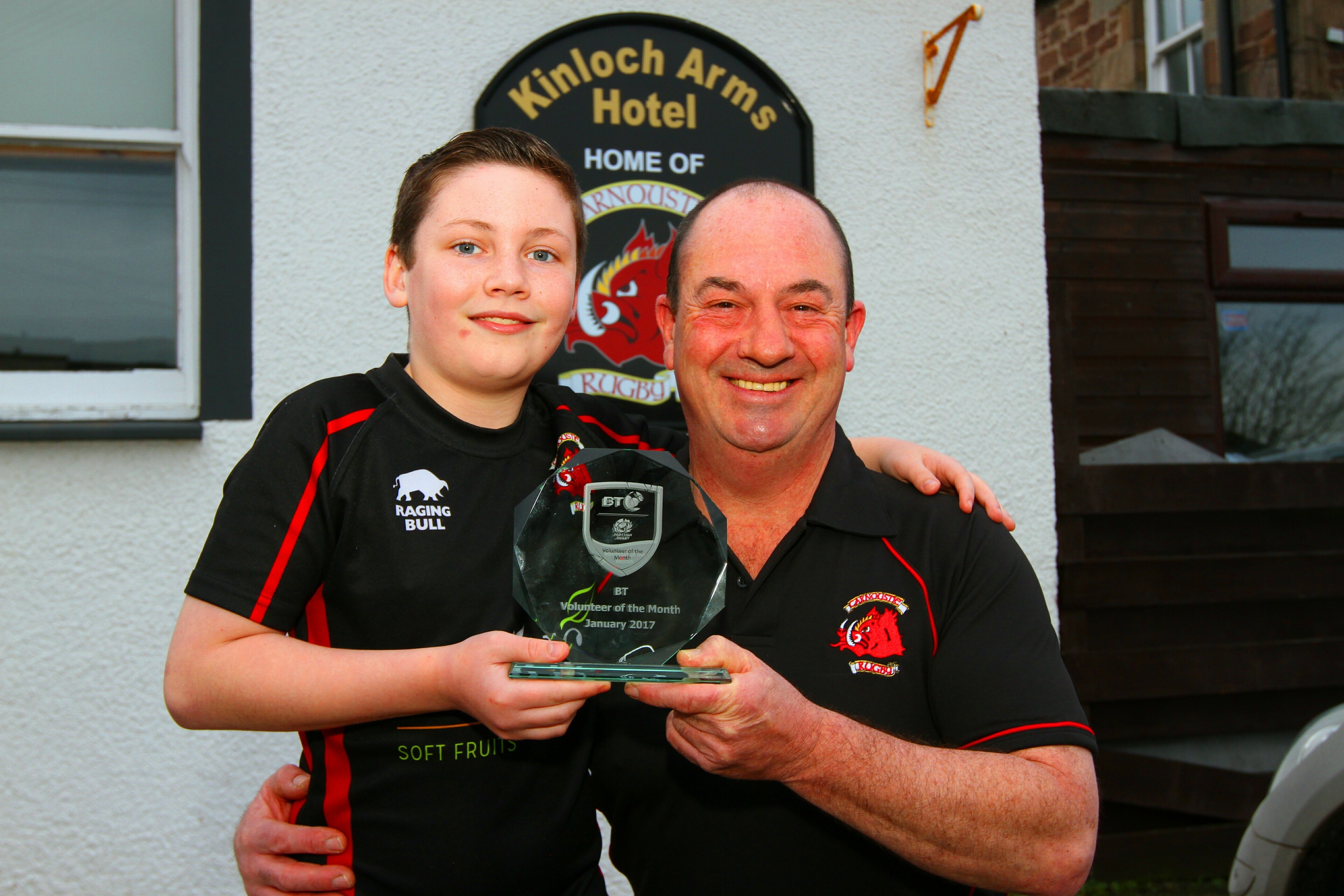 An Angus man has been honoured for his work in getting local children into sport.
Calum Bruce from Carnoustie was picked as Scottish Rugby's volunteer of the month after he was nominated by his local club.
The 46-year-old has worked with primary schools in the area, helping to organise training and inter-school tournaments, which have led to an increase in mini rugby participation at the club.
He said he thought the award was a "wind-up" by mates at Carnoustie Rugby Club.
Mr Bruce, a former youth and senior player at Carnoustie, also takes pride in watching his son Brandon, play in the midi section of the club since joining in Primary 1.
"I had been living abroad for a number of years but decided to come back to Scotland so my son could enjoy rugby as much as I do," he said.
"The club scene is a lot stronger here and there are more opportunities to work with children.
"It's the best sport in the world.
"I started helping out at the club and things just snowballed from there."
Mr Bruce said the club is about to celebrate its 40th anniversary in grand style with an inaugural beach rugby tournament on June 17.
This will be run with the Bill McLaren Foundation, and former Australian international David Campese will open proceedings before providing training sessions to the club's mini/midi sections.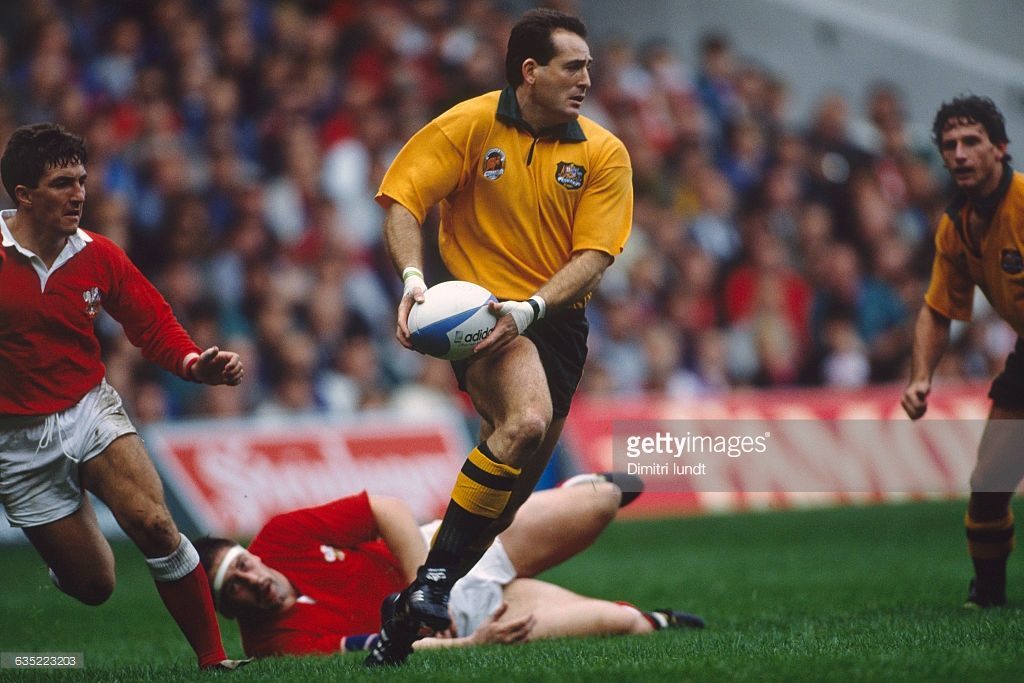 During the 1987 Rugby World Cup semi-final against France, Campese broke the then world record for most tries scored by an international rugby player.
"It's going to be a huge day and we have David coming, who is a huge star who broke loads of records in his career," Mr Bruce added.
"Thankfully, my wife and son Brandon are both equally committed to the success and survival of the club, which makes this award even more important as it's not only myself that deserves credit for this award but all the other volunteers that work so hard.
"I love Carnoustie Rugby Club and this sport with a fierce passion that can sometimes take over my life."