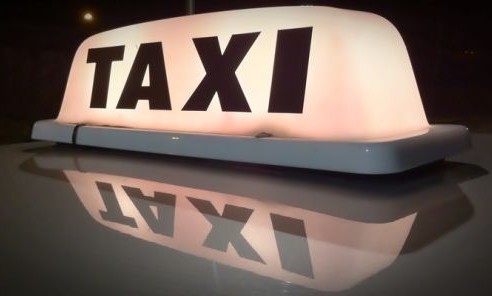 Angus taxi operators have claimed a fares freeze will see jobs lost at local firms.
The warning came after Angus civic licensing chiefs agreed not to impose any rise on tariffs despite proposals from local operators which could have seen increases of up to 43% for the shortest journeys.
Taxi firms will now have to wait 18 months before fares are reviewed again and have said that the double whammy of higher fuel and insurance costs could lead to some drivers heading towards the dole.
The local authority initiated the latest review in mid-December, resulting in four proposals for increases coming forward.
They included support for the status quo to increases ranging from 1% to 43% across the different tariffs which are applied to Angus journeys.
The 43% proposal from Scott Ferrier of VIP Taxis in Forfar would only have applied to the shortest tariff 1 trip of a mile – taking the figure from £3.50 to £5.
Forfar Taxi company operator Mitchell Murray – who proposed fare increases in the 11-13% bracket for Monday to Friday daytime  hires – told councillors firms were finding it hard to keep up with costs.
"We have not had an increase since 2013 and adding 30p to the basic fare is not much," he said.
"There are a lot of costs which have increased since then, including fuel.
"Wages are our biggest problem and I think we really need an increase to keep our businesses at a proper standard."
Mr Ferrier's main proposals had centred around increases for shorter local fares, which would have taken rates to £5 for one mile (up 43%), £6.90 for two miles (up 28%), up to £32.30 for 15 miles (up 5%).
Arbroath councillor David Fairweather said the consensus of submissions suggested keeping the tariffs at their current rate and the committee voted unanimously to keep the tariffs at current levels.
Following the decision, Mr Murray said: "I don't think they really listened to us, with the increase I suggested it would still take 100 runs to make an extra £30 and that's not a lot."
Mr Ferrier commented: "Costs are increasing all the time and I think this is going to cost jobs."