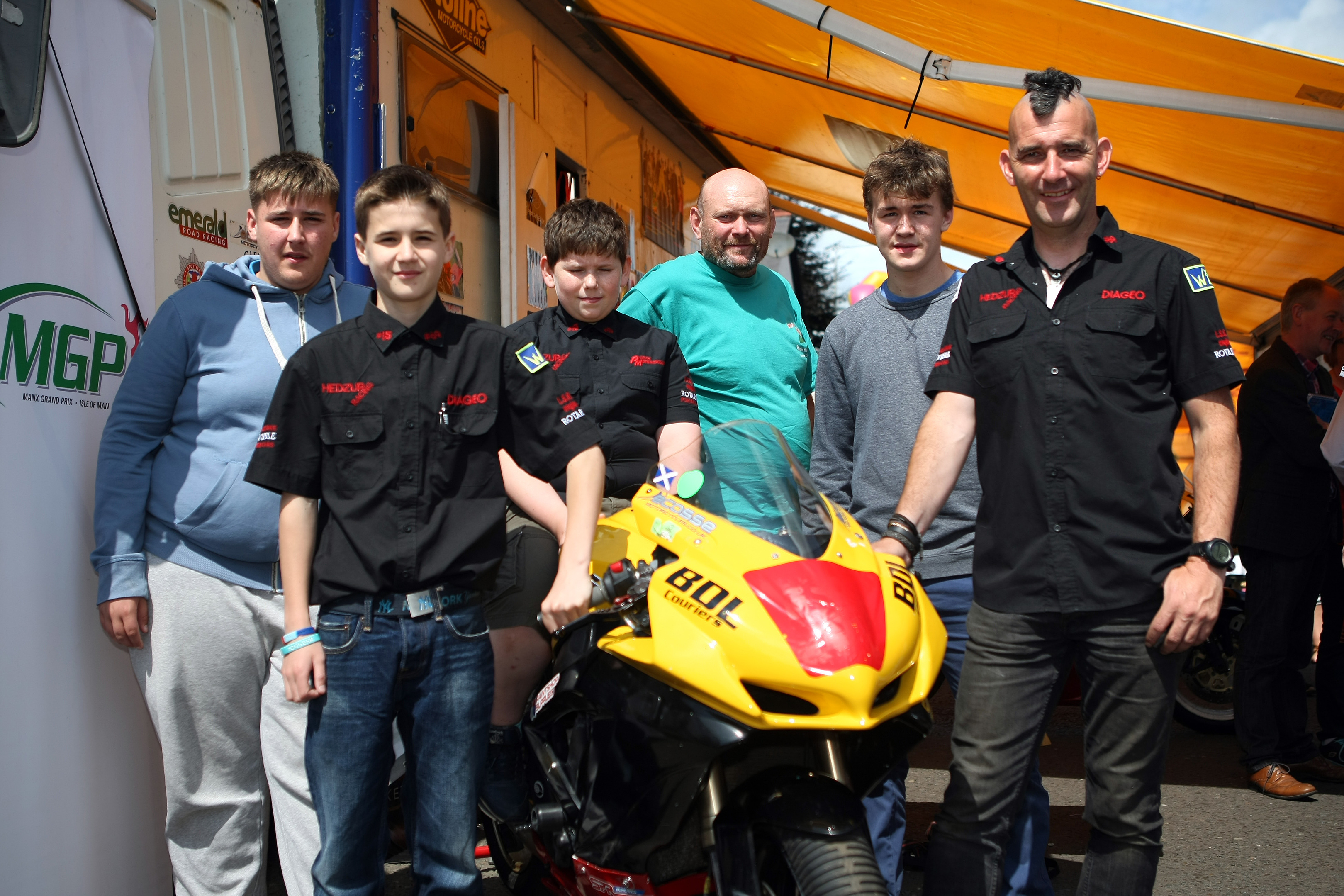 The pioneering Hedz Up race team youth diversion project has taken up position in a new Forfar base after dodging the prospect of becoming homeless.
The scheme, which involves local teenagers in every aspect of running a motorcycle race team, has operated from Forfar Academy, but its former home is now due to be bulldozed following the school's replacement with accommodation in the £38.9 million town community campus.
Hedz Up founder Ian Pert feared he was about to lose a race against time to secure a new building for the group's weekly meetings, where they build up and maintain the team's race machinery.
But the group has found a unit in Forfar's Queen Street and the focus is now on raising further funds to keep the successful initiative running, as well as aiming to return to the famous Isle of Man road course later this year.
Ian said: "It was looking pretty desperate, but then I was contacted by Graham Annandale of Angus Tyres in Queen Street who said they had a part of their premises that was empty, so we're delighted they came up with the offer.
"It fits the bill perfectly for us and there is more room so hopefully we can develop a classroom there for other projects such as construction and first aid.
"Now that we have somewhere new we will also be looking for more kids to get involved."
April road races at Tandragee and Cookstown in Northern Ireland are on the Hedz Up radar, and the team is also hopeful of securing an entry for the Manx GP later in the year, an event they have competed in three times previously.
"The youngsters are involved in everything to do with the team and we have now also had some success with one of the guys who started with Hedz Up, Cameron Low from Forfar, doing some racing in the Scottish 125 championship."
Forfar Academy head teacher Melvyn Lynch has been a strong supporter of the project and said he hopes the ties will strengthen between the school and the group.
"The project is a great illustration of how innovative and creative kids are," he said.
"They also learn respect for the machinery at an early stage and how to maintain these bikes, as well as an appreciation that the place for speed is on the track and not on the road.
"There is a lot of support for the idea in the racing community and I am sure that will continue."