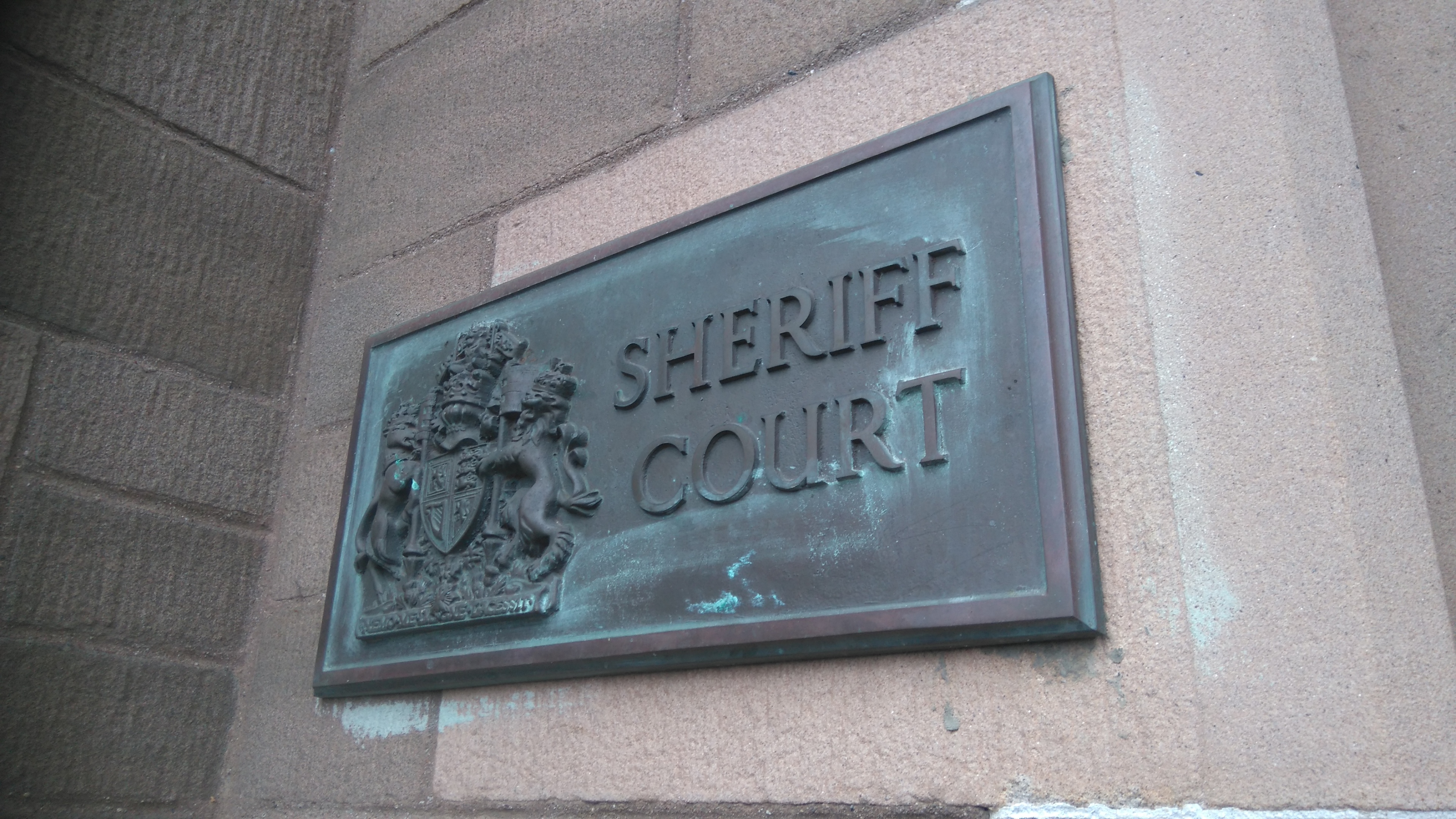 Prosecutors have dropped a robbery charge against Angus 'limbs in the bin' murderer Steven Jackson.
Jackson appeared on trial at Forfar Sheriff Court on Monday accused of robbing a man at knifepoint in Montrose.
The alleged incident happened on February 13 2015, eight months before the murder of Kimberley MacKenzie, for which Jackson was jailed for 26 years in January.
Jackson was accused of presenting a knife at Ian Hosie, demanding money from him in the town's High Street, instructing him to attend the local Post Office, and robbing him of £125.
The 41-year-old denied the charge, which was reduced from indictment to summary level following a previous appearance on petition.
Jackson was brought from custody at HMP Grampian, and used a cane to limp into the dock.
When asked whether he would like to sit during proceedings, he told Sheriff Gregor Murray: "I have to stand, my lord, my leg doesn't bend."
The Crown began its evidence with witness Ian Hosie, whom Jackson was accused of robbing and presenting a knife at.
Depute fiscal Stewart Duncan asked Mr Hosie, 47: "Do you know where you were on the day of Friday February 13 2015?"
"I can't recall," he answered.
He was asked: "Do you remember an incident on the day, as to why you are here today?
Mr Hosie replied: "No I can't.
"An incident might have happened, I can't recall.
"I'm on a lot of medication, you see."
Mr Duncan closed the Crown case and told the sheriff: "The Crown are no longer seeking a conviction, my lord."
Jackson was jailed for 26 years at the High Court in Livingston after a jury found him guilty of murdering and dismembering mum-of-three Kimberley.
Co-accused Michelle Higgins got eight years for helping to get rid of her body parts.
Jackson bludgeoned Kimberley, 37, with a hammer at his Montrose flat and stabbed her more than 40 times.
He and Higgins, 29, then chopped up her corpse and dumped it in wheelie bins across the town.