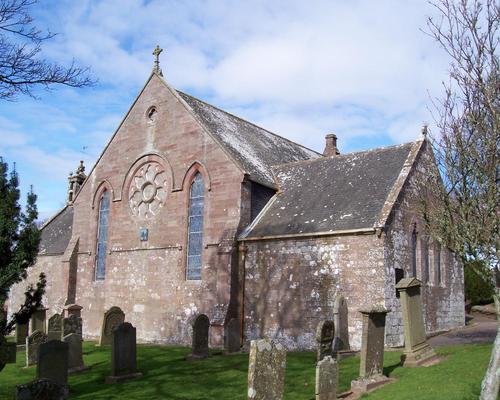 An Angus community hopes to help visitors make their way through its history with the launch of a heritage trail pamphlet.
Carmyllie Heritage, in association with Angus Council, wants to produce a 90-minute guided tour around the medieval settlement and "fermtoun", its growth as part of Panmure Estate, and the nearby village of Greystone.
Among 15 stops, the tour takes in Milton or "mill town", the 18th century graveyard, the 17th century kirk with stained glass windows by Stephen Adam, and the former settlement of Tuttiesneuk.
Carmyllie Parish Church was built in 1609 on the same site of St Mary's Chapel where the monks from Arbroath Abbey assisted in the religious services.
During the 17th century there was turmoil between the Reformed Presbyterian Kirk and the Episcopalians, the principal heritor (Earl of Panmure) being the supporter of the latter.
After the Jacobite rebellion in 1715, church affairs became more settled with ordained Presbyterian ministers.
Carmyllie Heritage Society chairperson Anne Law said: "It's taken us three years to develop this, working with neighbours, the committee and Angus Council, who all led us in the right direction.
"The pamphlet is the icing on the cake and we hope the heritage trail will encourage people to visit our village and explore its many treasures."
Before the formation of Carmyllie parish in 1607, landowners owned stretches of land, such as 'Carmyly', Glester, Curr, Skechen and Conon all within walking distance.
Conon was by far the earliest (1180) name mentioned in the Arbroath Muniments written by the monks of Arbroath Abbey.
There was already a pre-reformation chapel on Strachan's 'Carmyly' lands when an act of Parliament was passed in 1609 to erect Carmyllie Kirk 'into a parochial charge' the whole parish was then named Carmyllie.
The extremities of the Inverkeilor lands which included Cononsyth Estate and Backboath were brought within the Carmyllie boundaries together with Panbride's outlying lands round the Firth.
The Guynd Estate, later acquired by the Ouchterlonys, was brought into the parish.
Carmyllie Heritage Society was founded in 2009 with the purpose of exploring and recording the rich history of Carmyllie and to raise public awareness of Carmyllie as a source of historic value.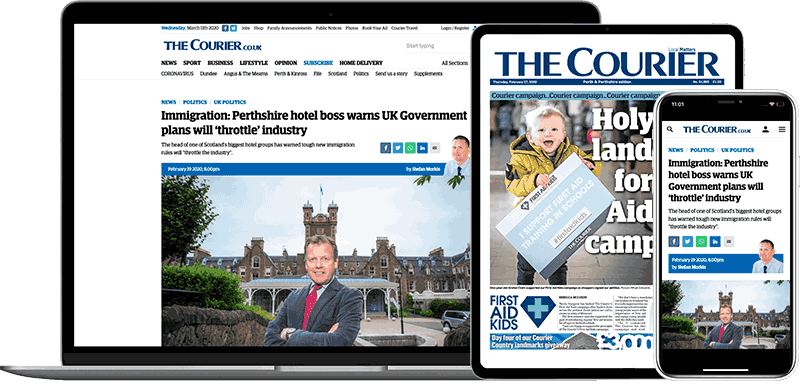 Help support quality local journalism … become a digital subscriber to The Courier
For as little as £5.99 a month you can access all of our content, including Premium articles.
Subscribe