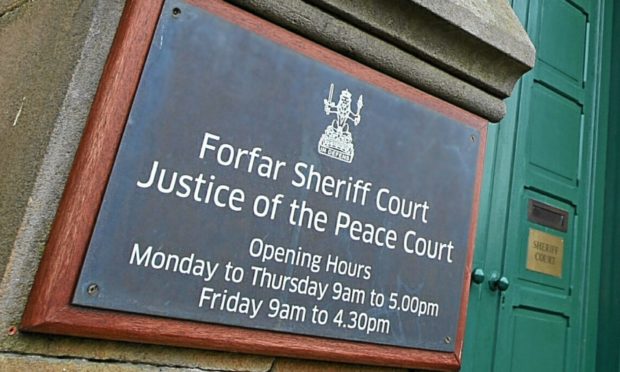 An elite Commando from Angus has been banned from the road after claiming to police he could not blow in a breath test because of childhood asthma.
Connor Main from Arbroath was taken to a police station in the town and failed six attempts at blowing into an alcohol-testing device. Police had spotted him driving around on an early-morning hunt for food.
The 27-year-old appeared at Forfar Sheriff Court on Tuesday and admitted failing to provide a specimen of breath at the Gravesend police office after admitting to officers he had "a few" before getting behind the wheel on December 14 2016.
The court heard the Royal Marine, based with the 45 Commando force in Condor on the outskirts of the town, had a previous conviction for the same offence.
Depute fiscal Stewart Duncan said: "It was at 1.45am on the date libelled and officers were on a mobile patrol in a marked vehicle driving east along the Westway.
"Due to the time of the morning, officers followed him at the retail park and he drove towards the town centre."
After being stopped by officers, Main told them he was "just looking for somewhere to eat."
He said: "I've had a few, I admit it."
When he was unable to register a breath test at the police office, he told officers: "I had asthma when I was a kid."
Solicitor Ian Flynn said: "He's 27 and is a serving Royal Marine, so having asthma as a child doesn't come into it.
"There is an officer in the court taking notes and it will be reported back."
Mr Flynn asked whether his client could be eligible for a drink-driving rehabilitation programme, which would cut the length of any ban.
"It's more for the benefit of the unit having persons able to drive," he added.
"Mr Main said he didn't go on a course after his previous conviction."
Banning Main from the road for two years, Sheriff Gregor Murray said his record made that unlikely.
Main was also fined £400.