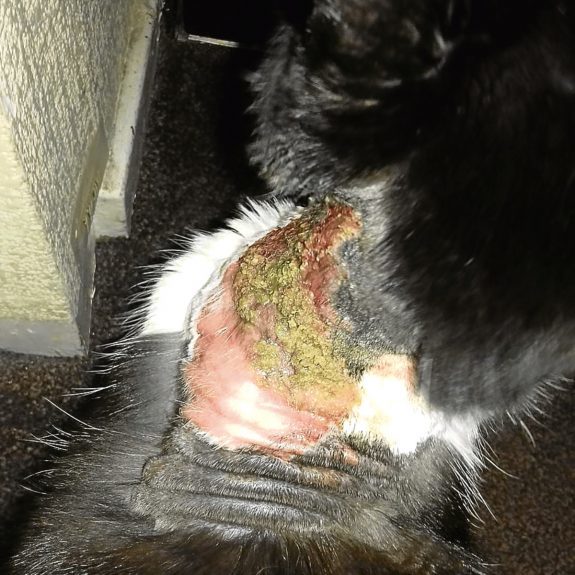 Fears are growing that cats are being deliberately targeted in Montrose after what is thought to have been a chemical attack on a family pet.
The sickening incident is the latest is a growing series of reports of cats either suffering burns from unknown substances or being hunted down by marauding youths intent on harming them.
The concerns have been heightened after John Blacklaws and his wife Ann Marie were left fearing they might lose their black and white pet Andre after he came home covered in a rancid-smelling blue/green substance.
Prior to Christmas another cat in the town suffered nasty burns to its back and reports have been circulating on social media of a group of youths being seen trying to tempt a young grey cat towards them.
Although Andre's injuries were not reported to police, the SSPCA has said it was made aware of reports of two possible cases of chemical burns in the locality.
The animal charity has urged anyone with concerns or information to contact their helpline on 03000 999 999.