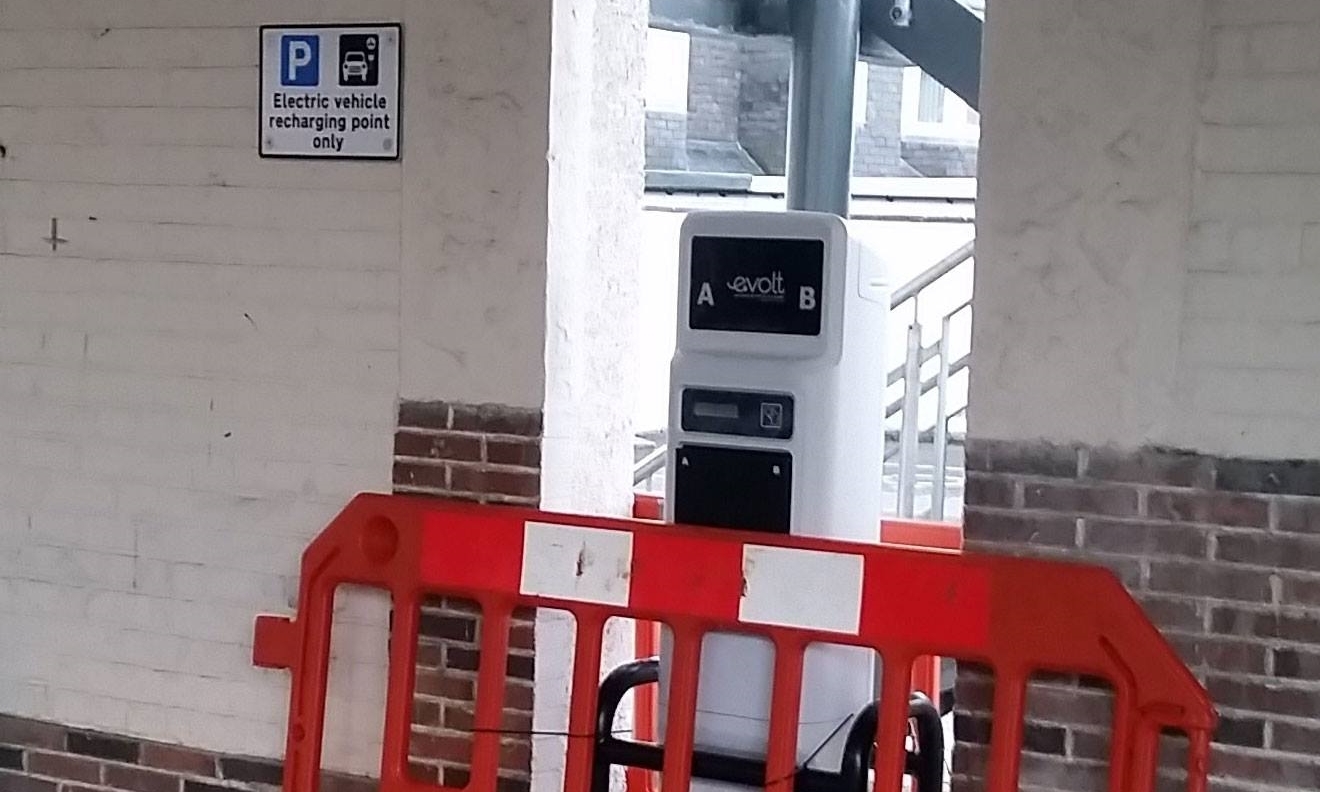 If electric vehicles really are the future of motoring, it seems there will be a few bumps along the road.
News that a new electric charging point is being installed in Carnoustie — a town that has seen all of its traditional filling stations close over the years — has sparked a lively discussion among residents.
Many have questioned why a town of around 12,000 people, and one busy with through traffic, can't support a traditional station but can find room for an electric point at a time when vehicles to use it remain relatively scarce.
The row erupted when photos of the new installation were posted on the Our Carnoustie Facebook page.
Page admins said: "The former Fairways Garage on the High Street will become a filling station again in the next few months.
"Unfortunately for most of us, we'll need to be running on electrons rather than petrol or diesel as the new pumps will only deliver electricity.
"Well at least we can say we have the facility in the town again even if most of us can't use it yet."
'Give the people what they need!'
Martin Allison was one of many who gave a negative response to electric.
He said: "When I grew up in Carnoustie there was at least four petrol stations. Time to give the people what they need!"
Nicola Main added: "I thought we had sprung forward to 1st April and this was an April Fools joke! Waste of time and money!"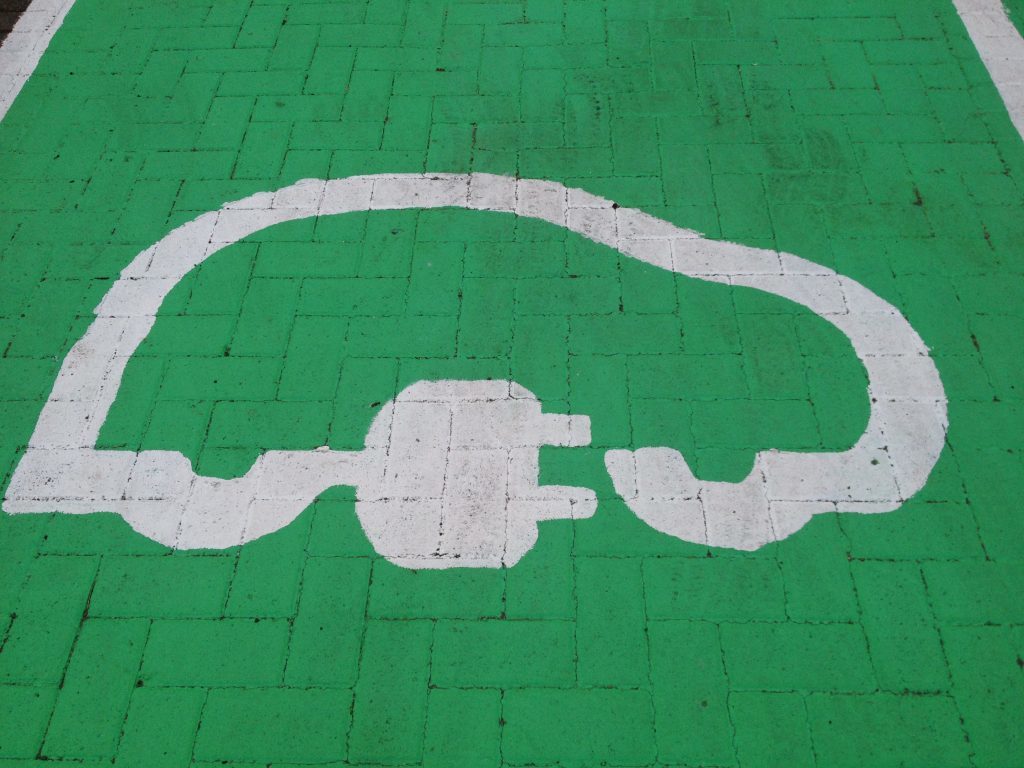 And Elaine Orrock asked: "How many people have electric cars in Carnoustie? What a joke! Carnoustie is constantly growing and our facilities are non-existent."
Jackie Laird was one of those who insisted she would be willing to pay more for fuel in return for the convenience of a local filling station.
She posted: "I don't even look at the price of fuel, convenience is more important .. Carnoustie is way behind every other Angus town in amenities."
However, others argued that a traditional station would not survive.
Derek Miller said: "The reason there are no petrol stations in Carnoustie is because Carnoustie drivers chose to buy their petrol and diesel at the cheaper prices in places like Dundee.
'Use it or lose it'
"Another example of the use it or lose it principle. You didn't use it so one by one they all had to close."
Meanwhile, others applauded the move to install infrastructure for the future.
Andrew Goodlad said: "There might not be many EVs (electric vehicles) in Carnoustie, but first you need the infrastructure to charge.
"Dundee for example has succeeded in this. This will allow EV owners to venture to Carnoustie."
Matt Beard drew an analogy with another relatively modern technology.
He said: "Imagine a couple of decades ago when mobile phones were rare and 'a waste of money that no one sensible would want' . If you lived in an area with no mobile phone coverage, would you buy one?
"This is the same as putting in the first phone mast."
'Ahead of the game'
Local councillor Brian Boyd also joined the debate, saying: "Money not being wasted (it's also coming from the Scottish Government not the Council) – it's being invested in our children's future and health … Great to see Carnoustie getting the opportunity to be ahead of the game."
Key national target
Increasing the share of "plug-in vehicles" is a key target for Scottish ministers.
A 2013 report, Switched On Scotland: A Roadmap to Widespread Adoption of Plug-in Vehicles (PDF), sets the target that "by 2050 Scottish towns,
cities and communities will be free from the damaging effects of petrol and diesel fuelled vehicles."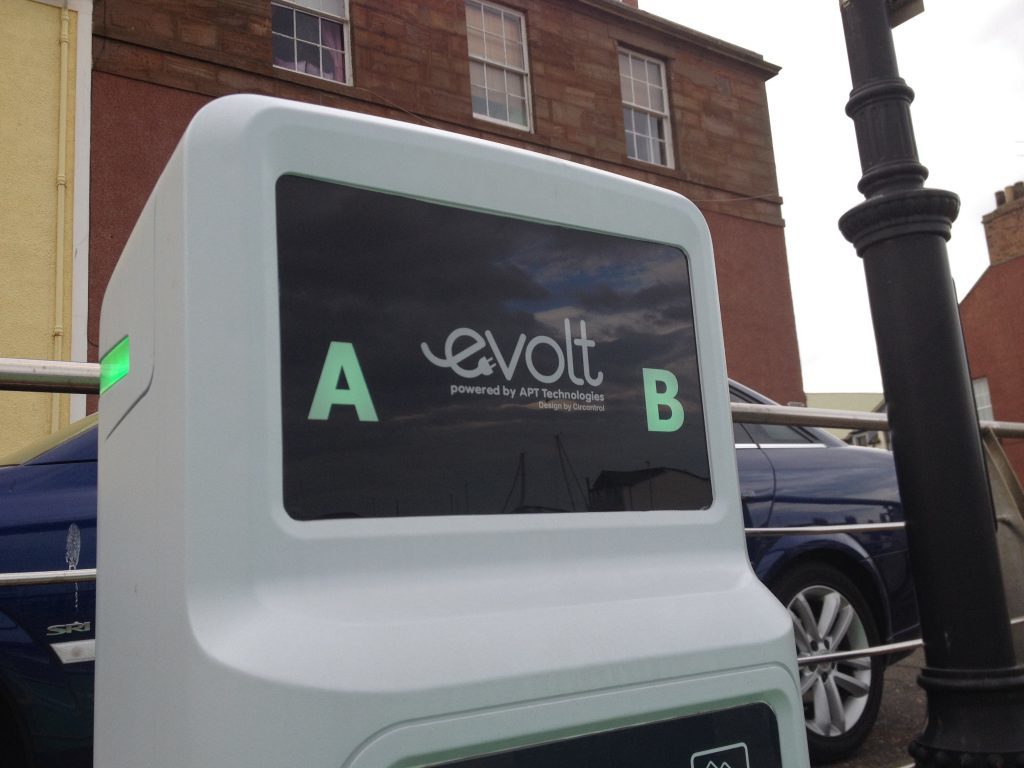 It identifies concerns about the availability of recharging points as a key barrier standing in the way of greater take-up of electric vehicles.
ChargePlace Scotland is a national network of points and documents the roll-out of new chargers across the country.
Drivers of electric vehicles can plan their charging routine using the regularly updated map.
For more on this story, see Thursday's Angus edition of the Courier