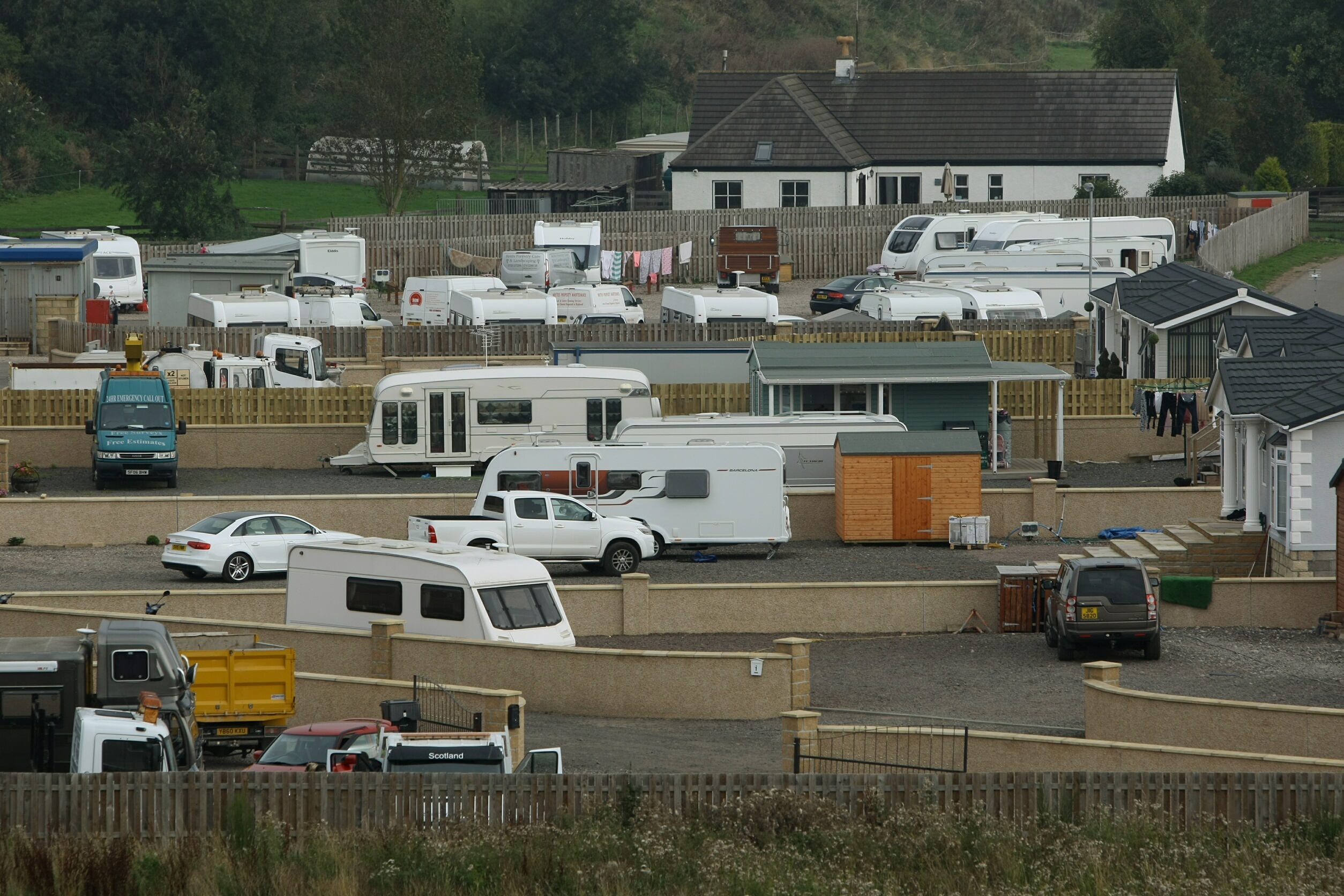 A North East MSP has told a government-appointed reporter to put St Cyrus residents out of their misery.
Conservative Liam Kerr has demanded a firm date for the publication of Rob Huntley's findings as locals continue to wait for an outcome following his visit to the unauthorised Travellers' site at North Esk Park three months ago.
Mr Huntley's report was due at the end of January and Mr Kerr said the delay added insult to injury for residents who have been left in limbo.
Mr Huntley's site visit came after Scottish Ministers called in a retrospective application for planning permission when flooding issues were raised by the Scottish Environment Protection Agency.
"I have been inundated with correspondence from local residents, with photographs and some horrendous stories about the impact of this site on the local area," said Mr Kerr.
One resident described being "trapped in an existence of fear" and unable to eat or sleep which was causing anxiety to the point of suffering panic attacks.
North Esk Park has substantially expanded since the first temporary homes appeared in September 2013, and Aberdeenshire councillors voted overwhelmingly in favour of granting permission for the creation of an official halting and touring site in April.
The owners applied for retrospective permission, which was approved due to a lack of other sites for Travellers in the council's Kincardine and Mearns ward.
But the application was called in after SEPA confirmed the site had flooded in 2002, 2012, 2013 and in the aftermath of Storm Frank on December 30, 2015, when residents had to leave their caravans because of rising water levels.
Once Ministers issue their decision in due course the decision is final, but any aggrieved party can appeal to the Court of Session within six weeks.
Mr Kerr said: "It is now three months since the Scottish Government-appointed reporter visited the St Cyrus site and about six weeks since the findings were expected to be published," said Mr Kerr.
"I have written to the reporter seeking a firm date for publication, as local residents have simply been left in limbo.
"This has dragged on far too long, and it is simply not acceptable.
"I know from the correspondence that I regularly receive that it has caused a great deal of concern and uncertainty in the community.
"There are serious questions to be asked about the system if a case like this cannot be given priority.
"The longer it drags on, the more the public will feel that their concerns are not being listened to or taken seriously.
"Many affected by this saga in St Cyrus have already lost faith in the planning process and may well end up feeling that they have been failed by the system altogether."
A Scottish Government spokeswoman said: "A reporter has been appointed to examine the proposal and is currently working on his report and recommendations to Scottish Ministers.
"As this application is currently before Ministers, it would be inappropriate to comment further on the merits of the application."
It is understood Mr Huntley has given "no firm indication" of when he intends to submit his report and recommendations.